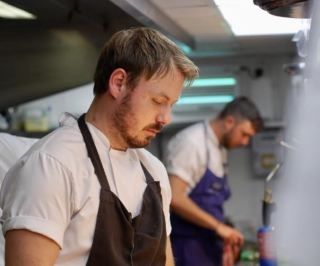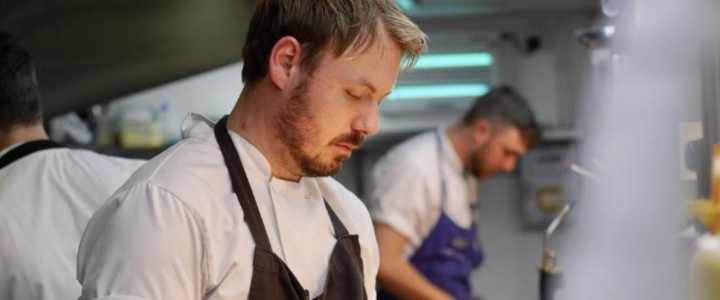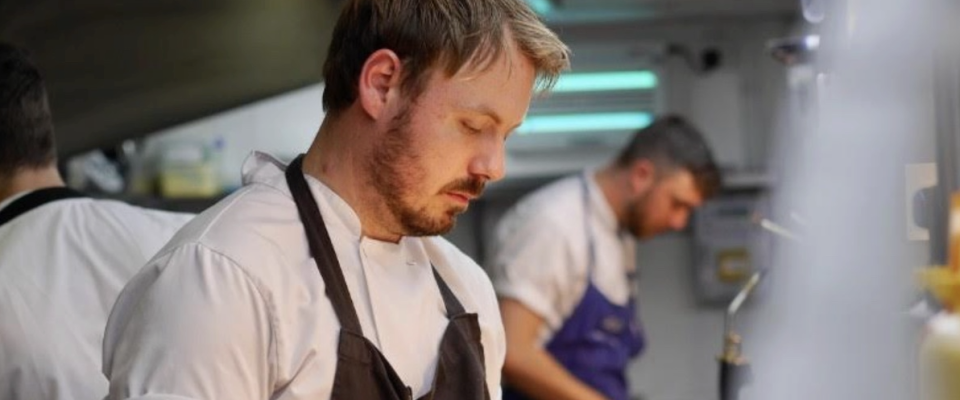 Meet...Matt Haggath, Head Chef at The Idle Rocks
25 October
Situated harbourside and perched on the rocks in the heart of beautiful St Mawes, The Idle Rocks Relais & Chateaux Hotel is your home away from home with an award-winning restaurant.
We meet Matt Haggath, the Head Chef at The Idle Rocks, to learn more about his passion for food and his industry.
Can you tell us about your culinary background and what led you to become a chef at The Idle Rocks?
I've been a Chef for over 12 years now. I started my career in a small country pub in the middle of Somerset, before moving up to Manchester to work for the Loungers group for around 3 years.
Wishing to move into Fine Dining, I made the leap to go and work for Gordon Ramsay at the Savoy Grill for 2 and half years. This is where my training began and really cemented the idea that being a professional chef was my goal.
After a stint at Marcus Wareing's Tredwell's I moved out to Bordeaux, France, where I continued my training but also experienced a new culture and met great people; who I am still friends with to this day.
I then travelled to Malta to work in a restaurant called Terrone. This was a great mix of fresh whole fish and Italian traditional cuisine. I learnt how to prepare whole fish completely, an opportunity not found much here in the UK as it mostly arrives to the kitchen already partially filleted.
Finally, after COVID, I moved down here to work under Dorian Janmaat as his Junior Sous chef, before making my way up to Head Chef over the last 3 years.
What's the philosophy or concept behind the cuisine at The Idle Rocks, and how do you contribute to it?
At The Idle Rocks we are all about flavour first. When a new chef is brought into the kitchen, they are taught the most important thing is tasting and understanding what you are putting on the plate.
Often the difference between a good piece of meat or fish, and a great one, is a little bit more seasoning or a splash of lemon. It's these basics which are drilled into the chefs here every day that ensure consistency.
In terms of our menu and produce, we try to use local ingredients wherever possible and we are very lucky to draw from some top-quality farmers and fishmongers right here on the Roseland. The menu reflects the available produce and seasonality.
Are there any signature dishes at The Idle Rocks that you're particularly proud of,and what makes them special?
On the current menu we have a lovely White Onion Velouté. This started life as a French Onion Soup, but I wasn't happy with it. So it morphed into a sweet white soup that is more refined whilst still retaining the same elements, a great warming starter for the autumn months and highlights the humble onion.
We also have a fantastic hake dish which is a play on British classic, Fish & Chips. We start with a pea and mint puree, mint oil, surrounded by some caramelised Charlotte potatoes dressed in a champagne vinaigrette.
We then add the seared hake which has been brined for around 20 minutes to ensure a beautiful crust. To finish, a warm tartare sauce and a sprinkling of beer batter scraps (or gribbles if you're from the West Country!)
What advice would you give to aspiring chefs who are looking to excel in the culinary industry?
Spend your first 8-10 years working in as many different kitchens and environments as possible. Don't worry about your wage or your job title; this is your time to learn.
It's so important that you gain the basic skills and techniques before starting to rise up the ranks. Once you reach Sous Chef and above, you have to balance many other tasks in addition to cooking, so important to gain experience first!
It can be tempting in the short term to accept a promotion and/or a higher wage, but you have to ignore that and have a plan for your career in mind, stick to it, and you will succeed. Although as a chef you never stop learning, once you have that fantastic skill base, so many doors will open for you, and you will be extremely in demand.
Lastly, could you share any exciting developments or plans for the future of The Idle Rocks that diners and food enthusiasts can look forward to?
There is always something going on here at The Idle Rocks or at our sister hotel St Mawes Hotel!
Our monthly Supper Club is back up and running, showcasing our creativity and allowing our junior chefs input into the menu. We launch our 'Sundays at The Idle Rocks' this month, where we will be sending out whole marinated roasted chickens and a particular favourite of mine, Beef Wellington, encouraging larger tables to share and enjoy themselves.
And then further ahead we will be launching our December festive winter menu to warm everybody up as the nights get darker and the weather colder.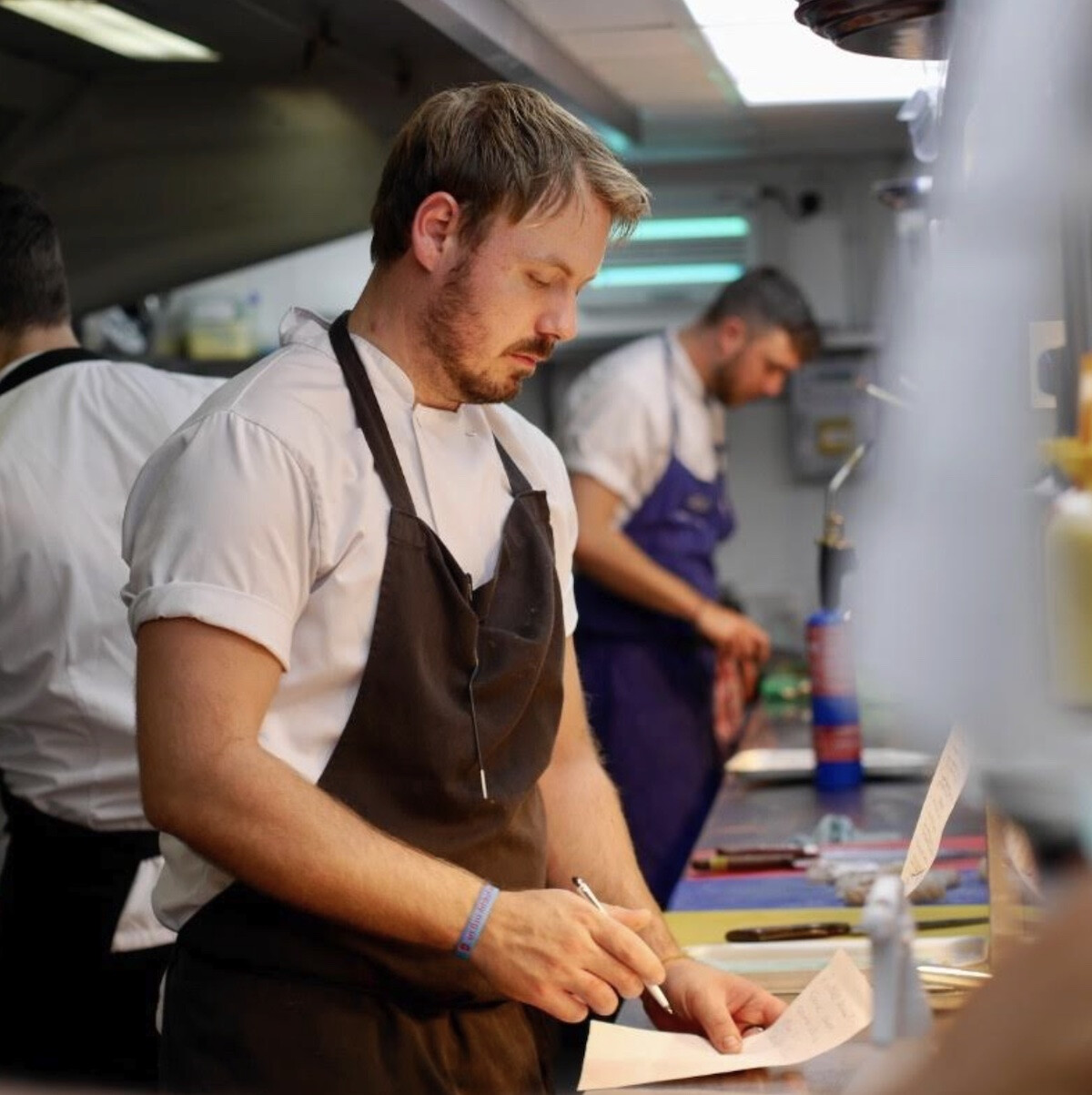 With thanks to Matt for taking time out of his busy schedule to share his culinary passion with us. We're looking forward to 'Sundays at The Idle Rocks' !