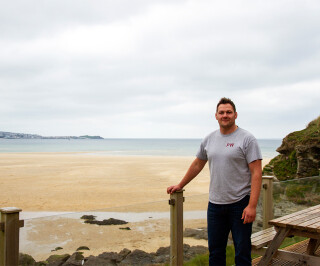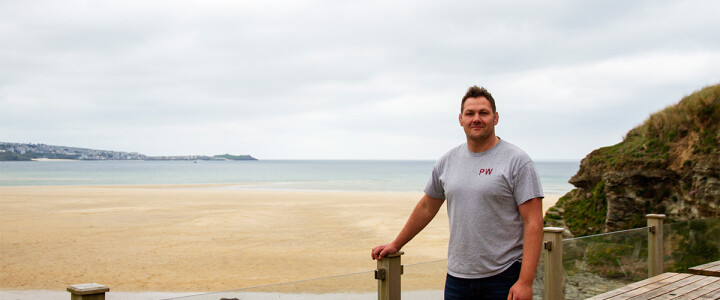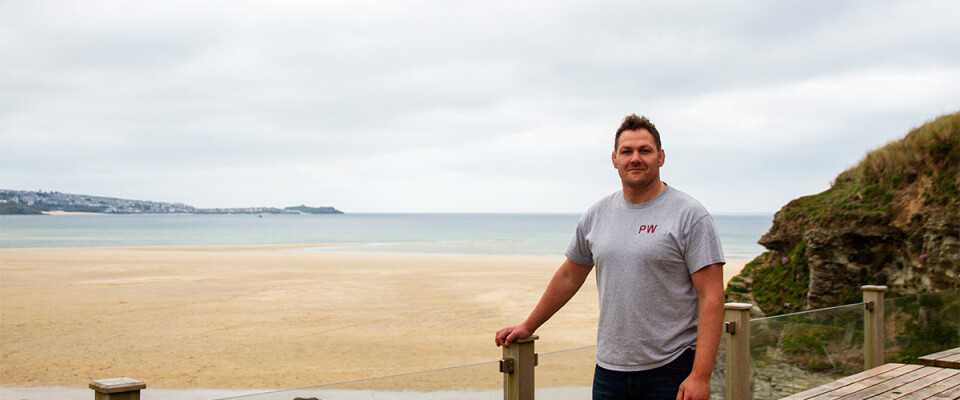 Meet...Rupert from Philleigh Way Cookery School
3 November
Philleigh Way is a contemporary cookery school whose ethos is to teach, inspire and delight. Set next to stables, a church and an excellent village pub, the cookery school is located on the Roseland Peninsula, bordered by the Atlantic and the deep creeks of the Fal.
We meet Rupert Cooper, owner and head tutor of Philleigh Way Cookery School who shares his personal insights into his business.
Can you tell us about your background and what inspired you to start your business, how Philleigh Way came to be?
I am a former professional rugby player and life long lover of food. My passion for cooking comes a very close second to my passion for rugby and luckily for me they go hand in hand – you could say I taught myself to cook when I wasn't at the bottom of a ruck!
I've played rugby around the world and those times abroad have given me one valuable lesson: wherever you are and whatever culture you are in, food is the one thing you can rely on to bring people together.
We moved to Cornwall, my wife's home county, when I transferred to play for Cornish Pirates, but I had started paving my way into the food and drink industry long before I retired from professional rugby. It started when I offered to cook for a charity dinner; the guests loved it and it snowballed from there.
Private dinners, pop-ups and street food came alongside rugby and I realised how popular they were. As a sportsperson, you're aware that there's a time limit on your professional time on the pitch so when I was given the opportunity to have a career in another passion of mine I knew it was one I had to jump at.
In late 2018 as I was looking to make that move, the owners of Philleigh Way Cookery School were planning to close the business. It was the perfect fit for me though with its combination of cookery and customer interaction, so I bought the cookery school and set about making it my own.
What can your customers expect from a Philleigh Way class, from the learning process to the end, delicious result?
Maximum reward, for minimum effort. Each course is designed to be accessible, welcoming, and to make cooking delicious dishes easy and fun.
Most courses have a maximum of eight people taking part so the atmosphere is friendly and informal, and we start things off over a coffee. The courses are a combination of demonstrations by me or the tutor, sharing the recipe but also all of our tips and tricks, followed by practical sessions putting it all into action.
Depending on whether it's a full or half day course determines how many dishes we demo and cook – sometimes I'll demo an extra one for everybody's lunch, or for attendees to try at home later, but everybody gets to try everything and we keep it varied with the mix of demonstrations and guided cooking.
You'll leave the cookery school at the end full, with tupperwares full of food and ingredients, and with a few new recipes and cookery skills in your repertoire!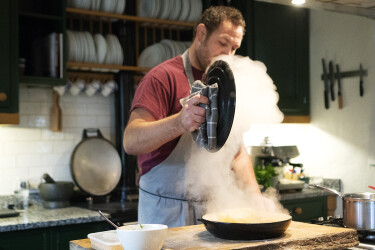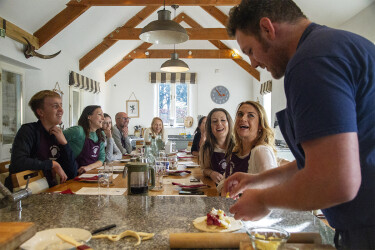 How do you encourage confidence and creativity in the kitchen?
Atmosphere is everything. Creating a safe space for people to try new things is really important. If it's fun then that helps enormously. I'm always on hand to help out during the practical sessions, moving between work stations to see how everybody's getting on, but there's no rush and no expectations.
Often we'll do a recipe where there's some degree of personal choice, such as in tailoring a spice mix or optional additional flavours in a dessert, and I think that when everytbody sees how casual I can be with measuring out quantities and the like, it gives them permission to do the same: try, taste, adjust is a great way to work – other than with some baking, if you've put an eighth of a teaspoon too much into something then it's unlikely to make or break your dish.
What are some of the seasonal or local ingredients you love to work with, and why are they important to your dishes?
We have access to so much great produce in Cornwall. There's fantastic day-boat fish and shellfish, products like Homage To The Bovine's retired-dairy beef which is packed full of flavour, local game through the winter months, Cornish earlies and mids and all of the incredible veg, fruit and salad that's grown in Cornwall, and of course local sea salt.
We really are so lucky. Local products like apple cider vinegar, Cornish sea salt and local butter and cream, like Rodda's clotted cream, are some of the things that I reach for to elevate a dish.
Does your fantastic location feed into your menu, ideas and creations?
Of course! Being based on a farm on The Roseland means that I've got the best of everything within a really small radius of the cookery school.
We've got the creeks of the Carrick Roads on one side, the open coast on the other, we're surrounded by farmland and we literally get pheasants pecking at the windows! Not to mention being surrounded by some inspirational fellow chefs. It's impossible not to take inspiration from all of that.
Do you have a signature dish or particular style that you are known for?
I'd say "unpretentios" best sums up my food. I love one pot wonders, thing like tagines, curries and stews. They're the perfect representation of low effort, high reward cooking where you can get bags of flavour and fantastic value for money.
What is your most favourite dish - and is there anything you can't or won't eat?
I'd love to say a Michelin starred tasting menu, but I in all reality, hands down it's pizza. I could eat it day and night and never tire of it! I'd also better say that one of my favourite meals is my Mum's chicken in tarragon...
Despite the fact that I love vinegar, pickles and fermented foods, I'll stand by my opinion that pickled eggs can go in the bin.
What advice would you give to someone who thinks they can't cook?
You can! Make it. Ruin it. Learn from it... just give it a crack and give yourself time to learn.
Are there any other projects you're involved with at Philleigh Way, apart from the Cookery School?
At the start of this year I had the opportunity to take on a cafe in a stunning location above the beach at Riviere Towans, Hayle. Cove Cafe had been one of those places that I'd always looked at and thought that if the opportunity ever came up, I'd grab it with both hands.
We did a really quick turnaround to reopen it this spring, putting my spin on the menu and the decor and branding, and it's been a real hit. The aim is to make it a year-round destination serving fantastic, unpretentious food to be enjoyed with the great view overlooking St Ives Bay. It's a staple brunch and lunch spot but we've also been hosting special evening events there that have proved a huge success.
As well as the cookery school and Cove Cafe, I've also been working away writing a cookery book, and keep myself busy presenting at food festivals, cooking private dinners or pop-up feasts, and catering weddings. I don't give myself a lot of down time!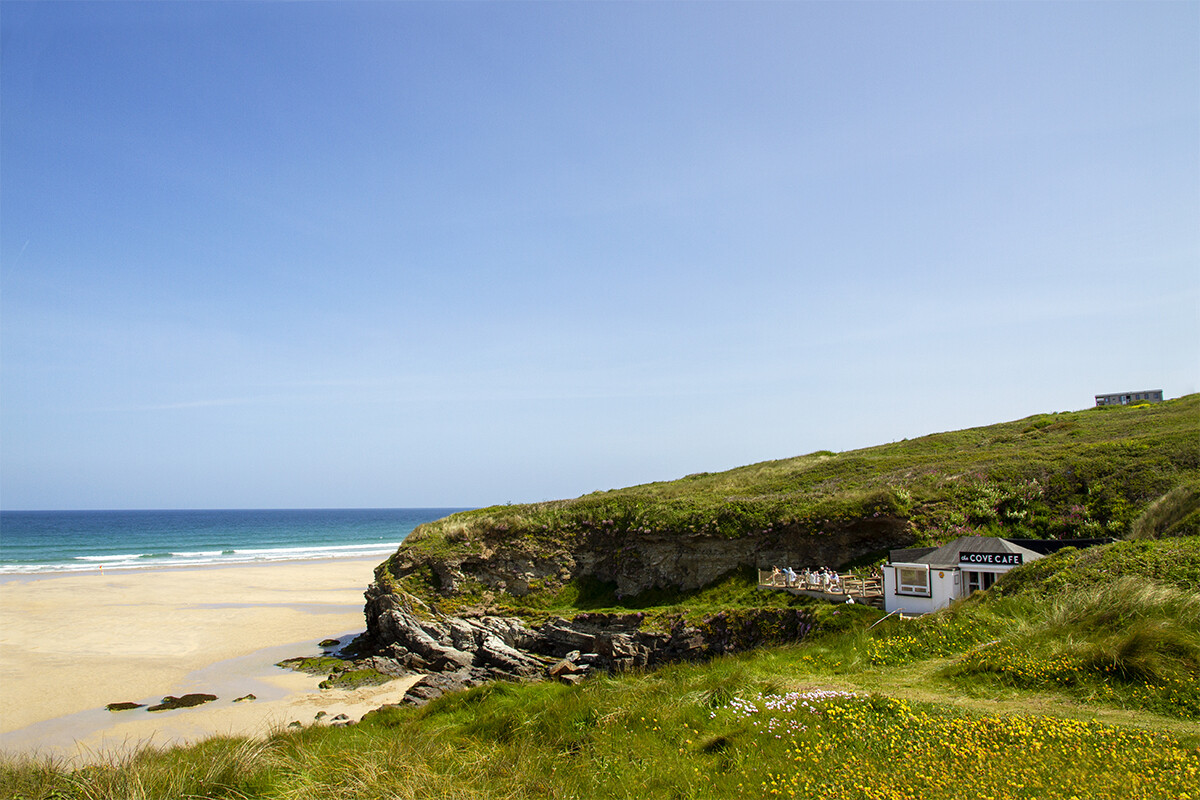 What do you find most rewarding about your business, and what are your plans and aspirations for the future?
Honestly it's hospitality as a whole…. It's so much more than food and drink. It's chatting with people, sharing suggestions of other places to eat and generally talking to people - with the bonus of great value food!
Sharing skills and knowledge, and seeing people''s reactions when they're enjoying a plate of food, particularly if they cooked it themself, is another really great part of my job and business.
Our plans for the future really revolve around being consistently good and giving repetitive value for money. If we can get better at what we do, then be consistent with those improvements, we will be ok.
From a bit more of a pipe dream aspect, I am desperate to get the bar and restaurant scene in Truro city centre buzzing – I think there are so many opportunities there.
I'd also like to continue working towards increasing access and opportunities in hospitality for students and school-leavers. In Switzerland, hospitality is viewed as one of the best careers you can go into - how good would it be if this was the mindset in the UK too!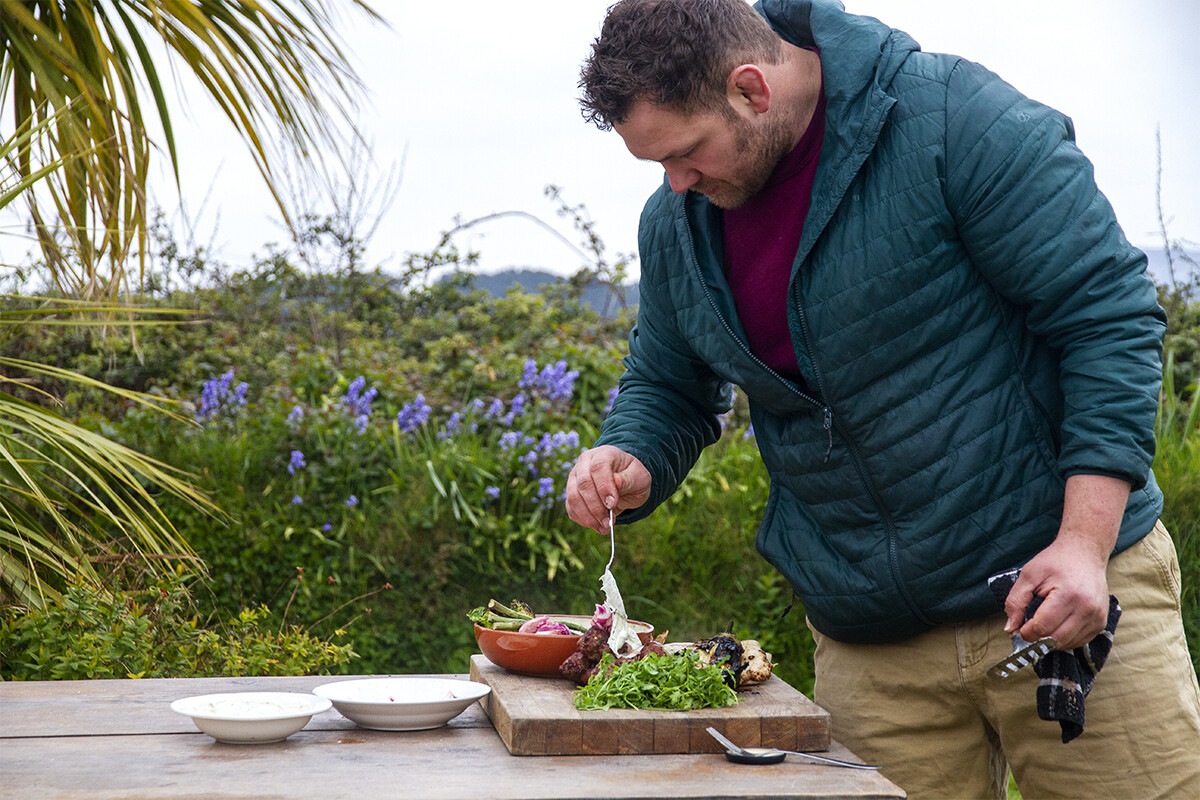 Philleigh Way is a contemporary Cornish cookery school. With an ethos to teach, inspire and delight, the converted barn is located on the Roseland Peninsula and hosts a range of cookery and non-cookery courses throughout the year.
With a passion for unpretentious food, Head Chef and Owner of Philleigh Way, Rupert Cooper works with a team of guest chefs to bring a range of courses both to the school, and online.
Courses range from Junior Chef half days to Scandinavian Cooking, France In A Day and a Lebanese Feast. Guest courses include Fermentation and Christmas Chocolate making.
Prices from: Courses start from £55 per person and include all ingredients and refreshments
For more information or to book, please visit: www.philleighway.co.uk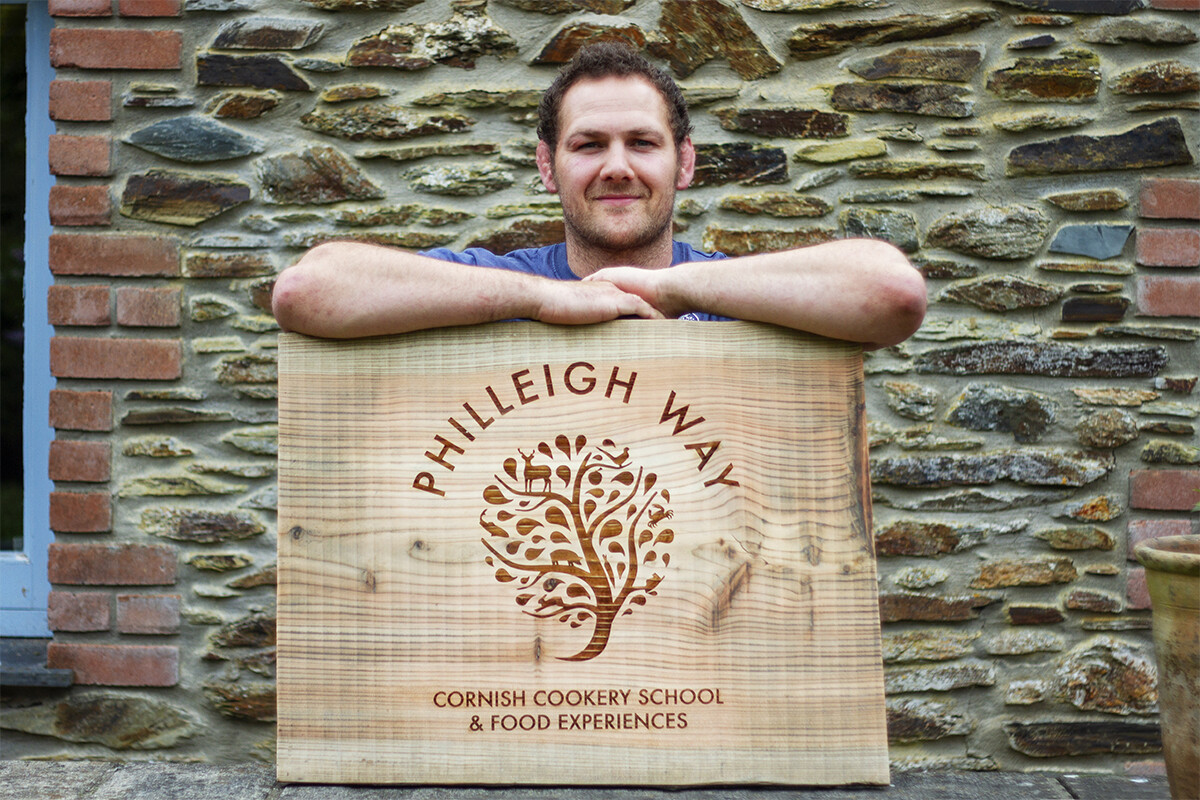 With thanks to Rupert for sharing his obvious passion and aspirations about his business, industry and our wonderful region.