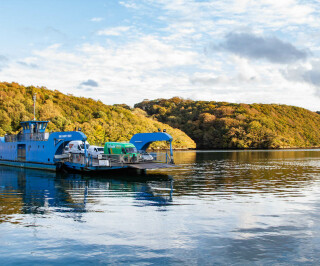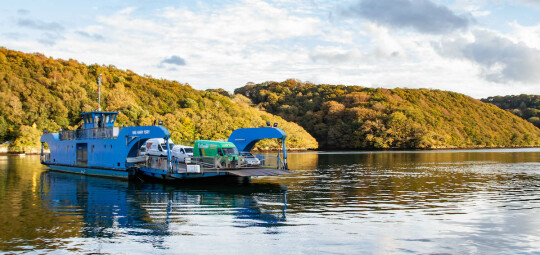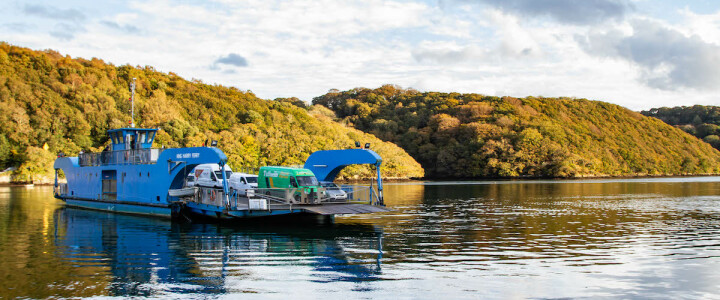 JOB: King Harry Ferry: Full time Relief Ferry Crew and Maintenance
3 December - 31 December 2021
The King Harry Ferry are looking for a full time relief ferry person crew member and maintenance.
JOB DESCRIPTION
Job title: Full time Relief Ferryperson and maintenance
Accountable to: Managing Director (MD)
The purpose of this job description is to indicate the general level of responsibility of the post. The duties may vary from time to time without changing the general character of level of responsibility.
Duties and Responsibilities:
To Carry out routine maintenance on the ferry including engineering, painting, cleaning and general maintenance tasks and record accurately all works.

To take an active role in general maintenance of the company's properties and grounds.

To cover holiday on the ferry in a shift-based rota system and operate the ferry in a safe and efficient manner at all times when on duty, both driving and collecting fares.

To ensure that the ferry operates punctually according to the advertised timetable, except in periods of peak demand that require a more frequent "shuttle" service when in the rota and covering holiday.

To ensure the prompt collection of all advertised fares for all vehicles and passengers crossing on the ferry using the ticket terminal / machine and credit card machine and to be able to account for this to the MD. There are to be no exceptions to this – no ticket or pass no passage when in the rota covering holiday.

To ensure that the practical and operational requirements of the Company's Health and Safety policy are maintained at all times and that any related failings or incidents are immediately reported to the MD.

To represent and promote the good name of the company in all dealings with those who use the ferry and the general public, ensuring that brochures and timetables are always available.

To read the 'Ferry First Sight File' and 'Operating Procedures' and initial any documents within
Key Attributes:
A Practical hands-on ability and experience of general engineering and maintenance of systems is essential

The ability to remain calm is a potentially fraught situation and always deal with customers with respect and consideration

A can-do attitude that seeks to find solutions and not problems

Be flexible with respect to holiday cover and additional hrs

A level of fitness to pass a company / MCA medical
Remuneration: £1,785 / month + Bonus (in the region of £3,500 annually)
Hours: As per SMT. (35-40 / week inc weekends when in the rota)