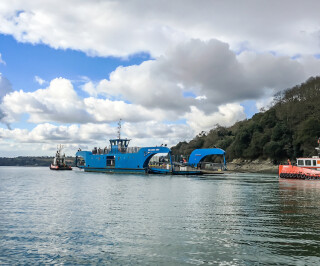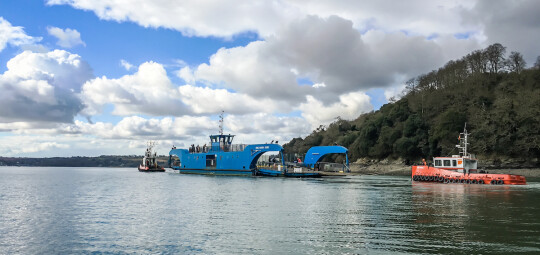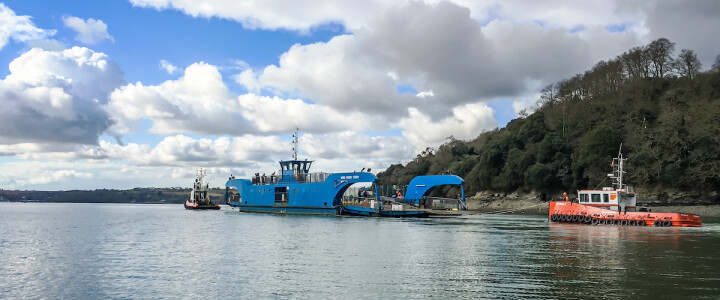 King Harry Ferry: 2021 Dry Docking
20 February - 3 March
UPDATED: The King Harry Ferry will be out of service Saturday 20th February - Thursday 4th March 2021 inclusive for its 5 year dry docking and extended maintenance.
**UPDATE Sat 27th Feb: The ferry will now be out of service up to and including Thursday 4th March, service will resume on Friday 5th March 2021.**
*** The dry docking will now take place between Saturday 20th Feb - Thursday 4th March and not from 26th Feb as previously advertised - this is due to availability in the dry dock. ***
During this period, there will be no service between Feock-Philleigh and drivers will need to use the road route through Truro, Tresillian and Tregony instead.
Every 5 years, the ferry needs to dry docked to examine the hull and replace vital parts of machinery to maintain it for future years.
This will be the ferries 3rd dry dock cycle since she started service back in 2006.
We apologise for any inconvenience this may cause.
During the refit period, we will be working round the clock replacing worn parts, repainting the entire ferry, hull inspections, slipway maintenance and much more.
LIVE Status - King Harry Ferry
01:14 AM, Sun 17 Oct
Green / running
Amber / disruption
Red / not running
All sailings subject to tide, weather and circumstances.