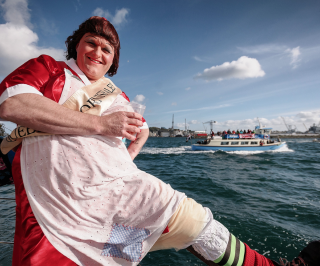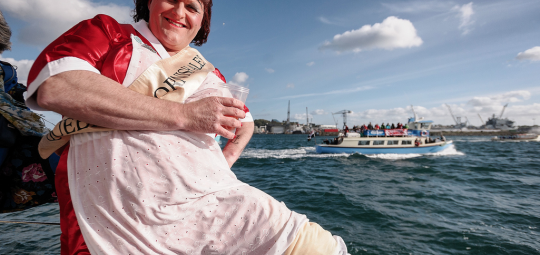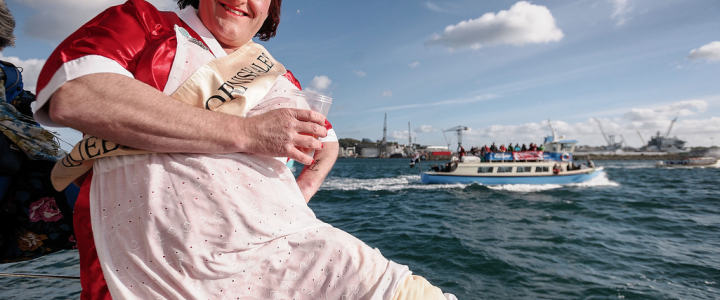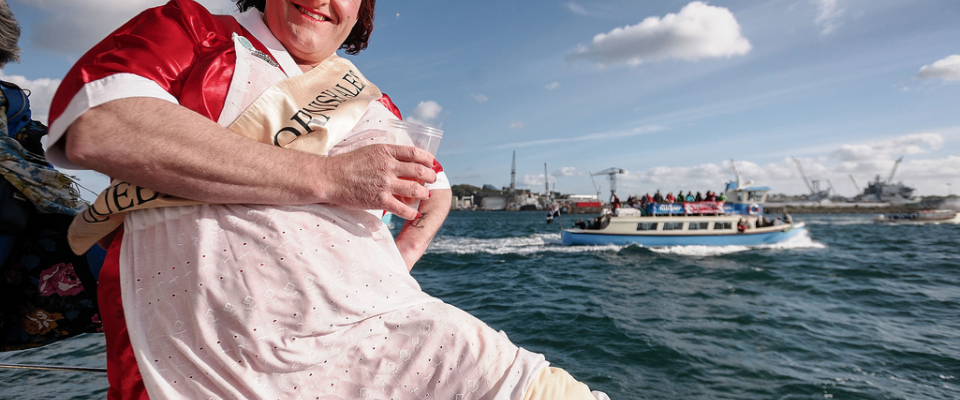 Countdown Is On For The Falmouth University Fal River Festival 2014
13 May 2014
A line-up of over 150 events has been announced for the annual 10-day Falmouth University Fal River Festival this month, with a variety of arts, music and drama events taking place around the Fal River.
The Festival will start on Friday the 23rd May, with an opening party at Events Square in Falmouth – an evening filled with local food, music and entertainment to which everyone is invited.
A whole host of musical talent will kick off the festival from 6pm, including Splann; a barn dance band sure to get your feet tapping and the return of the fantastic Falmouth Soul Sensation; playing a mix of classic and modern soul music.
The subsequent days will be packed full of popular longstanding events, alongside a range of exciting news ones, resulting in a mix of festivities suitable for all ages to enjoy.
The Festival's title sponsor, Falmouth University, have worked closely with Falmouth Art Gallery to incorporate a variety of creative workshops for festival goers.
Kirsty Davies, UK Recruitment and Outreach Co-ordinator, Falmouth University said:
"We have worked really hard to organise some new and exciting arts based events for this year's festival. Over the ten days there are a range of activities in keeping with the innovative art and design that the university is renowned for. No matter what your background, we invite everyone to come along and bring out their creative sides at one of our workshops."
She concluded: "We are also excited to extend the Festival into a second week so festival-goers can enjoy the students' graduation shows at the Falmouth Campus."
Key creative arts events include an Art and Crafts Exhibition showcasing over 30 stalls, alongside a new Art in a BOX project which is part of Flushing Arts Week and Doodle Time at Falmouth Art Gallery, which takes place each year as part of the Festival.
Other opportunities to unleash your inner creative throughout the ten days can be found at local attractions, including the National Maritime Museum and Trelissick Gardens.
The Castle to Castle Swim, a one mile open water swim from Pendennis Point to St Mawes, is already sold out for 2014, but sponsorship opportunities are still available for the event.
Sam White, Marketing and Festivals Officer for the Fal River Festival, said:
"We are excited about the new events that we have incorporated this year, whilst some of the events from previous years have continued to grow in popularity and size. The Fal Fish Festival, for instance, is two days long and brings the freshest fish and seafood, something that Cornwall is renowned for, into the heart of Falmouth."
Film on the Fal will return to the King Harry Ferry Tuesday 27th and Thursday 29th May; films to be aired aboard the floating open air cinema this year include: Captain Phillips and Jaws.
Those wishing instead for relaxation by the water, will enjoy Jazz on the Quay, an evening of music at the harbour village of St Mawes on Wednesday the 28th.
There are plenty of stunning vantage points around Falmouth from which to watch the Pendennis Cup, four days of dramatic racing from a fleet of modern and classic sailing yachts, organised by Pendennis Shipyard.
Saturday 31st May will witness the final race of the Pendennis Cup and will be marked by a spectacular overhead display from the Red Arrows.
The Festival has established a footfall of over 100,000 people in recent years and 2014 is promising to be bigger and better than ever.
For more information please visit www.falriver.co.uk/whats-on/fal-river-festival or Facebook /FalRiverFestival or Twitter @FalRiverFest