Ferries & Boat Trips
The Fal River boasts some of the best boat trips in Cornwall and travelling by boat is one of the best ways to enjoy the unique waterways of the Fal River and the Carrick Roads.
You can enjoy the harbours of Falmouth and St Mawes, the tranquil waters of the Fal River and even the stunning banks of the Helford River from the comfort of traditional and modern boats.
A trip on the St Mawes Ferry takes in Pendennis and St Mawes Castle as well as the wonderful views of the water...and there's always plenty of wildlife to see so keep your eyes peeled for seals on Black Rock or that elusive pod of dolphins.
Don't forget to grab your Fal Mussel Card to enjoy all the benefits of the ferries at hugely discounted prices.
Then there's one of the top ten ferry journey's in the world...
The King Harry Ferry provides a vital link between Falmouth, Truro and the Roseland Peninsula. So let the chains take the strain while you enjoy this remarkable crossing of the Fal River.
More transport services...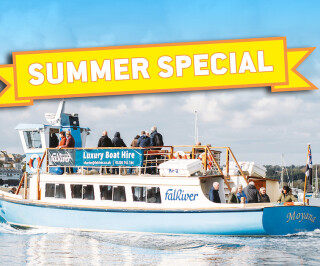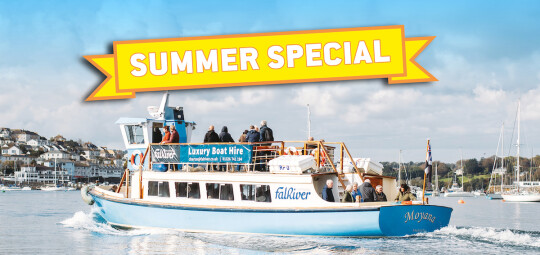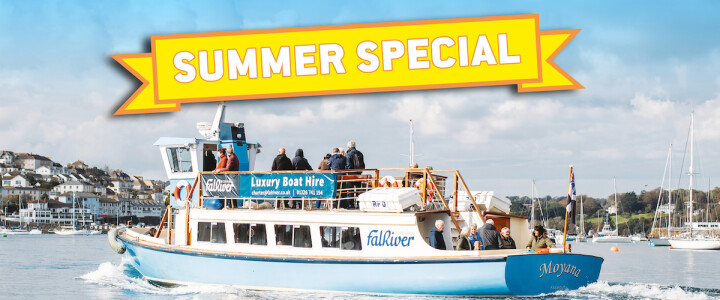 5 August - 2 September
Explore the Fal River with the family this summer for up to half price! Hop aboard Enterprise Boats and start saving. Valid on family tickets only, terms and conditions apply.
Boasting some of the best boat trips in Cornwall, travelling by boat is one of the best ways to enjoy the unique waterways of the Fal River
Follow @falriver
Falmouth Tide Times
Sun 9th Aug 2020
Tide
Time
Height
Low
03:23
(0.93m)
High
09:02
(4.72m)
Low
15:32
(1.11m)
High
21:11
(4.89m)
www.TideTimes.org.uk © Crown Copyright and/or database rights.
By permission of HMSO/UKHO (www.ukho.gov.uk)