Ferries & Boat Trips
The Fal River boasts some of the best boat trips in Cornwall and travelling by boat is one of the best ways to enjoy the unique waterways of the Fal River.
You can enjoy the harbours of Falmouth and St Mawes, the tranquil waters of the Fal River from the comfort of traditional and modern boats.
A trip on the St Mawes Ferry takes in Pendennis and St Mawes Castle as well as the wonderful views of the water... and there's always plenty of wildlife to see so keep your eyes peeled for seals on Black Rock or that elusive pod of dolphins.
LIVE Status - All Ferries
18:25 PM, Thu 26 May
Green / running
Amber / disruption
Red / not running
All sailings subject to tide, weather and circumstances.
Don't forget to grab your Fal Mussel Card to enjoy all the benefits of the ferries at hugely discounted prices.
The Fal Mussel Card Local has changed
You can manage your Fal Mussel Card Local online. From here you can top up your account, cancel lost/stolen cards, check your usage and see how much each journey costs. The new changes also mean that the more you use your Fal Mussel Card Local, the cheaper it gets!

For more information on the changes, please see our handy guide here

for more information about all the changes...
More transport services...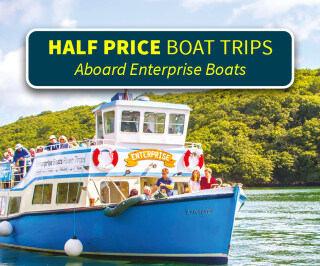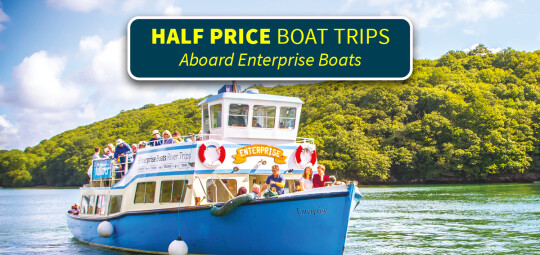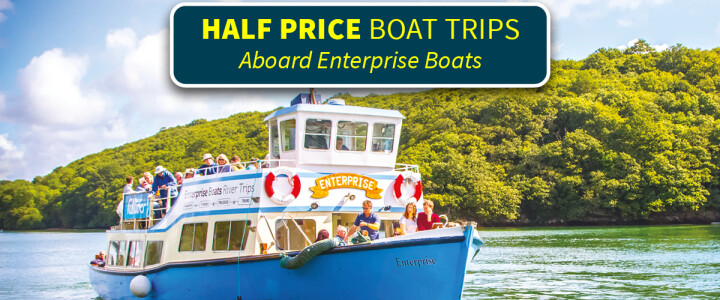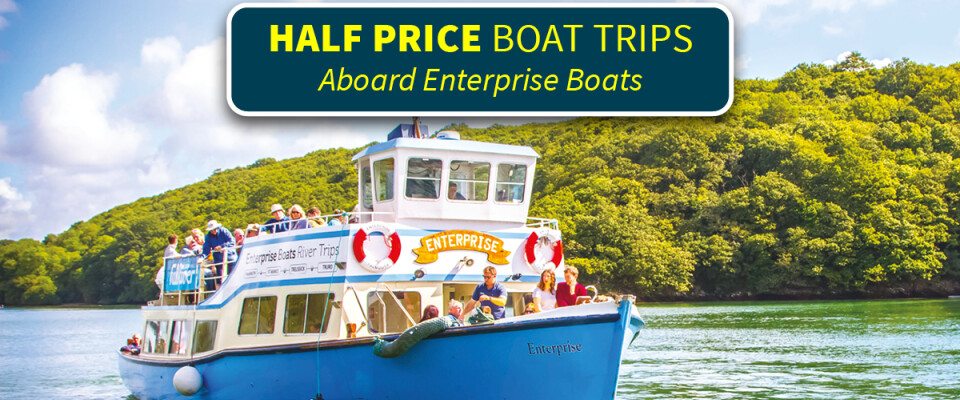 20 May - 10 June
All return tickets half price. Hop aboard Enterprise Boats - Explore the river and the beautiful destinations of Falmouth or Trelissick. Stay aboard for a round cruise or get off and explore Falmouth or Trelissick.
Boasting some of the best boat trips in Cornwall, travelling by boat is one of the best ways to enjoy the unique waterways of the Fal River
FRCTravelUpdate
Falmouth Tide Times
Thu 26th May 2022
Tide
Time
Height
High
03:05
(4.46m)
Low
09:48
(1.05m)
High
15:40
(4.39m)
Low
22:10
(1.1m)
www.TideTimes.org.uk © Crown Copyright and/or database rights.
By permission of HMSO/UKHO (www.ukho.gov.uk)