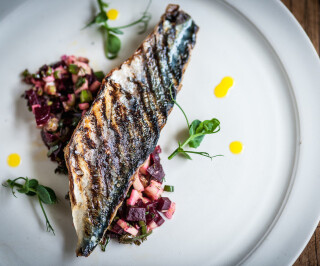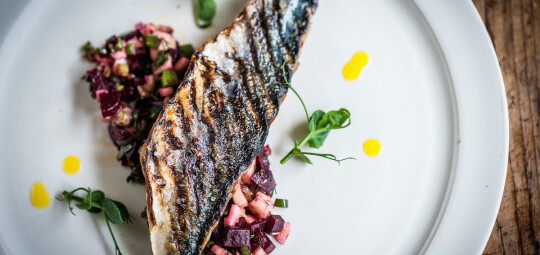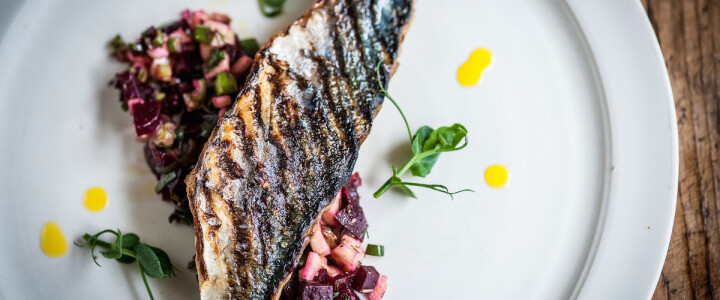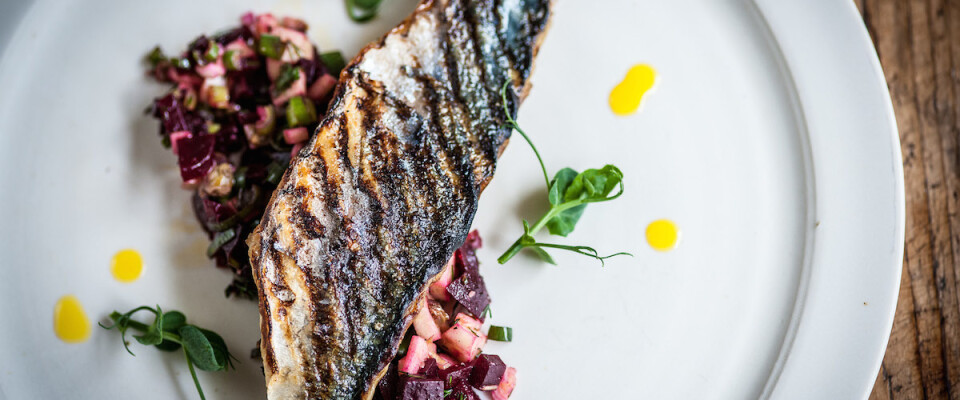 Recipe: Cornish Mackeral with James Martin - Philleigh Way
1 July 2014
Cornish Mackeral with Beetroot, Caper, Apple and Dill Salsa.
James Martin, head chef at Philleigh Way, loves Cornish Mackerel at this time of year.
Prepared simply and served with a beetroot, apple, caper and dill salsa, it's perfect for warm summer evenings. You could even take a fishing trip and catch the mackerel yourself!
Recipe (serves 4 as a statrter or 2 as a main)
Ingredients
2 whole mackerel (filleted and pin boned)
2 heads of beetroot boiled until tender (peeled and finely diced)
2 apples (eaters) such as cox (finely diced)
3 spring onions (finely sliced)
20 capers (roughly chopped)
Pea shoots (to garnish)
3 nice sprigs of dill or fennel sprouts (very roughly chopped or picked)
Rapeseed oil (preferably Cornish)
Ground pepper and Cornish sea salt
Squeeze of lime juice
Method
Place large griddle pan on a high heat.
Mix all ingredients, except mackerel, in a bowl and bind with a generous splash of rapeseed oil. Leave at room temperature to infuse for an hour.
Coat mackerel fillets in rapeseed oil and season with the salt and pepper.
When the pan is smoking lay each fillet down, skin side first, and cook for roughly 2 minutes or until the skin is crispy and chard.
Flip the fillets over and cook for a further 2 minutes.
Divide the salsa and mackerel between 2/4 plates and serve with toasted sour dough bread, a splash of rapeseed oil and garnish with pea shoots.
Find out more about Philleigh Way Cookery School and courses on offer...