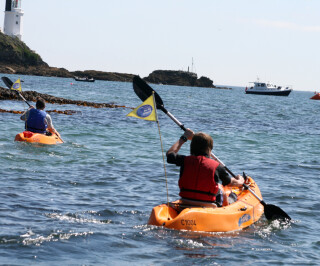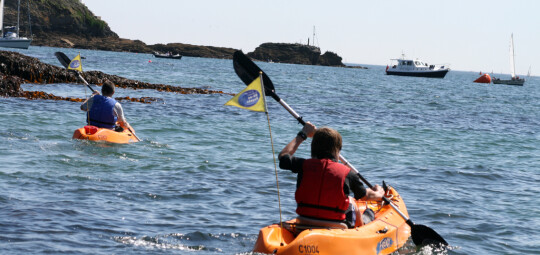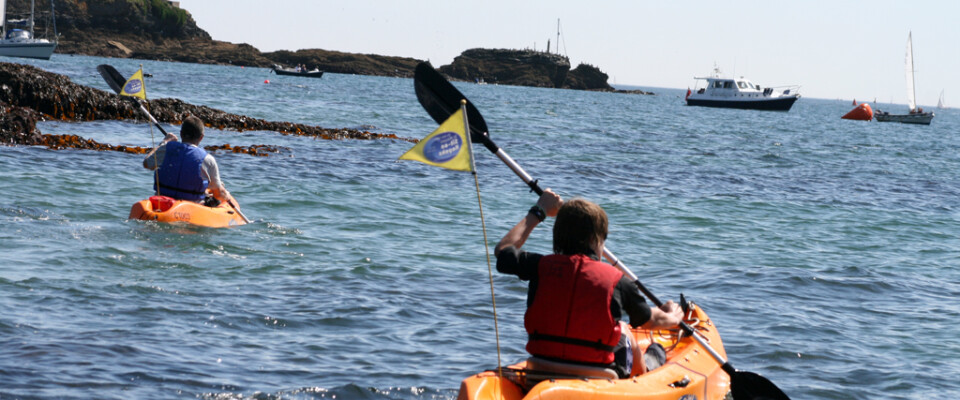 Top 5 Kayak and Picnic Spots around St Mawes
25 August 2015
St Mawes is a fantastic base for anyone wanting to explore the area by kayak.
From the winding nooks and crannies of the Percuil, to the undulating seas that extend out and out around St Anthony's head, the landscape is so beautifully diverse that you'll not run out of places to see.
Here are our top 5 picnic spots for your afternoon out on the water...
1. Carricknath Cove at St Anthony / Great Molunan
An easy distance from St Mawes, Carricknath is an ideal picnic for families and couples alike. If you're in search of peace and quiet, it's more than likely you'll find it here as it's not easily accessible by foot.
If you have young children and don't want to venture too far off the beaten sea track, this is an easy distance to go launching from St Mawes.
Top Tip – This spot has rolling golden sands – pefect for beach games like cricket or football – don't forget to pack these!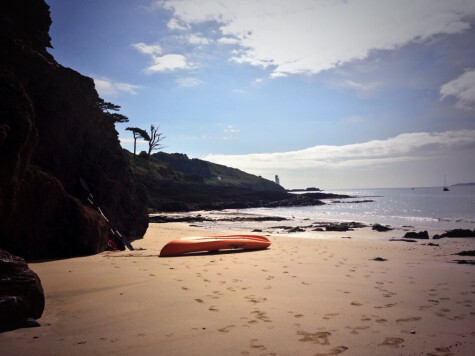 2. Up The Creek
Explore the untamed and unspoilt beauty of the Percuil River. Low tide offers a number of small inlets in which to lay down your picnic blanket
Top Tip - Keep your eyes peeled for some amazing wildlife such as beautifully coloured barrel jellyfish and birds such as kingfishers and herons.
3. Porthbeor Beach
For a real adventure, paddle round to Porthbeor Beach, though once you sit down you'll not want to leave! This paddle is best done on a flat day and during the neap tide period to avoid currents and pull, as the area around St Anthony is exposed.
Top Tip – As this is one of the longer excursions, we recommend packing a couple of extra snacks as kayaking can be hard work after a day on the beach!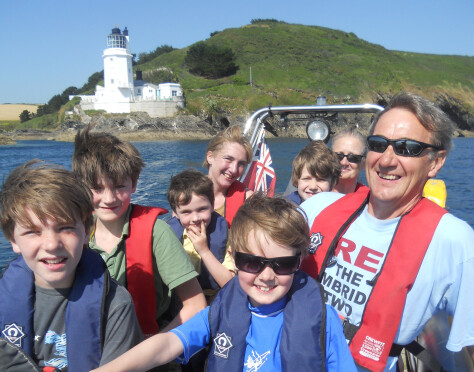 4. Turnaware Bar
At the mouth of the Fal lies Turnaware Bar, a popular camping and BBQing spot with the locals. This special spot has the best of both worlds, with views of the river in one direction and out to sea from the other. As it's only accessible by boat, it's the perfect place to lose yourself and discover the art of escape!
Top Tip – Watch out for the tides when launching off from here as a big spring tide brings a strong current with it!
5. St Just-in-Roseland Church
At low tide the small creek in front of St Just Church offers a truly magical setting for a picnic. This is a great family route where you can hug the coast pretty much all the way down (much like the Turnaware route which is about a kilometre downstream).
Top Tip – Do not forget that this spot is tidal! When there is a high tide, you will struggle to find somewhere to lay a picnic blanket so make sure you check the tides!