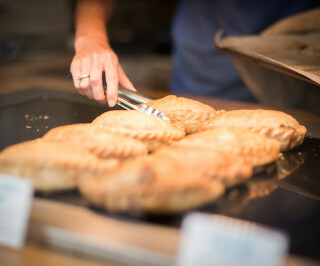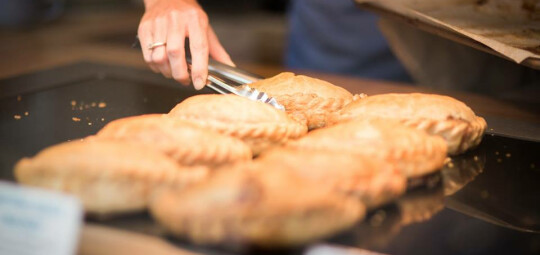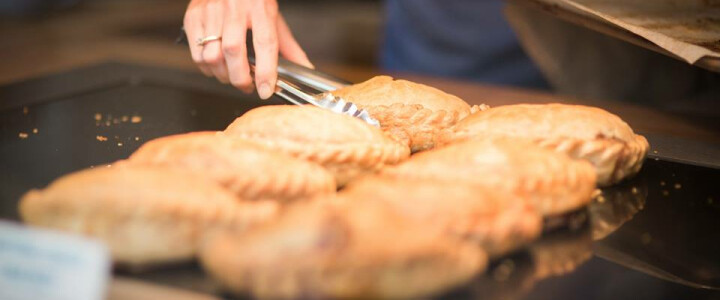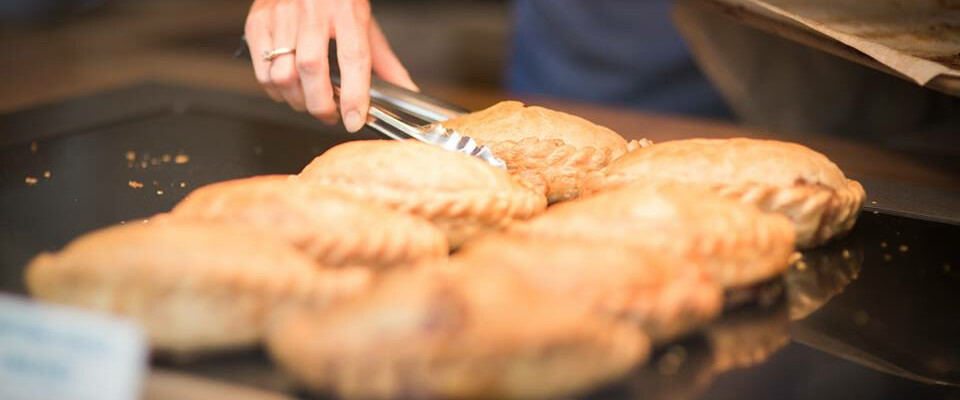 Best Places to get a Pasty in Cornwall
13 July 2016
We love a pasty! But then, we are Cornish so you would expect this, it's in our DNA! One of the questions our skippers get asked the most is where is the best place to get a pasty?
It's a tough question as there's so many great places to pick up a piece of proper Cornish steak goodness but we've narrowed it down (through lots of debate and tasting sessions, obviously) to our top five:
1. PICNIC
You simply can't beat a pasty from Picnic. Based in the centre of Falmouth, these pasties are baked fresh daily, made by the legendary Ann's Pasties on the Lizard. Ann Muller is heralded as the Cornish Queen of the pasty, she's even done a pasty make-off with Gino D'icampo. Expect a hearty, meaty pasty that will fill you up for the day! - Find out more.
2. PHILPS
Now, you do have to travel a bit to get a Philps pasty, you'll have to hit the road and head to Hayle or Marazion but honestly, it's worth the trip! They are a traditional Cornish family run business, famous for their pasties since the fifties! We simply love how tasty they are and also their great size, very generous! Expect a queue out of the door but worth the wait! - Find out more.
3. CHOAKS
You gotta love a Choaks pasty! Based in the centre of Killigrew Street in Falmouth, there's always a queue of people to get in, usually lots of older customers who have been visiting Choaks for many years. The tourists don't seem to visit Choaks as they don't know about it. Choaks don't really market themselves you see, they rely on their loyal customers who return week after week for a medium steak, that's the sign of a quality bakery! We love that you can see the pasties being made and they've also launched their own pasty school so you can learn to make pasties yourself by no other than the King of pasties, Charlie Choak himself! - Find out more.
4. CHOUGH
There is no better reason to visit Padstow than to try the Chough Bakery. These pasties are famous and award winning. A small family-run bakery on the quay in Padstow, they have won awards such as Taste of the West winners and the prestigious World Pasty Champions! For something a bit different, try their World Champion Pasty, made using a local world champion blue cheese from the Cornish Cheese company from Bodmin Moor, it's a customer favourite! For us though, we prefer to go classic and enjoy a medium steak pasty overlooking Padstow Quay – make sure you hold on tight though, the local seagulls also like a Chough Pasty! - Find out more.
5. THE WORKING BOAT
Not everyone wants to walk around holding a pasty, sometimes you want to enjoy one sat down somewhere nice with a drink. But you'll be hard pushed to find good quality places to have a pasty where you can sit and enjoy the view. Luckily for you, we've done the legwork and we can thoroughly recommend the Working Boat in Falmouth. On the pier beneath the Greenbank Hotel, you can get from your boat to the bar in a matter of minutes and enjoy one of the best pasties in Falmouth! Created locally at Crantock Bakery and fresh from the Working Boat oven, these pasties are hearty and award winning. Crantock itself is named after St Carantoc, one of the Cornish saints, regarded as the saint of the Cornish pasty! Best served with a pint of the Working Boat ale! - Find out more.
Now we've told you the best pasties in Cornwall you can go on your very own Pasty Crawl and test them all! Be sure to let us know your feedback and if you find any others that you think deserve a spot in our top five, we'll be keen to know, we're always looking to "review" more pasties!