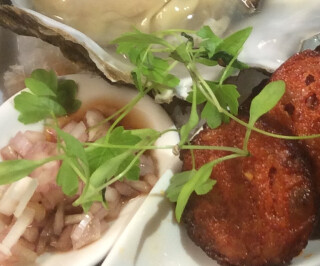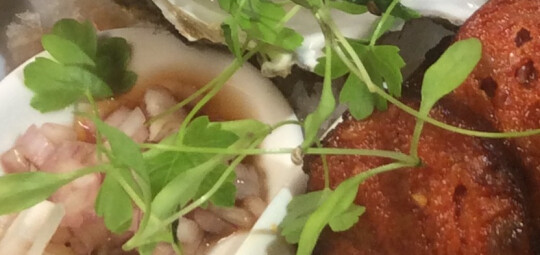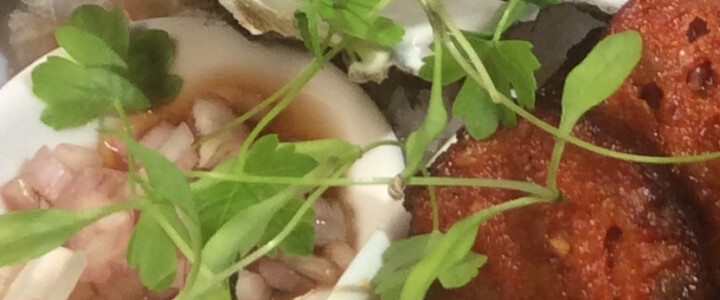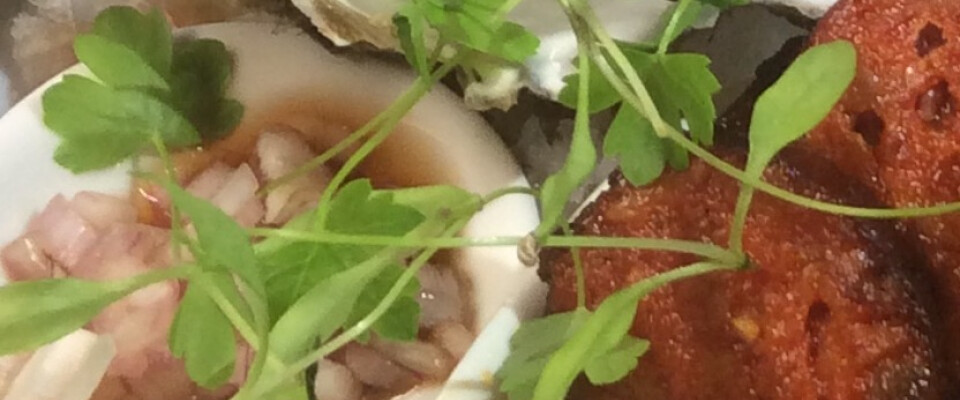 Oysters done with Elegance…
1 October 2016
To celebrate the upcoming Falmouth Oyster Festival, we're featuring Tresanton Head Chef Paul Wadham with an oyster recipe to try at home!
Paul's passion for cooking began in 1986 when he commenced an apprenticeship with the Intercontinental Hotel Group in London.
Paul travelled around the world for many years, cooking in countries such as Australia, Spain and Germany.
Upon returning to England, he was enticed by the excitement of a new restaurant opening in the heart of Piccadilly, called the Atlantic Bar and Grill. The restaurant was an art deco ballroom returned to an original state of glamour, it was a huge success.
The Owner of the restaurant was Oliver Peyton who proved to be crucial in Paul's future career path, as he is the son-in-law of Olga Polizzi, Owner of Hotel Tresanton. After many trials with Mrs. Polizzi, Paul became the Head Chef of Tresanton and, over twelve years later, he is still enthusing passion into the kitchen, accompanied by local and seasonal ingredients, fresh seafood and a top-talent team of chefs working alongside him.
Paul's Recipe for Perfect Oysters
Freshly Shucked Oysters from the River Fal served with shallot vinegar and Picante chorizo.
Pan fry the chorizo sausage as whole and allow to cool. Once cooled, slice the chorizo and then grill. Serve with the shucked oysters and shallot vinegar.
Wine to Accompany
Oysters and bubbles make the perfect pairing! At the Tresanton they often serve Cornish Camel Valley alongside oysters and seafood on the stunning sea view terrace. You can't beat Camel Valley Brut in Cornwall, grown by the Lindo family in Bodmin. A family run business since 1989, the Camel Valley vineyard has been growing ever since, with multiple awards to their name for their English still and sparkling wines. We have to agree, they're divine!
Meet Paul
Meet Paul in person at this year's Falmouth Oyster Festival at 11am on Saturday 15th October. Paul will be giving us an insight into the food he cooks at Tresanton, along with teaching us how to cook lobster risotto and much more!