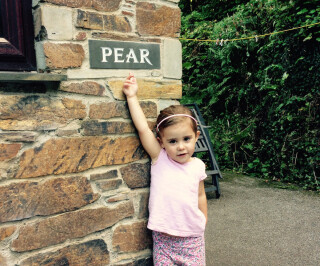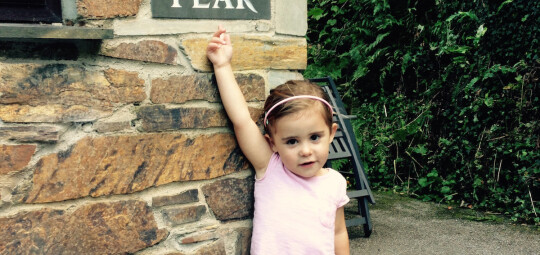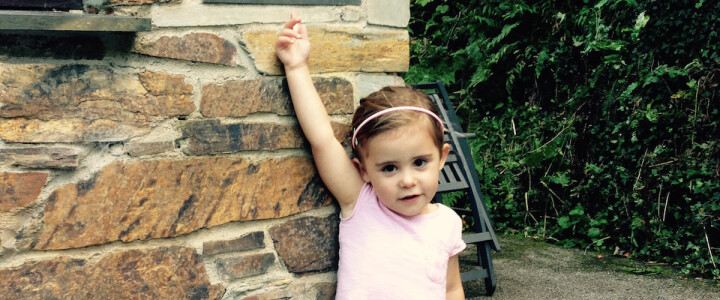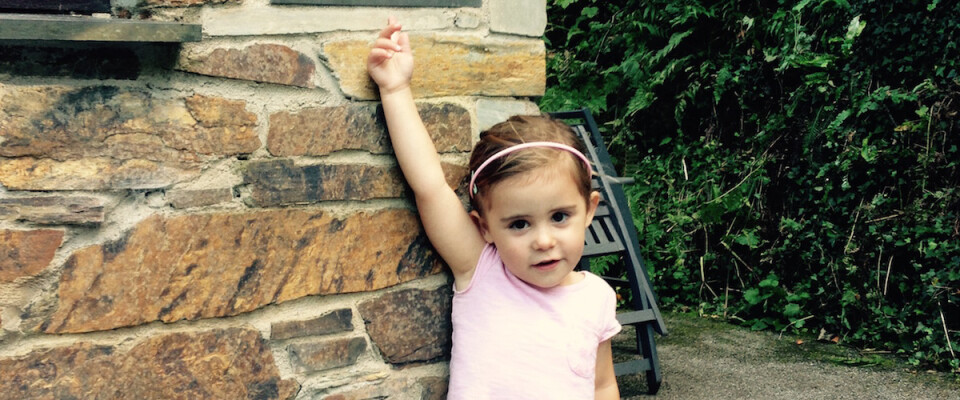 The Best Type of Family Fun: Escaping the Crowds at Bosinver
11 October 2016
There's no family holiday like a break at Bosinver. Everybody told me how amazing it was but it's the sort of place that needs to be experienced first hand.
We knew that we would be avoiding the crowds and going somewhere really special and unique with a high level of personal care and I have to say, it didn't disappoint!
Before arriving we stopped off to enjoy the Camel Trail followed by a pit stop to enjoy some chips and Callestick Ice Cream (Malty Crunch and Strawberries and Clotted Cream) because it's not a proper holiday in Cornwall until you've had a Cornish ice cream!
We pulled up at Bosinver and immediately we were met by Farmer Dave who needed some help (in the form of my over-excitable 3 year old daughter) to trim the hedges – so we rolled our sleeves up! Evie was only too happy to get involved and within minutes it was like she had known him forever!
We arrive at Pear Cottage, our home for the next few nights. We lit all the lamps and the kids discovered the toy box which kept them entertained whilst we read through the most amazing, personal, heartfelt and informative welcome pack we've ever seen, it was apparent how much love and care had gone into creating it. That evening once the kids were tucked up in bed excited for the next day of adventure, we enjoyed some all-important adult time and sat chatting over a bottle of red wine and a cheeseboard.
Farmer Dave became a firm friend of ours by Day Two when he took us out to feed the animals. As the kids waited excitedly by the gate we were greeted by Cockerel Marvin who yelled "Cockadoodledooooo!" at the top of his voice and all the kids yelled back at him in chorus! We got to feed the chicken, ducks, goats and the sheep and then to finish we collected freshly laid eggs for our breakfast. Evie chose a huge duck egg!
Following a read of the 'Nanny Pat's Adventures' book included in our Welcome Folder we enjoyed a day trip to the Nanny-Pat-recommended Lappa Valley where a steam train took us into the park and the kids enjoyed playing in the indoor and outdoor play parks. Evie and Daddy canoed on the lake and we all enjoyed mini golf and a picnic lunch. We returned to Bosinver to finish the day with a swim in the pool. It was lovely and warm for the kids and we had a lot of splishing splashing fun before everyone fell into bed exhausted (adults included!) ready for another day of brilliant Bosinver fun!
We woke up to lots of rain but it made it all the more enjoyable! This time we put on our wellies and the kids wore their splash suits (provided by Bosinver who are prepared for any occasion in all weathers!) and off we went to feed the animals. After breakfast Evie and I went on a woodland adventure and took part in the Gruffalo Trail whilst the boys stayed at the cottage to sleep and enjoy a lazy morning chilling out.
Afterwards we visited the Play Barn which was the best invention ever! I sat on the couch reading magazines (Mummy Bliss) whilst Evie had fun with the soft play, dollies, puzzles, racing track and an abundance of toys! We headed back to the cottage for lunch and curled up to enjoy a DVD from the Bosinver DVD library. Alice in Wonderland was the movie of choice and we cuddled up to watch it whilst the rain came down outside, it was super cosy!
After lunch the kids took part in the Wild Kids Club with Tatum, the Forest School Leader. She walked us up to her hut where the kids had to find all the soft animal toys in the woods. They took part in free play including colour matching leaves, building dens, making mud cakes, wearing animal masks and using magnifying glasses to find insects! The club ended with building a campfire and toasting marshmallows! We finished the day with another leisurely (adults) and not so leisurely (the kids had a whole lot of fun!) swim in the Bosinver pool followed by a final night dreaming of adventures with Gruffalo's for Evie and Freddie and for me and the husband? More red wine around the fire and spending quality time together away from the modern world of phones, laptops and everyday interruptions, to just reconnect with each other. Bliss.
Even though Bosinver was only 40 minutes from where we live it still felt so secluded, like we were miles away from home. This means we had all of the joys of a holiday without the difficulties of travelling with children ("daddy are we there yet?!). What made Bosinver so special was all of the little touches: the toy box for the kids, the characters of Nanny Pat and Farmer Dave, the DVD library and the home cooked meals in the freezer ready for you to pop in the oven when you're hungry, every single detail was thought about!
For us it was the dream family break, perfect for both a 3.5 year old and an 18 month old and a chance to enjoy pre-school fun, escape the crowds and make magical memories as a family, somewhere truly very special indeed. As we packed up to leave the following day Evie cried out "Mummy, I don't want to go home!" and I could genuinely say neither did I. But now we've discovered this hidden treasure, we'll be back without a doubt!
Christmas at Bosinver anyone?
Find out more about Bosinver...