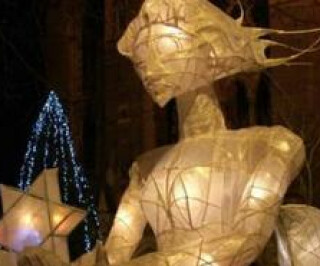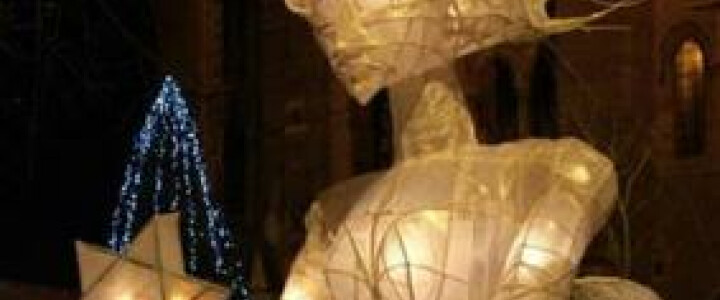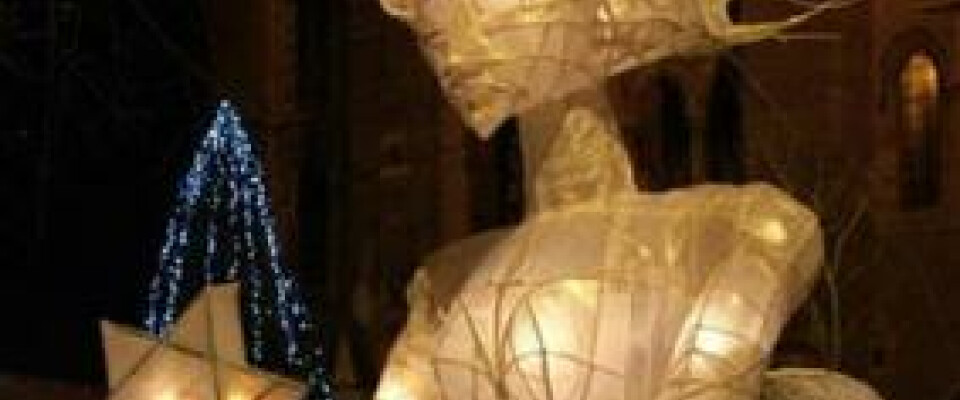 Top Things To Do in November
13 October 2016
Here's our latest on what to do in November around the Fal River area. So much to choose from, here's our favourites.
Music at Tresanton (4th-6th November)
Hotel Tresanton's winter classical music festival, is this year celebrating it's 10th anniversary. Since it was first founded by pianist Noam Greenberg in 2006, the festival has developed a loyal following with people travelling from far and wide to hear the highest quality chamber music, performed by world renowned musicians in the most unique and atmospheric surrounds of the restored St Mawes Methodist Chapel. The festival has received high acclaim, featured as a top destination in the Sunday Telegraph and receiving a special feature in this year's BBC music magazine.
This years' fantastic line up includes tenor Mark Padmore who regularly performs as soloist with the worlds' leading orchestras, Maverick Finnish violinist Pekka Kuusisto, renowned Dutch cellist Pieter Wispelwey, violist Rosalind Ventris, recent winner of the Yuri Bashmet president prize at the Tetris international viola competition, and bass player Lucy Shaw who plays both classical double bass and plays bass guitar with the band Squeeze – cool for cats!
The programme for 2016 is devoted entirely to Schubert, and will include many of his most glorious works, including the two piano trios, the last piano sonata D.960, the immortal song cycle Winterreise (performed on Saturday evening) and the Trout Quintet. Tickets are available for individual concerts (£15) or as a subscription to all four concerts (reduced price of £50) and can be purchased from the Hall for Cornwall Box Office.
Truro Bonfire and Guy Fawkes Fireworks Night (4th November)
The annual bonfire and fireworks display in Truro takes place on Friday 4th November from 5pm to 7pm. Held by Tremorvah Playing Fields Group, in association with Truro City Council, the event is sponsored by local solicitors Stephens Scown and will raise money for Cornwall Air Ambulance and Penhaligon's Friends. Gates open at 5pm with the fire lit at 5.45pm and fireworks set off at 6.45pm. Hot food and refreshments will be on sale and there will be stalls selling snacks, glow-sticks and sparklers. Admission is £3 for adults, £1 for children over 4 and 4 year olds and under are free. Any child bringing along a Guy will have free entry – judging will be at 5.30pm by Truro's Mayor Rob Nolan.
Cornwall Contemporary Poetry Festival (12th – 13th November)
An exciting weekend of poetry, featuring readings, discussions and workshops with some of the UK's best-known poets, alongside some of the strongest new voices, in picturesque Falmouth. The poetic talent this year includes Pascale Petit, Meirion Jordan, Jane Yeh, Steve Ely (described as 'one of the most exhilarating poets working in the UK'), Alison Brackenbury and Penelope Shuttle.
Truro City of Lights (23rd November)
Nothing says "Christmas is coming" like the annual City of Lights procession! Starting at the top of Lemon Street and parading through the city, finishing at Hendra Park, this hugely anticipated event is one of the highlights on the Truro calendar. Make sure you arrive in plenty of time as it gets very busy and getting in and out of Truro during the procession is pretty impossible!
The City of Lights is a creative celebration incorporating art, music, dance and light. A procession of handmade lanterns are carried throughout the streets of Truro by professional artists, accompanied by smaller lanterns held by Cornish school children and local community groups. The lanterns are escorted by music and dancers including samba, brass bands, pipes and drums, giving it a real tribal, carnival feel. The City of Lights procession coincides with the great light switch-on in Truro, it's an incredibly festive and fun event!
Philleigh Way Dinner Party Course (23rd November)
What a fantastic idea! A special course by cookery experts Philleigh Way on how to cook the perfect dinner party! Throw your very own "Come Dine With Me" as you learn how to cook canapés, starters, mains and desserts. Food and drink is included (a glass of Prosecco mid morning and wine with lunch) and you'll emerge from the class with the perfect menu to wow your guests this Christmas! The course costs £150 and teaches a range of skills including confit, pan frying, filo pastry work, filleting fish, chocolate work and more!
Made in Cornwall Christmas Fair (28th November – 4th December)
Kicking off the Christmas season, the Made in Cornwall Christmas Fair commences on 28th November. With gifts for everyone, from food hampers, local soaps and skincare, stunning jewellery, textiles and artwork, there truly is something for everyone so you're bound to find the perfect, Cornish Christmas gift. Held on the piazza in Truro and with free admission, it's the perfect opportunity to purchase a locally made Cornish gift.
Truro Christmas Street Markets & Late Night Shopping (30th November)
Late Night Shopping commences in Truro on 30th November, along with the Truro Christmas Street Market, featuring a wide range of seasonal food and gifts, live street entertainers, music and street food (mmm, warm doughnuts!)