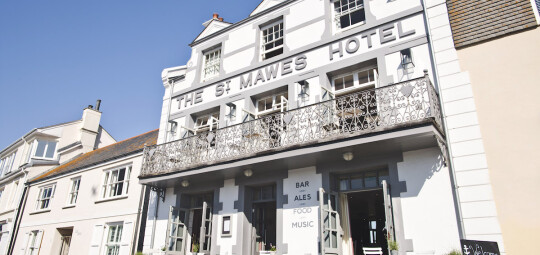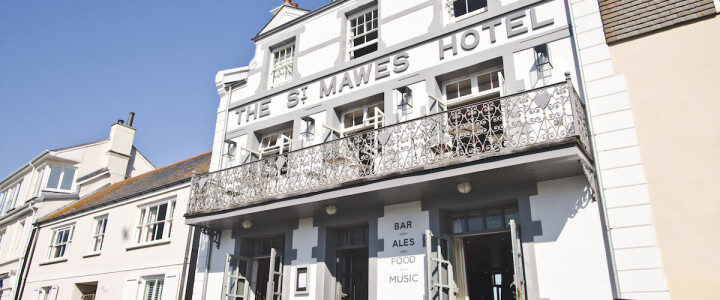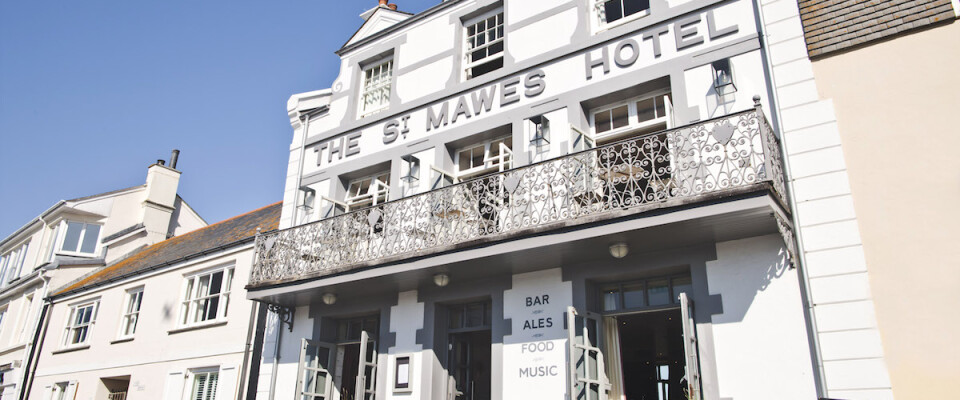 Fal River Deal of the Month: St Mawes & The Idle Rocks Hotels
20 November 2016
'Both hotels are stylish, modern and contemporary in design. Expect muted colours, sumptuous fabrics, calm lighting and a tactile feel – everything reflects the calmness of the water.'
The Places in a nutshell: Both hotels are simply outstanding! At St Mawes Hotel expect a central location with harbourside views, relaxed dining, a cosy logburner and a laid back yet lively vibe. At the Idle Rocks, you're on the water's edge, a multi-award winning boutique hotel with fine dining and phenomenal views.
Interiors: Both hotels are stylish, modern and contemporary in design. Expect muted colours, sumptuous fabrics, calm lighting and a tactile feel – everything reflects the calmness of the water.
Food & Drink: St Mawes sets the tone with no reservations required... relaxed, informal dining where it's all centred around the cuisine. Burgers, crab linguine, Fowey river mussels and their very own famous fish pie, you can expect simple yet delicious dishes.
At The Idle Rocks be tempted by Beef Fillet, Baked Cod, Cote de Boeuf for two and their very own dedicated Oyster Menu. The Idle Rocks has been voted as Number 1 by The Times for the "Top Sunday Lunches" as well as being voted in the "20 Best Places to Eat by the Sea".
The Deal: Their Cosy, Coast and Country Break runs between October and December, excluding school holidays and includes a special two night break at either hotel, incorporating dinner at your chosen hotel and lunch at the sister property. The question is... St Mawes Hotel or The Idle Rocks? Make it a 4 night break and opt for both!
Highlights:
Delicious food in both hotels
The Idle Rocks on the water's edge
The secret cinema in the St Mawes Hotel, perfect for an intimate movie screening
The kippers on the breakfast menu at St Mawes – yum!
The cocktails at The Idle Rocks
Turndown at The Idle Rocks – return to your room to find a toasty hot water bottle in the bed, perfect for Autumn!
Insider Tip: Arrive by water St Mawes Ferry for the best view approaching St Mawes!
Find out more about The Idle Rocks or the St Mawes Hotel...