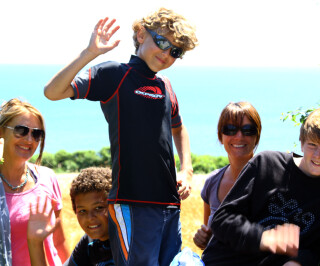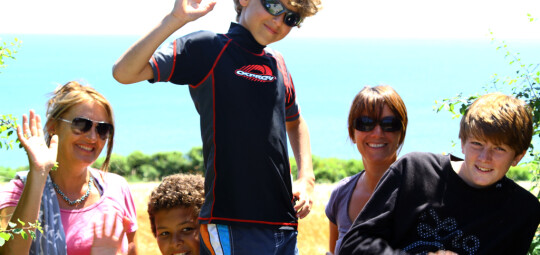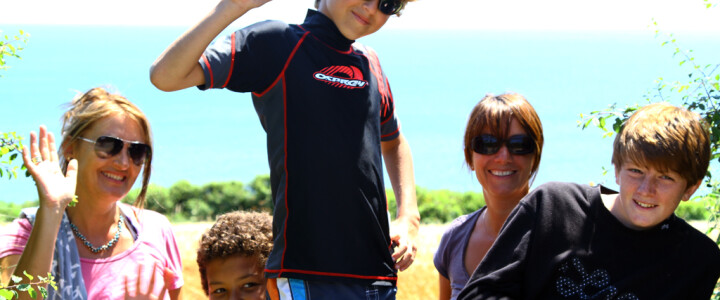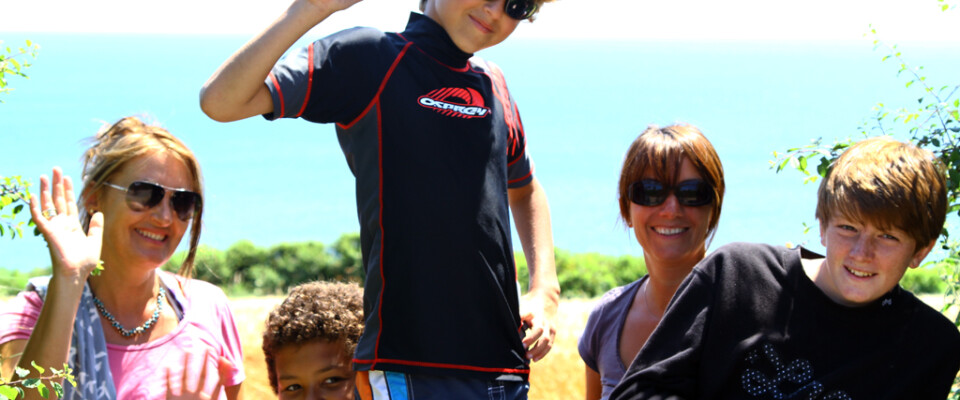 Beach Days
26 January 2017
Here's mother of two, Charlie Guidal from Cornish Holiday Cottages, take on how to keep the whole family happy on the beach for the day.
Happy children make for happy family holidays in Cornwall.
Some of us have picked up a few parental tricks on keeping the whole gang smiling, such as meeting other kids to play with, short travel times, playgrounds, anything involving animals, Wi-Fi (crucial for teenagers), a decent Plan B(in case it rains), ice-cream and wetsuits.
We know that it's often the simplest things that make children happy. Give them a beautiful beach and a sunny day, and make a UK family holiday they'll remember forever.
Here's mother of two, Charlie Guidal's, take on how to keep the whole family happy on the beach for the day..
Yes the summer may feel like a long way off now, but really it's just on the horizon... (or so I keep telling myself), and many of us will be heading to the beaches of Cornwall for some well-deserved family time.
A trip to the beach: nothing but the sun on your face, sand between your toes and a much-needed dose of relaxation, right?
Well, maybe...but the necessary military-style planning and never ending packing that precedes the day out can sometimes seem daunting. If you're bringing children or toddlers with you, this is only intensified and could add a considerable element of stress to what should be a fantastic day with your family. But fear not, as someone clever once said 'nothing great was ever achieved without determination' and what could be greater than a day frolicking by the sea?
So with that in mind, and to help you enjoy the beach with kids and make the process a wee bit less intimidating, here are some useful tips on how to keep the whole family happy on the beach for the day.
Go early. We are typically on the beach by 9:30. That way if the children melt and need a nap, we have the option of attempting to get them to sleep on the beach or if that fails, going home and feeling like we got a decent amount of time playing in the water and sand. Also, if you've got kids like mine they will be up with the birds especially when on holiday so you'll probably be climbing the walls by then..
Plan for hunger and thirst. A well-stocked cool box is a must. Both my boys get big water bottles packed with ice and a little water (since everything melts so quickly). The cool box is filled with sliced up oranges, whole apples, cheese, grapes, sandwiches etc . Speaking from personal experience, I can't overstate the importance of taking an extra 20 minutes before you leave the house to prepare as many snacks for the day as you can. My boys declare their desperate hunger as soon as we've dumped our bags on the sand, and proceed to hound me for food as though they hadn't eaten in days! Planning the day's menu, or at least a good chunk of it, can save you lots of money (and grief..) and the pennies you save could buy them a lovely Cornish ice cream in the afternoon (if they've been good..)
Don't forget the obvious. Camping chairs for everyone, if you have the space, make life much easier when it comes to eating without chomping on mouthfuls of sand and are easier on the knees/back, big towels, lots of sunscreen, a beach umbrella, goggles, hats, sunglasses.
Have a variety of things to play with. For toys, we have the traditional spades, shovels, both timeless classics for the kids (and Dads) and water guns, balls, rubber rings and a frisbee but we also bring surfboards and bodyboards. The spades are GREAT for digging holes to bury the kids legs as well as for making great sand castles and cars/boats depending on how energetic I'm feeling! I have found that investing in shorty wetsuits (the ones with short sleeves) is well worth it if you can. It means that the little ones can run in and out of the water to their heart's content without getting chilly, and saves having to dry and warm them up every 10 minutes only for them to run straight back in the sea again! A wetsuit can seem like a lot of money to lay out, but if looked after they last a long time and make the day more enjoyable for everyone. Remember to try to rinse them in fresh water at the end of each day's use, to prolong their life and keep them smelling fresh. Many beaches offer activities to keep older kids entertained and fit, such as surf lessons, and SUP (Stand Up Paddle) boarding which will tear them away from their iPad or phone, get them buzzing and wear them out at the same time.
Approach the day with energy. Taking children to the beach isn't always a peaceful, relaxing experience but that doesn't mean it won't be enjoyable. If you realise from the beginning that you might not be getting through any chapters of your current novel that day, and instead enjoy playing, being silly and spending valuable time with your loved ones it will be a day to remember.
To book beautiful family accommodation just a stone's throw from the beach contact Emily and her team at Cornish Holiday Cottages.
Right on the beach: Rose Cottages 1,2 & 3, sleeping 13 in total and Chy an Dour sleeping 4, all just a few yards from Durgan beach on the Helford River.
Tregullow and Arvor, both sleeping 4 in each property. Just a short stroll down a field and you can delight in golden sands of –Maenporth beach.
Pedn Billy Boathouse has its own private beach on the –Helford River and is also just a short walk from The Ferry Boat inn. What's not to love?!