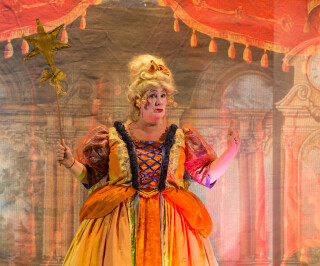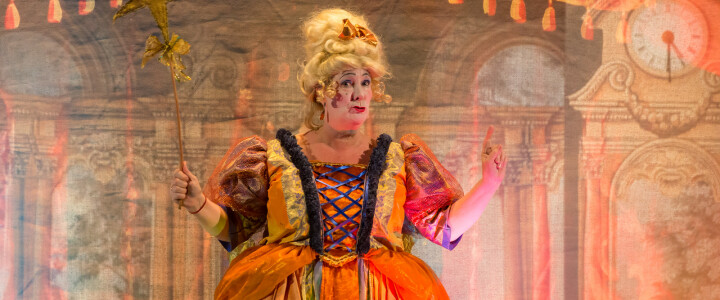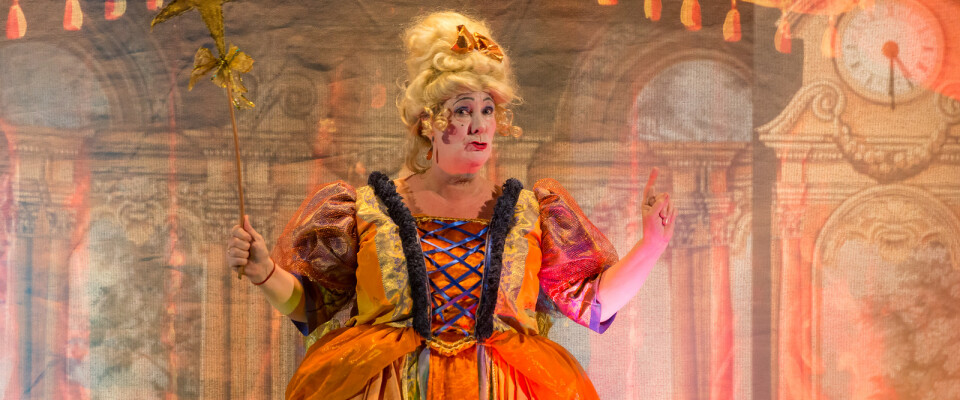 Reviews: Miracle Theatre Panto, Cinderella
15 February 2017
A classic story told in a unique way with the magical touch for which Miracle is renowned.
Now I'm not one for Pantos (and Mr Fal River certainly isn't) but when our little girl was desperate to see Cinderella with her best friend we reluctantly gave in. I cannot believe what a fantastic time we all had, it has completely changed my view on the whole Panto idea.
It was so funny and the kids loved it! On arrival at the Princess Pavilion we got the kids some sweeties, sold by the Miracle crew in traditional stripy paper bags. We were taken to our seats and were very lucky to enjoy the Royal Box as part of Fal River sponsorship and we had it all to ourselves! We were very involved throughout the performance, hiding Prince Fairly Charming and Cinderella's glass slipper!
There was a lot of interaction and we loved seeing the girls chiming "he's behind you!" "Oh, yes he is!" and helping the Fairy Godmother get Cinderella to the ball by closing their eyes and saying "I wish, I wish, I wish". They also peeled oranges and threw them at the stage to help kill off the wicked stepmother!
The best characters for us were the Ugly Sisters, Euthanasia and Anaesthesia, their innuendo was hilarious! The favourite for the girls was Rat, of course! Designed so that the audience had access to a simultaneous backstage version of the play, it was quirky, fun and laugh-out-loud funny.
In short, Miracle Theatre didn't disappoint. It was the perfect combination of drama and comedy and the Miracle team didn't miss a beat. A classic story told in a unique way with the magical touch for which Miracle is renowned.
As a special valentines gift for this week Miracle have launched their YouTube Channel this week.
They've been busy uploading a whole host of Cinderella snippets for you to enjoy alongside the full-length film of the show.
Simply click here and settle down to watch the magical musical madness on your screen.
Pspt! Do remember to subscribe to the Miracle Theatre YouTube channel to make sure you are first see new stuff & please do tell your friends (especially if they missed the show!) - let's spread the love this February!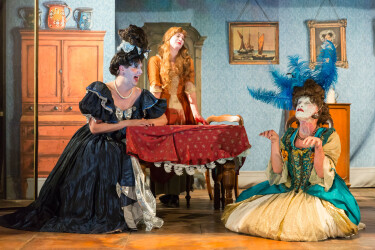 Following the Panto, our New Year's Resolution is to watch more live performances and we're particularly excited about the upcoming The Third Policeman.
This summer Miracle ventures into a world somewhere between Alice in Wonderland and the Marx Brothers where eccentric policemen fall in love with bicycles and you can visit eternity via a rickety lift, hidden beside a lane in the heart of rural Ireland.
Audiences of all ages can enjoy the full 'open air theatre experience', by bringing along cushions and blankets along with a well- stocked picnic - for a memorable night of theatre performed under the stars!
"Wild, fantastic, magnificently comic." Graham Greene, on The Third Policeman
To find out more about the performance dates for The Third Policeman visit www.miracletheatre.co.uk