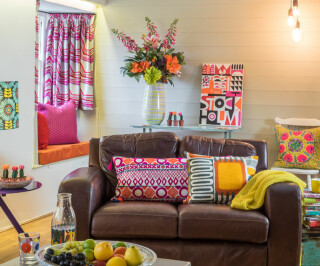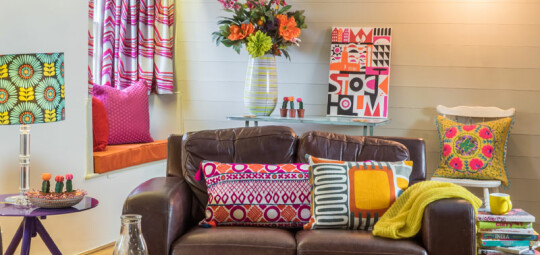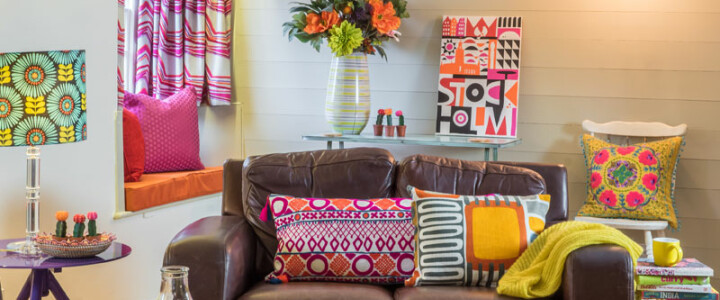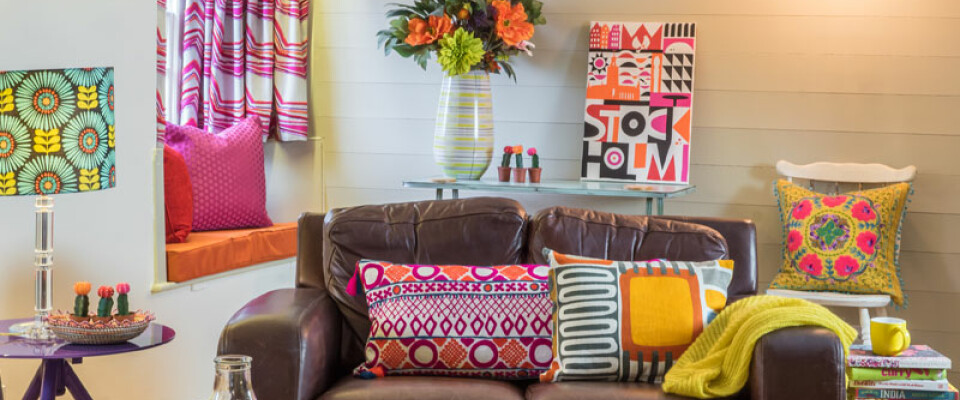 Deal of the Month: Bosinver Farm Holiday Cottages
1 April 2017
Fal River Favourites Bosinver Farm Cottages have been shortlisted for the VisitEngland Award for the best Family Friendly Accommodation in the country (winners to be announced on 24 April!) and to celebrate they are offering 1 night FREE on their remaining March, April and May stays!
The Place in a nutshell

It comes as no surprise to us that Bosinver Farm Cottages have been recognised by VisitEngland as one of the best providers of family friendly accommodation in the country. Laid out much like a small hamlet, Bosinver truly is a magical place. The luxury Cottages are set in 30 acres of peaceful farm and woodland in a sheltered valley near the coast. Children can play freely, couples and families can relax together and nature is truly on the doorstep. The facilities at Bosinver are outstanding, there is so much to do and explore, you could easily spend a week without venturing off site.


Interiors
The cosy, bohemian interiors at Bosinver Cottages really are a cut above the rest. If you're looking for something completely different from the blues and ivories of the coastal palette and New England style that has inspired so many Cornish interior designs in recent years, then you'll find vibrant inspiration in the new interiors of the cottages. Each cottage is furnished individually, from uplifting rooms full of rich vibrant colours and bold patterns to grown-up relaxed rooms, draped in opulent textiles and subtle colours, full of laid back country charm. With a mixture of high end modern design and the humble and handmade, Bosinver Cottages have captured the sense of homeliness and created the ultimate spaces to relax and enjoy your time together.


Food & Drink
When it comes to eating in or dining out, Bosinver Cottages have got you covered. The cottage kitchens are superbly furnished, and fully equipped with everything you need to whisk up a feast. What's more, Bosinver have a range of delicious handmade frozen dishes available to pre-order from reception. All the frozen meals on offer are created exclusively by local company Angels in the Kitchen. They use only the best locally sourced and seasonal produce in all their dishes. If you really fancy treating yourselves, Bosinver offer a private chef service; your favourite meal cooked and served in your own cottage… bliss. If you want to venture off site, there is an excellent selection of pubs and restaurants near to Bosinver. You'll find everything from sumptuous seafood restaurants to award-winning local vineyards.


The Deal

To celebrate their prestigious VisitEngland nomination for the Best Family Friendly Accommodation in the country, Bosinver are offering 1 night FREE on their remaining March, April and May stays! The offer applies to a minimum stay of 4 nights taken between 9th March and 31st May 2017.


Highlights

Outstanding and plentiful facilities
Interiors that ooze uniqueness and style
Extremely friendly hosts who go out of their way to welcome you
Fantastic on-site activities for children
Beautiful surroundings
Acres of space for kids and adults to explore
Dog Paradise
Insider Tip
Make sure you meet the farm animals! Join Farmer Dave on his daily ritual feeding the animals and collecting eggs!

Find out more about Bosinver Farm Cottages and book this very special offer