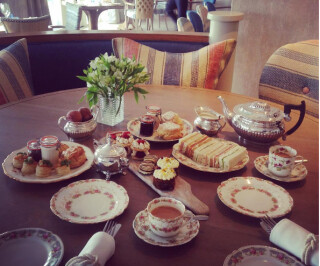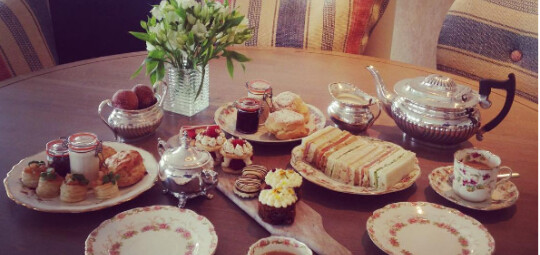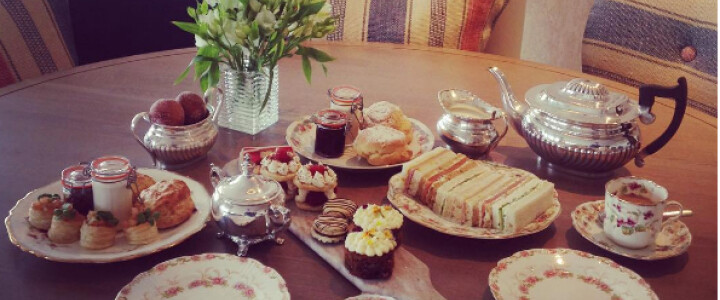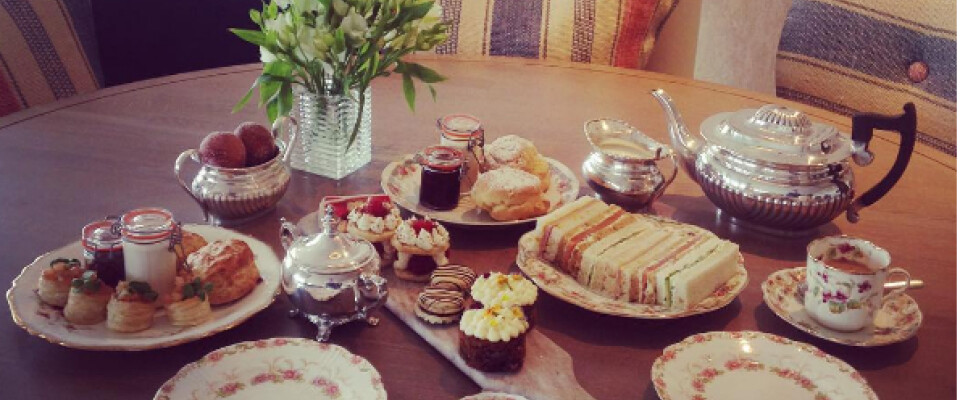 Review: The Idle Rocks Afternoon Tea
2 May 2017
This month we're reviewing the magnificent Idle Rocks in St Mawes, where we were lucky enough to relax and enjoy a sumptuous afternoon tea whilst soaking up the spectacular sea views.
First Impressions…


The Idle Rocks is a tranquil haven, with beautiful interiors, oozing with style and charm throughout. From the moment we stepped in we enjoyed fabulous hospitality, the staff were welcoming and very attentive, without being overbearing. The spacious restaurant has floor to ceiling glass windows stretching the entire ground floor offering spectacular open views out to Falmouth Bay. The luxuriously comfortable surroundings made for the perfect place to sit back, unwind and watch the world go by, whilst enjoying the outstanding food.

The Afternoon Tea…


The afternoon tea was decadent and delicious. The Idle Rocks have remained faithful to the classic combination of finger sandwiches, scones and sweet treats, with welcome savoury additions including cheese scones and vol au vents. The afternoon tea is masterfully bought together by Head Chef Guy Owen using the very best locally sourced ingredients. Each course arrives as a beautifully presented piece of art served on fine vintage crockery. Of particular note is the service style, whereby The Idle Rocks serve the tea/champagne first, then the savoury and then the sweet. This allowed us to enjoy the experience at a leisurely pace, spending all afternoon sat back watching the world go by. The centerpiece of afternoon tea is of course, the drink itself. The Idle Rocks serve Tregothnan loose leaf tea- grown in Cornwall, and the perfect complement the exquisite food.
The Afternoon Tea Menu

Finger Sandwiches: cucumber and cream cheese; ham and mustard; smoked salmon and creme fraîche
Savouries: cottage cheese, tomato and basil vol-au-vent;vintage cheddar cheese scone with cream cheese and onion chutney
Sweets: scone, strawberry jam and clotted cream; carrot cake; macaroon; raspberry shortbread and battenberg

Best bits…

Good-old-fashioned hospitality - passionate, knowledgeable and attentive staff.

Luxuriously comfortable home-from-home feel.

Outstanding food, beautifully presented

Stylish interiors, paired with stunning open views out to sea.


Need to know tip...


The Idle Rocks Hotel has been voted in the top 50 Best Beach Hotels In Europe by the Sunday Times, we would highly recommend booking a room and making a night of it, we certainly didn't want to leave!


Find out more about The Idle Rocks Afternoon Tea