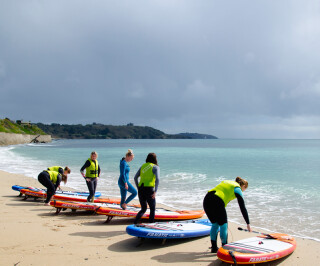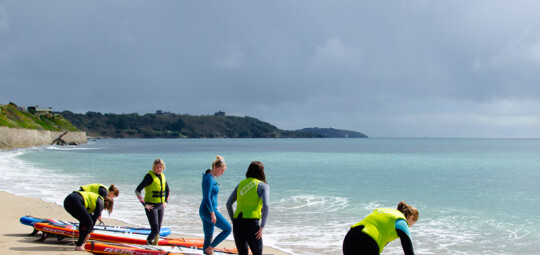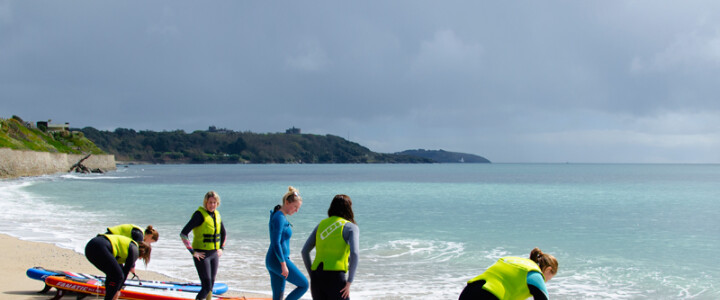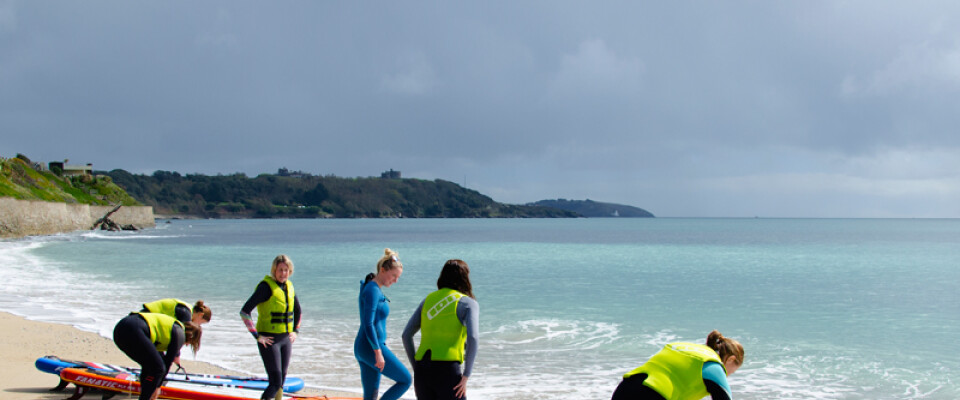 Top Things To Do in May
3 May 2017
Now that spring is in full swing there's certainly no shortage of things to do in the Fal River area. Cornwall is stepping into summer and the Fal River Festival is just around the corner. We've rounded up the top ten events that we think you need to know about in May.
Roseland Festival
22 Apr - 6 May
From talks and walks, to song, film and theatre. This rather odd little festival has something for all ages and interests. The Roseland Festival is well known for it's quirky and eclectic mix of cultural happenings that take place across the famous Cornish peninsula each spring.
Find out more about Roseland Festival 2017


National Maritime Museum Cornwall

Awesome Adventurers
1 — 31 May
Inspired by the heroic voyages of exploration by ships such as Captain Bligh's HMS Bounty, join the crew of HMS Adventure in the PlayZone to explore the Pacific Islands. Plus craft-making and a treasure trail.


Princess Pavilion

Baka Beyond
12 May
Musicians from 6 countries in the Celtic fringes of Europe and the West coast of Africa join together to play the most original live world fusion sound around. After more than 2 decades of mixing African and Celtic music in equal measure, Baka Beyond have become one of the finest danceable bands around, creating the sound of the global village. The band take their influences from the baka pygmies of Cameroon, Celtic song and all types of dance music. Everyone attending a Baka Beyond performance is guaranteed to have a deep, immersive experience and invariably leave with a huge smile!


Philleigh Way Cookery School

A Step by Step Guide to Fish Cookery
17 May
On this creative one day fish course, fishmonger Annie Sibbert and head chef George Pascoe will take you through the skills and techniques necessary to become a proficient fish cook. A step by step guide to fish cookery incorporating fish selection, filleting techniques (round and flat fish) and a variety of beautiful simple dishes that you can take away and recreate at home
Swamp Circus

The Pirate Queen
Fri 26 May
Swamp Circus and Kemeneth invite you to The Pirate Queen production at beautiful Penryn Port on one evening only! Entry free, donations welcome.
The evening will include live opera on our sailing ship, music from the brilliant and bouncy local band The Roustabouts, acrobatics, dance and trapeze artists telling the tales inspired by Penryn's ancient port and its pirate past. There will also be world food and drink available from many stalls. as well as information available about Kemeneth. It will be a taste of what is to come on October 14th!

Find out more...


Falmouth Street Food and Craft Ales Festival
26 - 29 May
Follow the aromas down to Events Square and you'll find the best of Cornwall's street food producers cooking up mouth watering dishes from around the world that will have your belly bursting with flavour. Wash it all down with some thirst quenching Cornish craft ale served by the master crafter himself. You'll find a whole host of them ready to serve you from their pop up bar on the square.
This is a FREE event with undercover seating, live music, food and barrels of craft ale, so you can eat, drink, shop and dance all weekend regardless of the weather! What better way to start your bank holiday weekend and the Fal River Festival.

Find out more...


Surya Yoga Camp
26 — 31 May
A 4-day festival of yoga, meditation and movement, with 5 nights of eco-camping in a beautiful eco farm. Chyan encourages awareness of sustainability with solar showers, wood burning sauna and composting loos. There is a small wildlife reserve, a stream and woodland area, a fire circle and simple vegetarian cafe. There is a full timetable of classes including many yoga traditions and extensive programme of children's workshops.


WeSUP Tour de Fal - 3hour hr Secret Beach Tour,
28 May
Explore Falmouth's sublime coastline on a Stand Up Paddleboard. Glide above the stunning natural reef which is teeming with plant and marine life, discover our beautiful secret beaches, explore the caves and if you are really lucky, spot a dolphin or grey seal!

Find out more...


Trebah Live Music Festival
26 - 29 May
A week of spectacular live music set in the sub-tropical paradise of Trebah Garden. Trebah Garden's vibrant programme includes The Fisherman's Friends, The Suitcase Singers, the Grace Notes, The Falmouth Gospel Choir and more.

Find out more...


Tresanton Chapel

Home and Away with The Story Republic
30 May

An Evening of Stories, Song and Poetry written by and inspired by the Cornish poet Charles Causley.
Home and Away is a delightful evening of stories, songs and poetry shared by the much-loved Story Republicans and a selection of contemporary writers, featured in the celebratory publication A Space to Write. As part of the Causley 100 season, we will be bringing to life, through song, spoken word and performance, stories and poems old and new, inspired by and from the Charles Causley collection. The Tresanton Hotel are offering a special pre-performance supper from 6pm. Two courses and a drink for £25. Pre-booking essential so please contact the hotel directly on 01326 270055

Find out more...