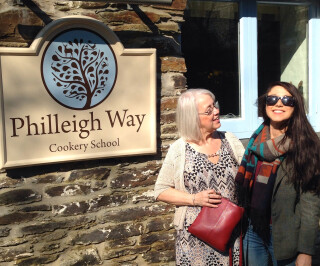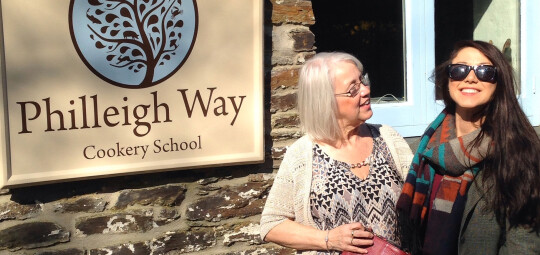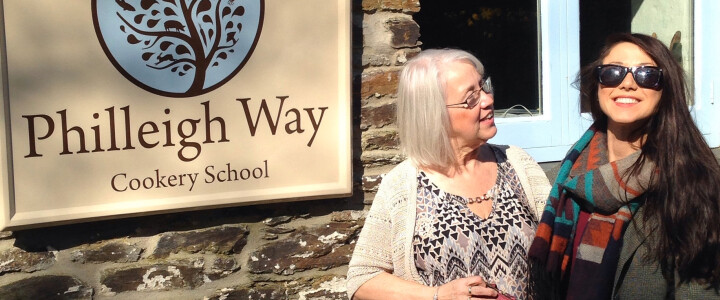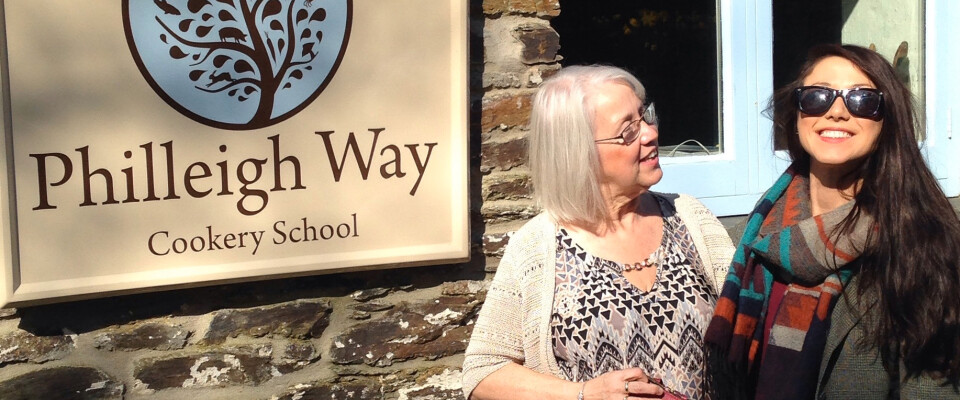 Review: Philleigh Way Cookery School
6 May 2017
Mum and I have have a shared passion for cooking, and so it was hard to imagine a better birthday treat than a trip to Philleigh Way Cookery School. A place I had heard so much about, but was yet to experience myself, here is how we got on...
First Impressions…

Deep in the heart of the Roseland, just a short drive from the King Harry Ferry lies Court Farm, surrounded by woodland and wild roaming pheasants. We were met by our lovely host for the day George Pascoe, and welcomed into the horse stable turned state of the art cookery school. The table was laid with delicious, fresh out of the oven pastries and coffee. The beautiful farmhouse kitchen feels more like you've been invited into a home as a pose to a classroom, we felt immediately at ease and it wasn't long before we were talking away with the rest of the days students. Chef George and his wonderful assistant Patti spoke of the inspiration behind the cookery school; recipes handed down over the generations, delicious home-grown local produce and vast experience working in some of the world's leading kitchens. We couldn't wait to roll up our sleeves, don our aprons and get started on the day's cooking masterclass!

What we made...
We'd signed up for the Vegetarian Cookery Course (although quite honestly i'd happily try them all).
The day's recipes included some notoriously tricky dishes however Chef George was confident we'd dispel the myths, and each walk away with a souffle success and more under our belt. And he wasn't wrong, here's what we made;

Beetroot Tarte Tatin
Herb roulade, rocket, yoghurt and sun dried tomatoes
Cornish cheese and kale linguine
Twice baked souffle with cheddar and spinach
Best bits...
Delicious and inspired meals
Head Chef George Pascoe's creativity, knowledge and enthusiasm
Beautiful and state of the art surroundings
The sheer volume of what we learnt
The mid-morning Prosecco break
George's wonderful assistant Patti who measured out, cleared and washed away all of the dishes allowing the the day to run smoothly and ensuring we were able to fit in as much content as possible.



Need to know tip...

Philleigh way Cookery School also host Woodfired Sessions – a series of alfresco dining experiences inspired by traditional cooking methods and communal eating. These evenings tend to sell out fast so book early to avoid disappointment.


Find out more about Philleigh Way Cookery School…