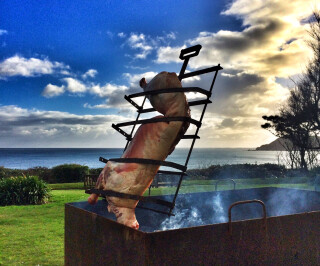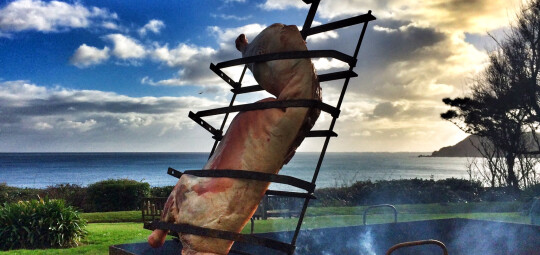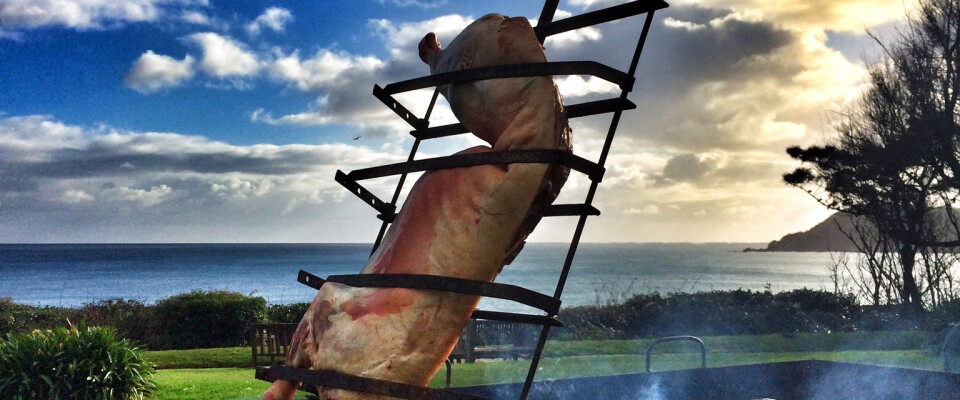 Guest Blog : Philleigh Way Cookery School
12 May 2017
Banish burnt bangers on your barbecue this summer! Whether you wish to gain more confidence cooking on your own gas or charcoal barbecue or, you're looking to become a full-blown Argentine asador, Philleigh Way Cookery School has a course for you.
Taking inspiration from Philleigh Way's hugely popular Woodfired Sessions, the Argentinian Asado course teaches students all they need to know about cooking meat the Argentinian way. Tutor David Deadman of Sizzle Grills, a teacher by profession, spent fifteen years in Argentina lighting fires and grilling beef from the Glaciers of Tierra del Fuego to the Northern Peak of the Andes. During this time he developed a passion for the Asado style of cooking, learning the skills and techniques necessary to become a full-blown asador.
David will guide students through all aspects of cooking over fire including the correct principles of fire building, management, temperature control, charcoal making and the best cuts of meat to use. The antithesis of North Amercian BBQ, asado is all about letting the flavour of the meat speak for itself. No spices, rubs or marinades are added before the meat is touched by the heat of the fire. Very slow cooking over hardwood embers creates the most smokey, succulent and flavoursome meat you will ever taste.
Unique equipment (made by David) is used during the day, the same as you would see on the Pampas used by the Gauchos after a long day herding cattle. Students will get hands on learning how to grill with flame and heat on a Parrilla, using a horno de barro wood oven and slow grilling whole lamb or sides of beef using an Asador Criolla spit. Resident Philleigh Way chef George Pascoe will also be on-hand teaching students how to prepare empanadas (a mini version of our own Cornish pasty!), salsas and vegetables to accompany the meat.
Whether you are an absolute beginner or a well-seasoned griller, you're sure to enjoy your day with David and go away equipped to broaden your skills and start cooking in the great outdoors.
David Deadman says of the course; "This day is all about fire and meat and the hunger that inspires us to improvise and innovate. If there is wood or charcoal to burn and local ingredients at hand, we can find a way of making something delicious".
If tackling large joints of meat over open fire sounds a bit daunting, why not check out Philleigh Way's popular range of Weber barbecue courses? With cookery courses targeting grill enthusiasts of all abilities you'll be amazed at what you can create.
If you want to conquer the basics then the Barbecue Classics course is perfect for you. Providing an in-depth tuition in a friendly and relaxed atmosphere this course will inspire confidence expanding your barbecue repertoire. Running over two and half hours the course includes a menu of barbecued chicken marinated in lemon, garlic and oyster sauce, and grilled chuck steak cheese burgers.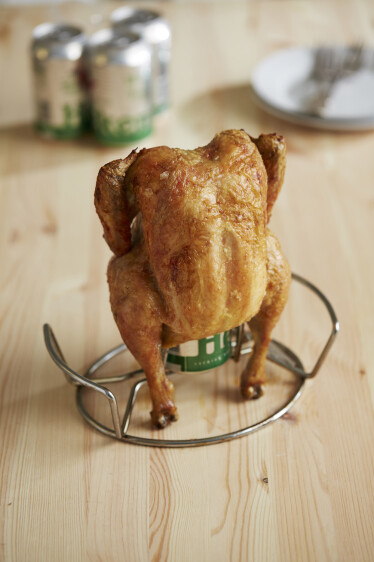 Those looking to extend their barbecuing ability from sausages and burgers can take part in the Weber Essentials course, which provides an in-depth introduction to the Weber way of cooking. Here participants will be taught everything from lighting the barbecue, to mastering Weber's legendary lid on technique as they prepare a delicious menu including sage and mushroom risotto, smoked pork loin & cracking, grilled broccoli with chilli & garlic, and chocolate molten puddings.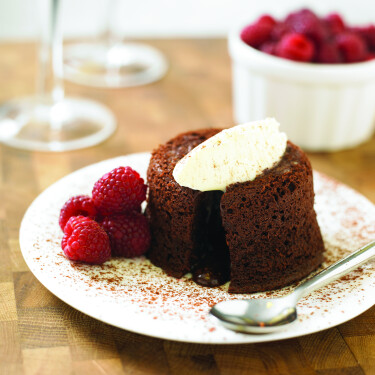 If you're looking to explore a whole new kettle of fish, then try Weber's Seafood Essentials course. Here participants will learn how to grill, bake and smoke a variety of seafood on the barbecue during the four-hour course. Seafood Essentials is perfect for barbecuers of all abilities and uses a variety of locally sourced ingredients from mussels to salmon to create dishes such as fish tacos, smoked garlic and white wine mussels, and even a pineapple upside down cake.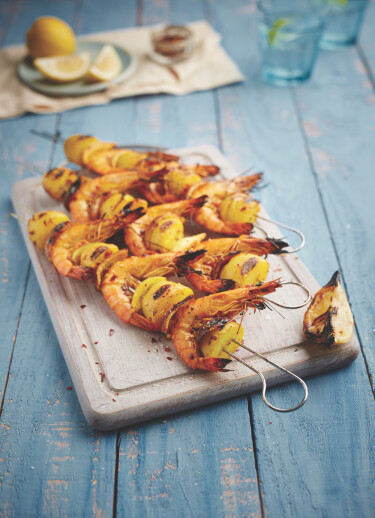 Finally, the American Barbecue course teaches grillers how to conquer the increasingly popular demand for smokehouse cuisine. Over the four-hour masterclass, grillers will learn how to get to grips with techniques such as hot smoking as they prepare an array of different meats from a rack of ribs to low 'n' slow smoked beef brisket on the Weber® Smokey Mountain Cooker™.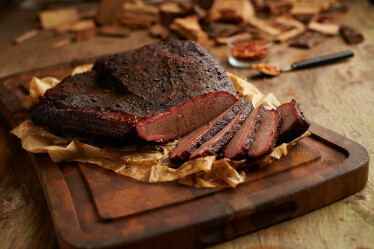 Throughout the course participants will be able to enjoy the fruits or foods of their labour as they prepare and tuck into a menu of mac 'n' cheese with truffle oil, homemade hickory smoked BBQ sauce, and bourbon and smoked bacon chocolate brownies.



Book your Philleigh Way Asado or Weber barbecue course online at www.philleighway.co.uk or, call on 01872 580 893 for more information.
Private course dates can be arranged for groups.