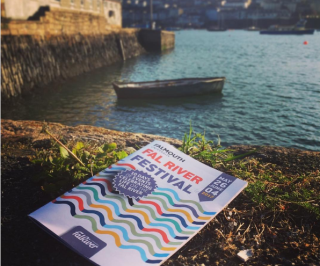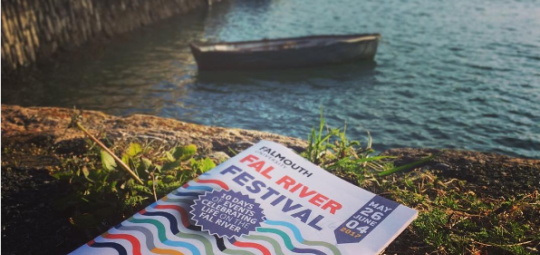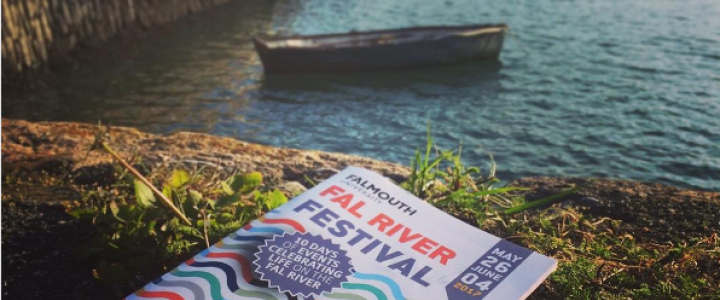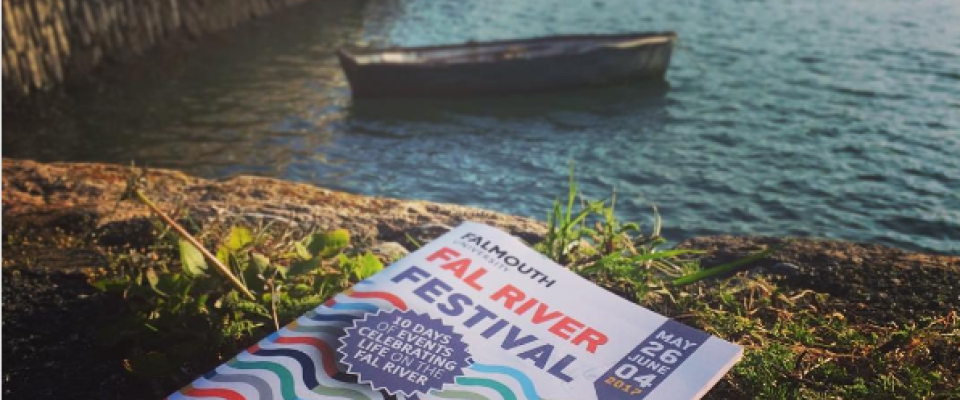 Fal River Festival Top Picks!
17 May 2017
This years festival promises to be BIGGER than ever with more than 150 events taking place over the 10 days. Check out our essential guide to the very best events happening in, on and around the river, and start planning your Fal River Festival 2017.
Our programme is packed with festivities suitable for all ages and interests to enjoy. To make sure you get a flavour of the Festival, we've set out the following festival itinerary to help you navigate around the very best events.
There's so much more to discover, so make sure you check out the FULL programme here.
FREE copies of the programme can also be found in shops and venues all over the Fal River.


Friday 26 May

Sponsored by Skinners Brewery

9am
WESUP Open Day
FALMOUTH
Head to Gylly Beach and join WeSUP for a day of super exciting paddle boarding activities for all ages and abilities. Make the most of the 25% discount on all pre-booked SUP activities for this day only!
BOOK NOW

10am-3pm
Carving of St Piran Live
MABE
Go and see sculptors David Paton and Stéphane Rouget carve a huge sculpture of Saint Piran in local Cornish granite. Watch St Piran take shape throughout the festival.
Find out more...

6pm
The Pirate Queen
PENRYN
Join Swamp Circus, and Penryn Kemeneth 2017 for live opera on board a sailing ship, music from the brilliant and bouncy local band The Roustabouts, acrobatics, dance and trapeze artists telling the tales inspired by Penryn's ancient port and it's pirate past.
Find out more...

7.30pm
Fal River Festival Opening Night
FALMOUTH
Follow Betty Stoggs and Beer Fleet procession to Events Square for the grand opening of 2017 Falmouth University Fal River Festival with free live music from Motown Pirates late into the night.
Find out more...




Saturday 27 May


Sponsored by Truro and Penwith College

9am
Page Turner Exhibition
TRURO
Art and design students from Truro College present their 12th annual showcase of work. A range of works and disciplines are on show from painting, photography and print to design, jewellery and textiles.
Find out more...

10.30am
The Big Fal River Litter Pick
TRURO
Come along and help clean up the river banks and surrounding areas of litter.
Find out more...

11am - 3pm
Falmouth Marine School Open Day
FALMOUTH
Head over to the Falmouth Marine School Open Day for a fun day out for all the family. Feed the piranhas, service and engine, build a boat and meet the sharks! Make sure you enter their competition to be in with a chance of winning a boat and other great prizes.
Find out more...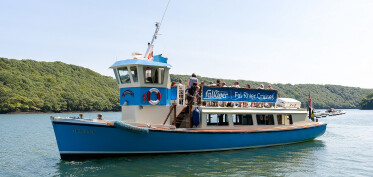 Sunday 28 May


Sponsored by CSA Architects

8am & 3pm
WESUP Tour de Fal
FALMOUTH
Explore Falmouth's sublime coastline on a Stand Up Paddleboard. Glide above the stunning natural reef which is teeming with plant and marine life, discover our beautiful secret beaches, explore the caves and if you are really lucky, spot a dolphin or grey seal!
BOOK NOW

10am
Flushing Arts Week BEGINS
FLUSHING
There's a feast of creative events happening in Flushing from 28 May - 3 June thanks to Flushing Arts. Don't miss the Arts & Craft Exhibition which showcases a range of affordable art by a plethora of local artists.
Find out more...

11am-4pm
Snorkel Safari
FALMOUTH
Experience the beauty of Cornish seas on a guided snorkel safari with Cornish Diving Centre.
BOOK NOW


12pm-5.30pm
ParkLive
FALMOUTH
ParkLive 2017 is a series of 6 unique, acoustic, daytime, live-music and performance events from inside Kimberley Park.
Find out more...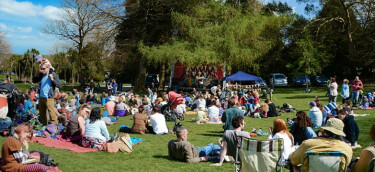 Monday 29 May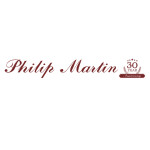 Sponsored by Phillip Martin

10am
Foraging Course with Tasters
ST MAWES
Join award winning author, forager and wild food guide Rachel Lambert on a leisurely walk, learning all about the edible hedgerow and coastline.
BOOK NOW

3.30pm
Yskynna on the Quay
ST MAWES
Shanties, song and performance poetry accompany a harbourside, high-roped hiatus of vertical dance.
Find out more...

4pm
Jazz on the Quay
ST MAWES
Head over to St Mawes on Bank Holiday Monday for some toe-tapping good times... Jazz on the Quay is back!
Find out more...


10am - 5pm
Falmouth Street Food and Craft Ales FINAL day
FALMOUTH
Follow the aromas down to Events Sq from Fri 26 - Mon 29 May and you'll find the best of Cornwall's street food producers and thirst quenching Cornish craft ale at Falmouth Street food and Craft Ale Festival.
Find out more...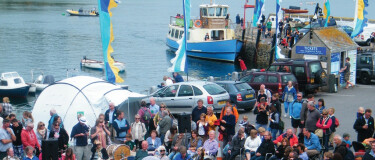 Tuesday 30 May


Sponsored by Prima Bakeries

9am
Surya Yoga Camp
HALVASSO
4-day festival of yoga, meditation and movement, with 5 nights of eco-camping in a beautiful place.
BOOK NOW

2pm
Flushing History Trail
FLUSHING
Join Flushing Arts for a walk around the village and discover some of the history of the people, buildings and events during the Packet Ship era 1688 – 1850.
BOOK NOW
7.30 - 9pm
Home and Away with the Story Republicans
ST MAWES
An Evening of Stories, Song and Poetry written by and inspired by the Cornish poet Charles Causley.
BOOK NOW

9.45pm
Film on the Ferry :: Thunderball
The King Harry Ferry is transformed into a floating cinema and brings you the James Bond classic: Thunderball.
BOOK NOW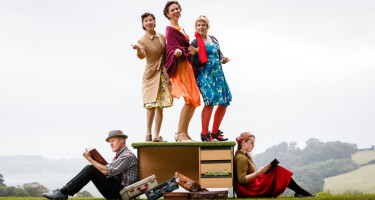 Wednesday 31 May


Sponsored by Harding and Wakefield

10am
Kids Survival Challenge
FEOCK
Spend the day learning how to survive in the wild! Work as a team to navigate the river, build shelters, learn how to use bushcraft tools, light a fire, and much more!
BOOK NOW

3pm
The Fisher Knight's Tale
FALMOUTH
Meet Laura, the Fisher-Knight! She is brave, she is bold, and she is armed with a fishing rod!
Don't miss this spellbinding adventure tale followed by a pop-book craft workshop by Wild Toy Theatre at Poly Falmouth
BOOK NOW

7pm
WESUP Sunset Yoga Sessions
FALMOUTH
Join these beginner Stand Up Paddleboard Yoga sessions and test your strength and balance at sea!
BOOK NOW

7.30pm
Kernow King on the King Harry Ferry
FEOCK
Join us for a night of laughs as KK transforms the King Harry Ferry into a unique floating stage for one unmissable night to perform his Greatest Hits!
BOOK NOW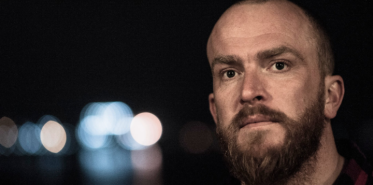 Thursday 1 Jun


Sponsored by King Harry Ferry

9am
Cornwall Circus Camp begins
HALVASSO
Dare to try trapeze or high wire? learn how to juggle? Test your skills on a unicycle perhaps? Then join Swamp Circus from 1st - 4th June
BOOK NOW


11am
Wild Singing Workshop at Trebah Gardens
CONSTANTINE
Sing your heart out in the sub-tropical Trebah Garden on Thurs 1 Jun! Workshops for grownups and families of all abilities, including beginners.
BOOK NOW


CLASH! At Pendennis Castle
FALMOUTH
Experience this all-action contest as knights on horseback battle it out in a test of strength and skill. In this adrenaline-fuelled combat only one team will triumph.
Find out more...

9.45pm
Film on the Ferry :: Sully
FEOCK
The King Harry Ferry is transformed into a floating cinema and brings you the 2017 Oscar nominated film Sully

Friday 2 June


Sponsored by Cornwall Area of Outstanding Natural Beauty

11am
Fal River Creek Clean
FEOCK
Join the fun and help Canoe Cornwall and the Outdoor Education Department at Truro and Penwith College clean up the Fal River by canoe.

11.30am
Awesome Adventurers Playone
FALMOUTH
Set sail for the National Maritime Museum Cornwall and join the crew of HMS Adventure in the PlayZone to explore the Pacific Islands. Includes craft-making and a treasure trail.
Find out more...

3pm & 5pm
Bligh Spirit
FALMOUTH
A series of aerial acrobatic dance displays off the Lookout Tower at National Maritime Museum Cornwall on Fri 2 & Sat 3 June. These magnificent FREE performances by Yskynna-AA accompanied by a choir of over 60 strong will celebrate the extraordinary life of Sea Captain William Bligh.
Find out more...

8.30pm
Stargazing at Penperth Farm
ST JUST ON ROSELAND
Come and marvel at wonders of the night sky using professional telescopes with the Kernow Astronomers down at Penperth Farm on the Roseland.



Saturday 3 June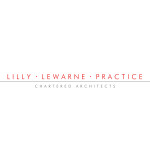 Sponsored by Lilly Lewarne Practice

9am
Free Drop-in Fishing
FALMOUTH
Experience a taste of sea fishing from the beautiful Falmouth coastline with Cornwall Fishing Adventures.
Find out more...

9am
Fal River Festival Nordic Walking
FEOCK / ST ANTHONY HEAD
Try Nordic Walking at Fal River Festival 2017! This guided walk with Walk Kernow Nordic Walking takes in the spectacular scenery of the Roseland Peninsula, some of Cornwall's most beautiful boat trips. Limited availability so book soon to avoid disappointment.
BOOK NOW

3pm & 5pm
Bligh Spirit
FALMOUTH
A series of aerial acrobatic dance displays off the Lookout Tower at National Maritime Museum Cornwall on Fri 2 & Sat 3 June. These magnificent FREE performances by Yskynna-AA accompanied by a choir of over 60 strong will celebrate the extraordinary life of Sea Captain William Bligh.
Find out more...

7.30pm
An Evening of Sea Shanties at The Pandora
RESTRONGUET
Join two of the Fal River's greatest shanty groups Du Hag Owr & Rum and Shrub at The Pandora's spectacular setting on the edge of Restronguet Creek for a wonderful evening of Sea Shanties.
Find out more...



Sunday 4 June


Sponsored by Enterprise Boats

10.30am
Find the Time at National Trust Trelissick
FEOCK
National Trust Trelissick is shedding light on its history, with a sequence of exhibitions in the house. Find the time is the story of Trelissick told through sixteen beautiful craft objects, each inscribed with a piece of its history for visitors to see, handle and play with.
Find out more...

2.15pm
Castle to Castle Swim
FALMOUTH/ST MAWES
An iconic one mile open water sea swim in aid of RNLI starting at Pendennis Castle in Falmouth and finishing at St Mawes Castle on the Roseland Peninsula
Find out more...

12pm
Family Sunday Lunch and a movie at St Mawes Hotel
ST MAWES
Enjoy a delicious main course roast, seafood special or kids menu followed by a family movie in St Mawes Hotel's luxury Hidden Cinema.
Miss Peregrine's Home for Peculiar Children (12)
BOOK NOW