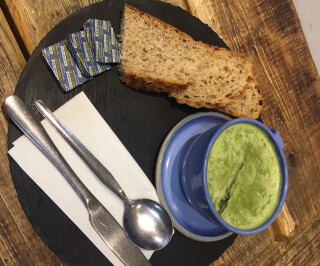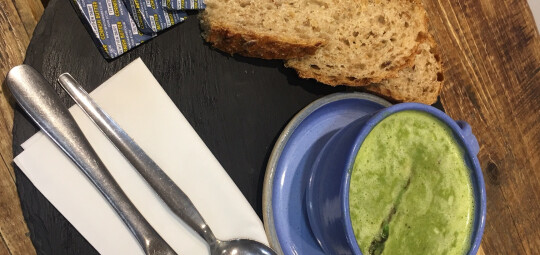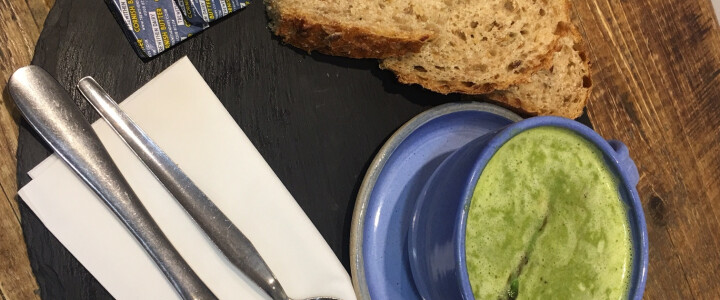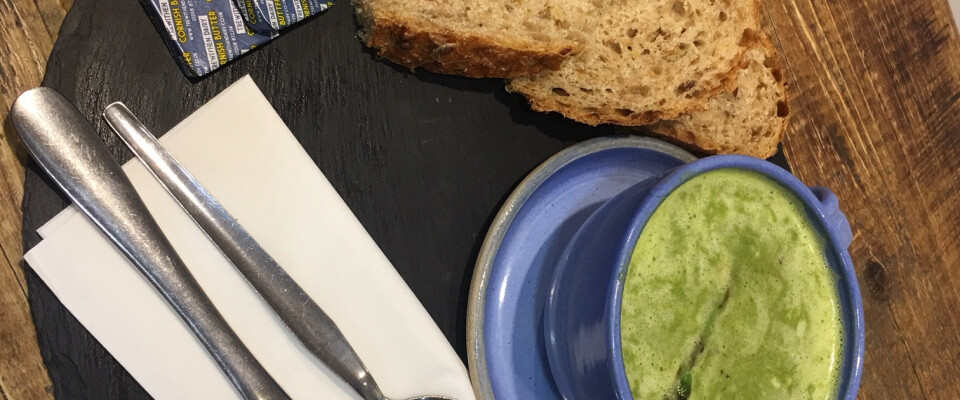 Guest Recipe: Cornish Asparagus Soup
1 June 2017
Try this super-green soup recipe from our friends at Picnic Cornwall, using a few simple ingredients including spinach and shallots.
Ingredients
A splash of Cornish coldpressed Rapeseed Oil
25g of Treleavens Cornish Butter
350g of asparagus spears, stalks chopped, woody ends discarded and tips reserved.
3 shallots finely sliced
2 crushed garlic cloves
2 large handfuls of spinach
1 litre of vegetable stock
Method
1. Heat the butter and oil in a large saucepan until foaming. Fry the asparagus tips for a few minutes to soften. Remove and set aside.
2. Add the shallots, asparagus stalks and garlic, and cook for 5-10 minutes until softened but still bright. Stir through the spinach, pour over the stock, bring to the boil, and then blitz with a hand blender.
3. Season generously and add hot water to loosen if needed. Ladle into bowls and scatter the asparagus tips over each. For s decedent Cornish addition stir through some Roddas Clotted Cream.
4. Serve with Da Bara Seeded Sourdough and lashings of Treleavens Butter.



Try this one at home, and next time your in Falmouth pop into Picnic Cornwall and let them know how you got on!

Picnic Cornwall is a small, independent coffee shop, deli and hamper service located in the heart of Falmouth. Their aim is to bring the finest seasonal food from the best Cornish producers, giving you a true taste of Cornwall. All of the food served on the ever-changing coffee shop menu, sold in the deli and included in their bespoke picnic hampers is sourced from producers here in Cornwall.