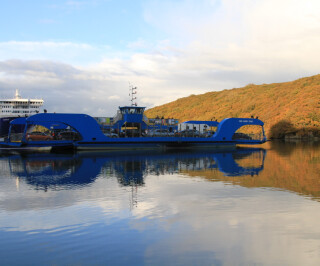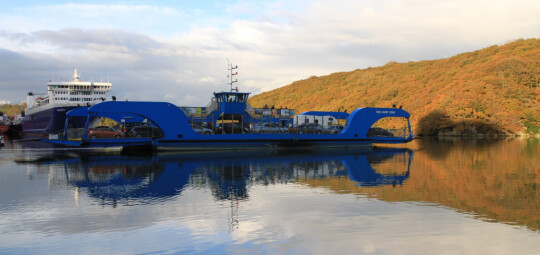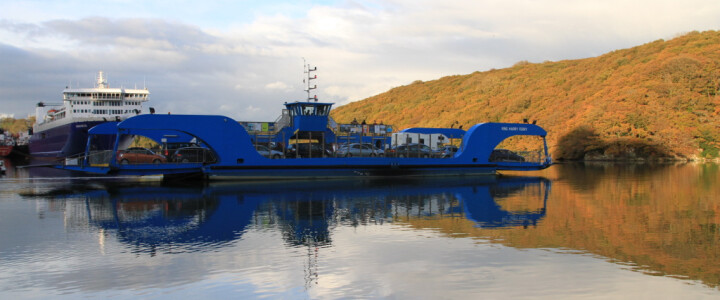 Guest Blog : A Trip up the Creeks of the Fal River
12 June 2017
Milly & Martha Self Catering Cottages share why they think getting out on the water is the best way to explore this beautiful and hidden part of Cornwall, and we couldn't agree more!
Further up the river from Falmouth are beautiful creeks and tributaries which are wonderful to explore. Whatever your craft, there is much to discover.


The river is lined most of the way by unique ancient oak woodland creating a peaceful and dramatic scene for the journey ahead;
Pass the King Harry Ferry and enjoy the clunk, clunk of the chains pulling it from one side to another. Then find the beach at Trelissick, where you can pull in and walk up the hill to the National Trust estate with its beautiful house and gardens and of course a cream tea at the café.
Moor up at Roundwood Quay and explore the Iron Age Fort, cunningly sited in a semi-concealed position guarding the confluence of the Fal and Truro Rivers. The site has never been excavated but the earthworks have never been clearer as the National Trust have worked hard logging out all the alien trees.
Look out for stags on the hillside up above the woods in the Tregothnan Estate, home to the first grown tea in England. In late August as you travel along the shores keep your eyes peeled and there are fabulous Kea plums to be scrumped, hanging over the water's edge, which make the most fabulous Cornish jam.
Pull into any one of the small shingle beaches along the riverside where you could make a fire and lay out your rug and enjoy the birdsong and gentle lapping of the water. You are likely to have the place to yourself.
Discover our secret fishing spot at the old brickworks on Ruan Creek. Catch mackerel, bass and if you are lucky even a guilt-head bream.
Park your canoe, rowing boat or sailing vessel at the top of Ruan Creak and head to the fabulous King's Head pub at Ruan Lanihorne. It is the perfect place to kick back and enjoy a Cornish ale and has great food too.
We have enjoyed these creeks under sail, motor and man power on our kayaks and stand up paddleboards. There is a way for everyone to get themselves on the water and leave the car behind for a day out with a difference that helps you to see this beautiful and hidden part of Cornwall.


Milly & Martha offer self catering cottage holidays in stunning locations all over Cornwall. Every guest receives their own bespoke holiday guide so you can be sure of what's going on during your stay, what might need booking in advance, the best restaurants for you, where to get a surf lesson and what outdoor/indoor theatre and concert tickets to buy.

Find your perfect Milly & Martha holiday cottage here...