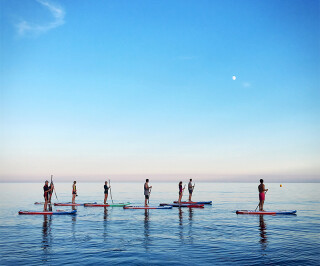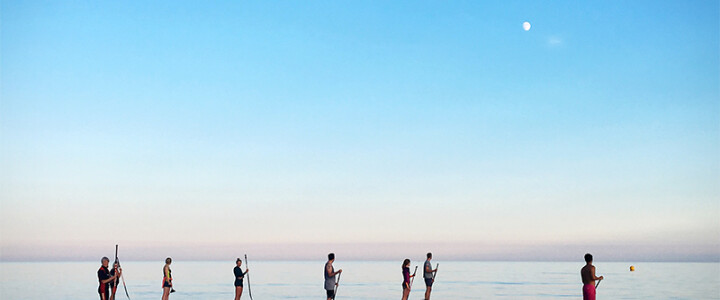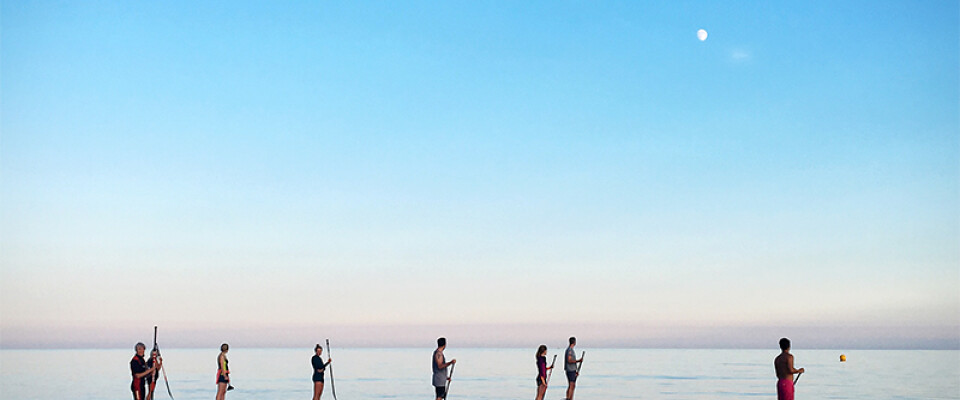 The Best On the Water Summer Activities
15 June 2017
There are so many different ways to take to the water and discover the hidden treasures of the Fal River...
From fishing, sailing and SUPing, to river cruises and hiring your own boat there's plenty of fun to be had on the Fal River! Here's a few of our top water based activities to whet your appetite for outdoor adventure this summer!
St Mawes Kayaks, Mini Cruises & Water Taxi
Discover St. Mawes & the Roseland under paddle power or book yourself in for one of the best RIB rides in the bay!
Hiring safe and stable sit-on kayaks is one of the easiest and fun ways to get afloat. You'll find expert advice on hand and everything you need for a good time.
If you want an added hit of adrenaline, why not take a fast ride out into the bay. Head up the Fal River aboard the 8-passenger RIB Paramour- you'll see the area at its best and enjoy the exhilarating experience of a fast RIB.
Top tip: Grab a Fal Mussel Card and get 10% off all prices!
Find out more...





Loe Beach Watersports
The Watersports Centre at Loe Beach is situated on a private beach in a stunning location.
The tranquil clear waters, combined with the picturesque surroundings and great activities, will make your experience a memorable one.
Activities on offer include dinghy sailing, windsurfing, kayaking and power boating.
Loe Beach Watersports Centre can cater for the complete novice through to the more experienced water user and have both tuition and hire facilities available under the guidance of a team of highly qualified and experienced instructors.
These self-drive cabin boats can be hired for an hour, half a day or a full day so you can explore the creeks and waterways at your own pace. You don't need any experience and it's safe family fun.
Where will you head for... the serene green river banks, the historic castles overlooking the bay, one of the plethora of waterside pubs or just sit back and relax on the beautiful waters?
Find out more...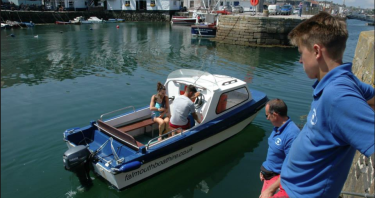 Cornwall Fishing Adventures
Want to learn how to fish but don't know where to begin? Then let Cornwall Fishing Adventures be your guide.
Local boys Justin and Tony have been friends for many years, and are quite possibly the most dedicated and avid fishermen in Cornwall.
During your 3 hour guided session you'll explore some of Cornwall's most stunning scenery whilst learning when, where and how to fish. Cornwall Fishing Adventures provide all the bait a tackle, and with a bit of luck, the session will end with cooking up the catch of the day!

Mylor Sailing School
The Fal River boasts world-class sailing waters so why not cast off the bow line, hoist up the main sail and let the breeze be your guide.

Whether you are an absolute beginner or a salty seadog, Mylor Sailing School can offer a tailor-made sailing course to suit you. This multi award-winning school has one of Cornwall's finest fleets of sailing boats to choose from, and a team of friendly and professional instructors.
For a spot of SUP visit WeSUP in Falmouth. There is a choice of activities to enjoy so whether you're after a beginners class or something more advanced there'll be fun in the water with these guys! We love the look of the Extreme SUP Adventure which includes free diving and cliff jumping, it's not for the faint hearted!

Their Secret Beach package is an opportunity to explore some secluded coves and see some Cornish wildlife with time for sunbathing, snorkeling and a picnic with a view.

But our favourite has to be the Overnight Wilderness Adventure. Stand-up paddle board to the most remote location where there is zero light pollution. With just the moonlight and the stars to guide you, and spend the night in the wilderness around a campfire.

Swanpool Beach Watersports
Elemantal UK Watersports School is based at Swanpool- a beautiful sand and shingle beach on the outskirts of Falmouth.
Hire a kayak and explore the caves and nearby secret beaches. It's a great way to get out on the water and you don't need to have had any previous kayaking experience.
You will be guided through paddle rotation, given advise on where best to go depending on the wind and weather and kitted out with a buoyancy aid. Parents can take children out on double kayaks for a fun adventure on the water. Their new fleet of kayaks also come with fishing rod holders, so you can hire a rod and go on a fishing adventure. Mackerel, pollock and seabass are all regularly caught in the cove!

Enterprise Boats
Looking for something a little more relaxing? Then why not step aboard one of Cornwall's most beautiful boat trips. Enterprise Boats sail up to six times a day between the cathedral city of Truro and the bustling maritime port of Falmouth, calling at the beautiful Trelissick Garden and old-world fishing village of St Mawes.
A trip on an Enterprise boat offers a great chance to relax while enjoying the Area of Outstanding Natural Beauty and a stunning, unspoilt landscape.
Find out more...