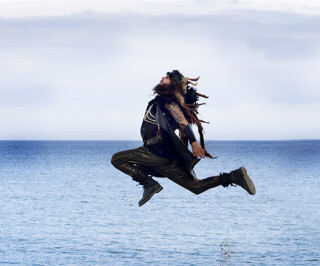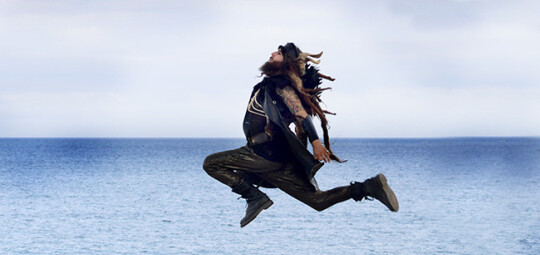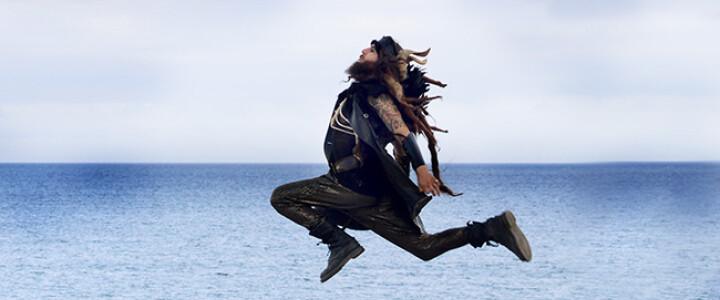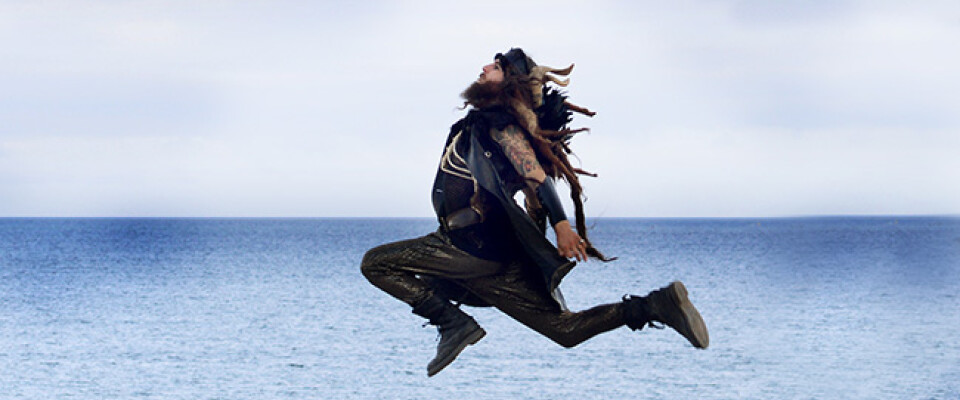 Top things to do in July
27 June 2017
Head outdoors and make the most of the summer weather this July. From al fresco dining experiences, to immersive theatre in the woods there's so much to enjoy around the river. Here's our highlights...
Indian Feast Night at Philleigh Way
7 July

This summer for one night only Philleigh Way are putting an Indian spin on one of their ever-popular Woodfired Sessions.

Ben and Jasmine of the Maha Masala Spice Company will be cooking a range of authentic spiced Indian food over fire, taking inspiration from the ancient tandoori tradition. Each dish will be delicately flavoured with rubs and marinades made from the highest quality spices imported directly from Indian spice farmers and blended in Cornwall. The food is cooked over English oak sourced from Philleigh Way's sustainable woodland, and served outdoors in the wood fired kitchen and dining courtyard.

Book your tickets…



Cloudbusting presents - The Kate Bush Songbook
The Poly
8 July
Cloudbusting perform songs from Kate Bush's wonderful back catalogue. The Kate Bush Songbook takes you on a musical and journey with stripped back and emotional arrangements of the hits and less well known songs that highlight why Kate was voted 2nd (next to John Lennon) as the UK's greatest singer/songwriter of all time.
Book your tickets...



The Lost Gardens Summer Ball by Rogue Theatre
12 July - 29 July

Let your imagination run wild in the enchanted heart of The Lost Gardens with multi award winning Rogue Theatre.
Best known for their immersive theatre adventures in Tehidy Woods, Rogue Theatre weaves magic at Heligan this month, like a witch in the wood, or a mermaid of mud, like a strange and beautiful gift from the sea, or a biker princess on the road to destiny, like a selfie with the devil, or a chorus of angels dancing in blossom; The Lost Gardens Summer Ball is an exuberant, bewitching, and fun exploration into a world whose magic was lost in time, but not entirely forgotten!

Book tickets here...
SILENT D-I-S-C-O at Old Bakery Studios
14 July
Join DJ in Cornwall for Truro's first ever Silent Disco in the city's coolest new venue - Old Bakery Studios!
Book your tikets...



Old Bakery Comedy Cupboard
15 & 21 July
Live music, three acts and an MC, after party till midnight and well stocked bar. The Old Industrial Bakery building industrial bakery building is fast becoming Cornwall's newest most exciting immersive and atmospheric multi-purpose venue.

Book your tickets...

In the Bellows at The Minack Theatre
10, 17 & 24 July
"A hidden world can be found in the bellows, cries and song of our accordion."
Choose your tale, and let your eyes and ears be enthralled by forgotten stories and songs as old as the hills. With live music and beautifully-wrought puppetry, this is theatre for those who like stories and storytelling for those who like theatre.
Book your tickets...



Ben and Holly's Little Kingdom
Hall For Cornwall
18 & 19 July
From the makers of Peppa Pig comes this BAFTA award-winning television animation live on stage
Somewhere, hidden amongst the thorny brambles is a little kingdom where everyone is very very small...

Join Ben and Holly, and their friends on this exciting, enchanting and magical musical adventure packed full of games, songs and laughter. This beautiful story of elves, princesses and childhood innocence will delight all the family!
Summer Movies at The Hidden Cinema
8.30pm

Head over to the St Mawes Hotel during the summer months and treat yourself to a movie night in their luxurious Hidden Cinema. Tickets include first drink, ice cream and popcorn!
July
Monday 3rd & Friday 7th – Captain Fantastic
Monday 10th – Jackie
Monday 17th & Friday 21st – La La Land
Monday 24th & Friday 28th – Moonlight
Monday 31st – High-Rise

Book your tickets...



Pendennis at War
25 — 27 July
Step back in time to the Second World War and experience explosive action and all the thrills of the home front, with re-enactments, music and vintage vehicles at Pendennis Castle.

Buy tickets for this event before 3pm on Friday 21 July and receive 10% off!



ZestiFAL
27 — 30 July

ZestiFAL will showcase a whole range of different activities inviting the public to have a go in Falmouth.

Falmouth town will be transformed with loads of activities, sports and initiatives all inviting people of all ages and abilities to take part. This is an opportunity to try something new – Pilates, Zumba, tennis, climbing, hockey, Scuba, circus skills or paddle-boarding.

Find out more...