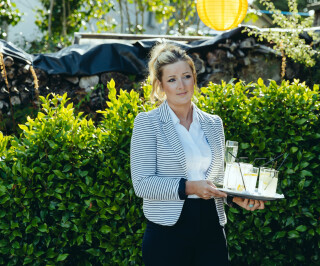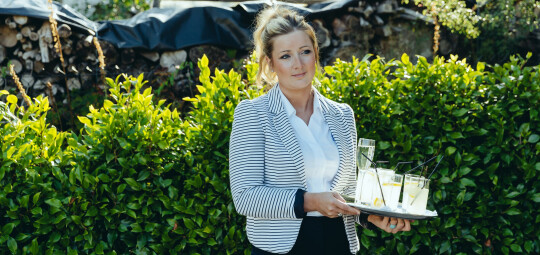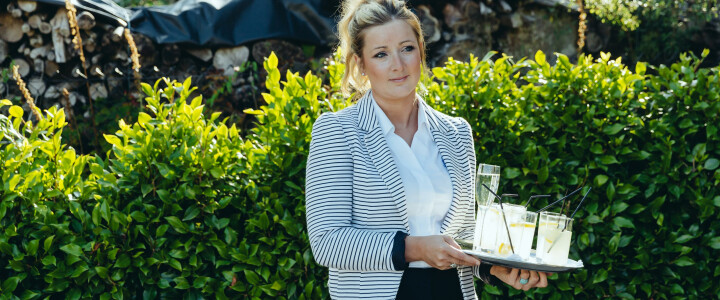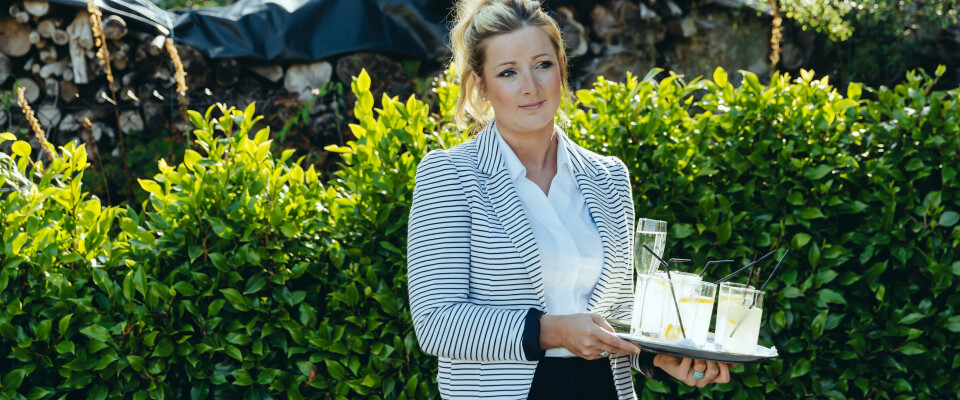 Meet the Planner
6 September 2017
In our new blog series "Meet the Planner" we got to meet and find out all about Tresanton and their wedding planner Leila. We interviewed her below to get the scoop on this gorgeous wedding venue.
What Sort of people are the Tresanton bridal couple?
They've usually been to the hotel before and choose it because they love what it's about and they can envisage their day here. They have fallen in love with Tresanton and hold it in their heart as a special place with meaning.
Tell us about Tresanton as a wedding venue?
Tresanton is very bespoke and you can create your perfect wedding day here. We specialise in smaller intimate weddings, from two to fifty or over fifty people means exclusive hire which is also pretty special. Imagine having Tresanton as your own private seaside abode, it's a magical place to call home for a weekend. The main focus here is on style, the setting and good food.
Simplicity is key – everything is simple but well executed. We feel it's our service that sets us apart as a venue. Everyone receives a high level of service and we hope expectations are always met. We make sure that every guest at the wedding is looked after, not just the Bride and Groom, as we want everyone to experience and enjoy the Tresanton style we're renowned for.
Everyone knows it's gorgeous at Tresanton in the summer but what is a winter wedding like?
Winter weddings are exquisite. Cosy, often intimate, with roaring open fires, cosy nooks, holed up somewhere romantic when the rain lashes down, a truly dramatic coastal venue. Everything is onsite so there is no need to go outside, but witnessing a storm on the balcony of a private suite really is something special and unique.
Do you have a Honeymoon Suite?
We don't have a designated honeymoon suite, as each of our thirty bedrooms offer something different and special, depending on what the couple prefer. Some rooms offer private outside terraces, other's accommodate a dog and some of our suites can accommodate up to six guests, so each is totally unique. Whether guests like bold and vibrant interiors or calming colour schemes, we have something to suit every style and all of the rooms are furnished to a high standard, with unique artwork and Cornish antiques. One of my favourite suites is the Forte Suite located in "Rock Cottage". The suite boasts a terrace overlooking the bay, although if the weather took a turn for the worst, you could relax in your private sitting room with wood burning stove, taking in the scenes unfolding outside.
What is the history of the hotel?
It was bought in 1997 by Olga Polizzi, originally a Yachtsman's sailing club, she took two years to completely redesign it. She is the sister of Sir Rocco Forte and is in charge of all of the interior design for the Rocco Forte hotels. She owns two hotels of her own, Hotel Tresanton in St Mawes and Hotel Endsleigh in Devon, however Tresanton was her first hotel of her own and has a very special place in her heart.
Although five buildings make up the hotel, it is still very much a boutique hotel and keeping it intimate is key. We are always refurbishing the hotel and it is always evolving, with us aiming to continuously innovate, keeping it exciting. The Polizzi family is really hands on and authentically from the hotel industry, not just a name above the door. They are very encouraging and have instilled a sense of finesse and hard work throughout.
What is a typical day in the life of the Tresanton wedding planner?
Here at Tresanton I have two roles, the Events Manager and Head Receptionist. As I split my time between the two roles, I spend a lot of time interacting with our guests and inevitably every day is very different. So much happens by chance each day, new enquiries or things to sort at each planning stage, from new bookings to weddings coming up in the next month.
I'm always meeting new people (as well as many returning faces) and ensuring their guest experience is enjoyable is really important to me. When it comes to the planning side, I can be simultaneously dealing with events that are happening next month and those that are occurring next year, it is very varied. Sometimes people want me to do less if they have a clear wedding vision and often I do everything, from sourcing the flowers and the transport to arranging firework displays and designing all of the stationery in house.
I love the on-the-day coordination, ensuring the smooth running of an event. It's very fast paced and truth be told, you can plan to your hearts content but on the the magic of being "live" means that anything could happen, and that creates excitement and thrill. It's also pretty amazing to witness two people declare their love to one another, I get to be part of that magic over and over. It never gets old!
Tell us about you
Many years ago I took part in work experience at Tresanton and thoroughly enjoyed it. As I got older I went to university where I studied for a PR degree and although I had work experience in London, working at Jimmy Choo and for a high end fashion PR agency, I felt like I wanted more. Returning to Cornwall I got a job as a manager in a local restaurant, but something still pulled me to Tresanton. The reason I had left was simply due to the logistics of commuting across the water, which as I got older was no longer an issue. I ended up following my heart and returning as Head Receptionist.
When the Events Manager left a little later, I started helping on the events side and the rest is history. I'm in my sixth year now and I love it as much as the first day. I'm so fond of the hotel, it's such a special place and I never get tired of looking out at that view. You could blink and feel like you're in the Mediterranean. It doesn't matter what is going on outside, in the news or in my own private life, as soon as I walk into Tresanton it takes the weight off and everything just feels calm, it's like being home.
We would love to know more about the new Beach Club?
It used to be a garden that belonged to a house a few doors down from the hotel. But it belonged to Tresanton before that, many years ago (before Mrs Polizzi owned it). It had been sold off all that time ago, but she wanted to buy it back.
It's a set of three terraces built into the cliff, each tier has been designed differently so that one offers tables and chairs, one has sun loungers and one has a fixed bar top with stools for what I believe is the best view of all. Here guests can relax on the terrace and enjoy the weather with amazing eye-catching umbrellas and beautiful plants. It is extremely exclusive, open to residents only, to maintain a private and peaceful feel. It is a very special space and a wonderful nook to enjoy champagne and canapés with a live jazz band on the wedding day. We do love it, as no other venue has anything similar, it's one of the things that makes Tresanton unique.
Thank you Leila, so wonderful to meet you and to take a look around Tresanton, we bet weddings here are beautiful!