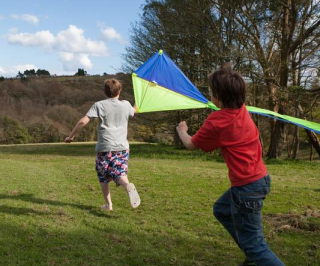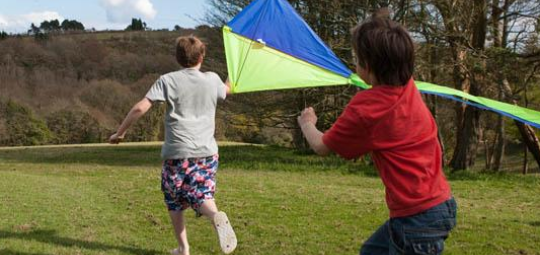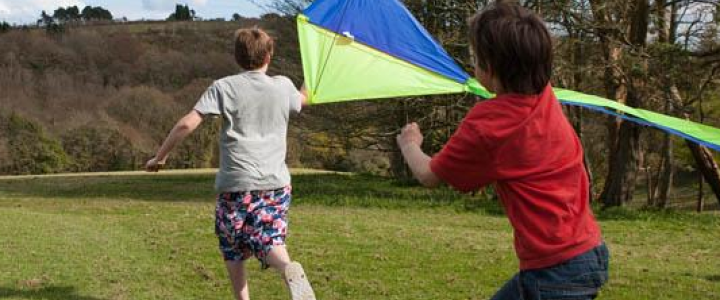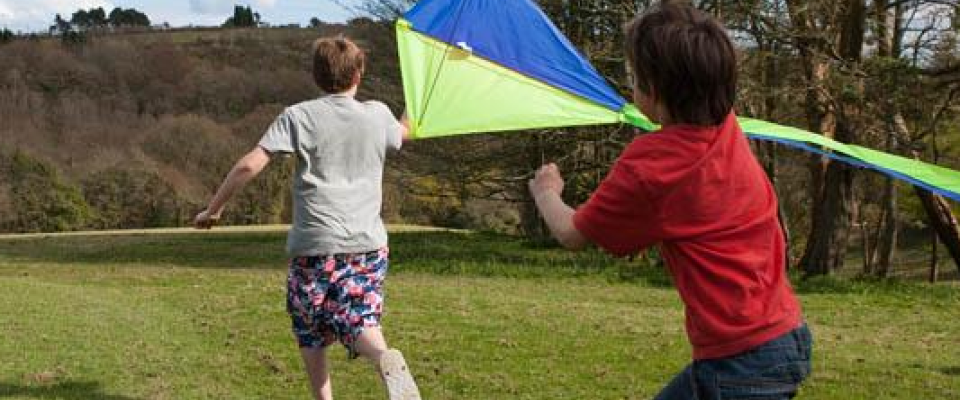 Guest Blog : Go wild in Cornwall with Nanny Pat
28 September 2017
When it comes to outdoor fun with young children, no one knows better than Nanny Pat from Bosinver Holidays. Check out her top suggestions for Autumn Adventures...
There is a magic about the Cornish coast and countryside. Over the past few years, I've been exploring Cornwall with my grandchildren on what came to be known as 'Nanny Pat days'. I love spending time with the children outdoors, they are truly in their element, running, jumping, playing, splashing in puddles and happily getting muddy.
We all enjoyed these days out, discovering areas of Cornwall we didn't know, learning about wildflowers and wildlife, talking about the weather and the seasons. Here are some of our top suggestions for outdoor fun – I hope you enjoy them as much as we did!

Spotty Dog Trails – Flushing to Mylor


My grandchildren love Spotty Dog Trails. They're a great way to get the whole family out on a walk with an added element of fun. Each trail is thoroughly researched, and in the Spotty Dog pack along with the map and directions you'll find a list of things to spot and tally sheets to record your findings There's also a scorecard in each pack – perfect for older children who enjoy a little competition!
This trail starts in Flushing, following the Fal Estuary to Mylor Harbour. The walk takes about three hours and all of us enjoyed walking, playing, learning and being outside. As we walked along the beach whoops of delight echoed as the children spotted (and used) one of the items on the list – a rope swing!
Nanny Pat's top tip:
Stop at Mylor Café if you're in need of refreshments. I loved the funky interior and the children were made to feel very welcome when we popped in.
Rockpooling

There's no doubt about it – as a family we are well and truly hooked on rock pooling. Let's face it, rock pooling is one of the most child friendly activities you can do with little or no cost and rarely will you hear 'I'm bored or 'can I have?' – most of the things we hear are whoops of excitement as each discovery is made as the rocks are turned over.
Grab a picnic, a net, a bucket and a seashore guide and head down to the nearest beach. We love the beaches around Falmouth and the Helford where there are plenty of rock pools to explore. You may even have some of the small beaches to yourselves outside the main holiday season.
We are really amazed at how many different types of creatures we find just a short amount of time, including anemones, sea urchins, tiny brittle stars, sea squirts, pipe fish, giant and rock goby and several different types of crab.
Rock pooling guru, Heather Buttivant has some excellent advice on her website about how to be kind to the creatures you find (including the best way to pick up a crab), plus suggestions about the best beaches for rock pooling in Cornwall and how to identify your finds.
Nanny Pat's top tips:
It's important to check the tides before you head off as many rock pools are completely covered at high tide. Good footwear is vital as the rocks are often jagged and encrusted with barnacles – depending on the time of year we either wear wellingtons or beach shoes.
Please don't take any creatures home with you - they will die. After taking a good look, just pop them safely back into the pool you found them in - it's their home.


A woodland walk at Trelissick & An autumn scavenger hunt


Trelissick has always been one of my favourite National Trust estates. I love the woodland walks at any time of year and the view from the front of the house down the Fal out to sea has to be one of the best in Cornwall.
Autumn is one of the best times for getting outdoors with young children, as there's so much to discover. One way to add something extra to your walk is to do a scavenger hunt along the way and see how many signs of autumn you can find. From beautiful, shiny conkers in their bright green spikey shells to leaves in every shade of red, yellow and orange and clusters of hazelnuts, there's lots to spot and collect.
Nanny Pat's top tips:
Take a bag to collect some of the treasures you find along the way – they can be great for crafts or leaf rubbings when you get home.
We love this scavenger hunt from Nature Detectives, but there are lots you can download for free – or make up your own.
Let's go fly a kite
Simple pleasures are always the best… We have a 'pockite' which I keep in my bag at all times – you can just unpack it and with the slightest breath of wind it takes off skywards. It always creates fun and laughter – a far cry from my days of crossed sticks and newspaper tail kites which hardly ever got off the ground! I feel as if I'm cheating as it's so easy, but the little ones love it all the same.
The best places for kite flying have lots of open space, away from roads, overhead pylons or cliffs. We love Gylly beach in Falmouth, which is great for kite flying early in the morning, before the beach fills up later in the day. Some of the larger beaches on the Roseland are also great, as they tend to be a bit quieter.
Nanny Pat's top tip:
If you're going to the beach, why not make a day of it – pack a bucket and a net and try rock pooling as well.

Discover Kennal Vale

Tucked away just outside Ponsonooth, near Penryn, is Kennall Vale Wildlife Reserve, a 20-acre site managed by Cornwall Wildlife Trust.
This tranquil valley has a secret: it was home to the Kennall Vale Gunpowder Works, and once played an important part in the mining industry. As you explore the reserve, you'll come across several mills, the remains of a number of buildings and complex system of leats, which once carried water to the mills. You can also still see some of the massive iron cogs that were once turned by water wheels.
For children, it's a truly magical place. There are steps to climb, unusual bridges and walkways and hidden waterfalls. The moss-covered trees and boulders are full of character, and it's not hard to imagine them taking on a life of their own. The woods here are full of birds – look out for white-throated dippers in and around the river.
Nanny Pat's top tips:
Don't forget your wellies! It can be muddy in places, particularly after it's rained.
If you're doing that National Trust's 50 things to do before you're 11 ¾ challenge, this is one place you can stand safely under a waterfall!


Get more of Nanny Pat's top tips for fun day's out around Cornwall on the Bosinver Blog...