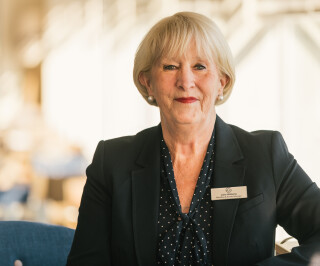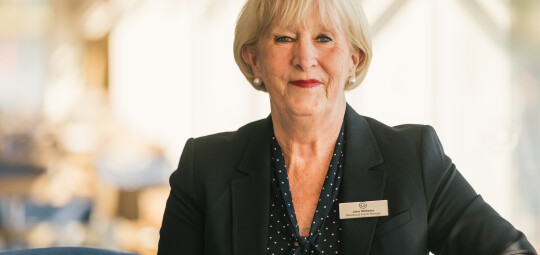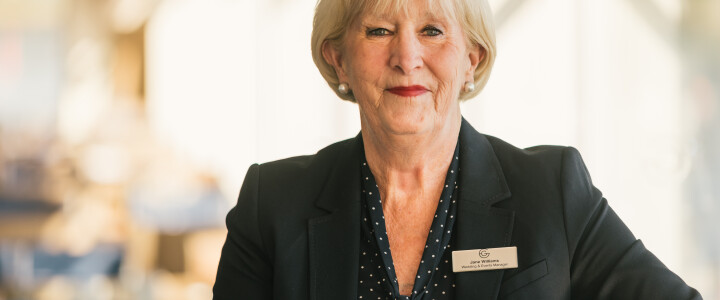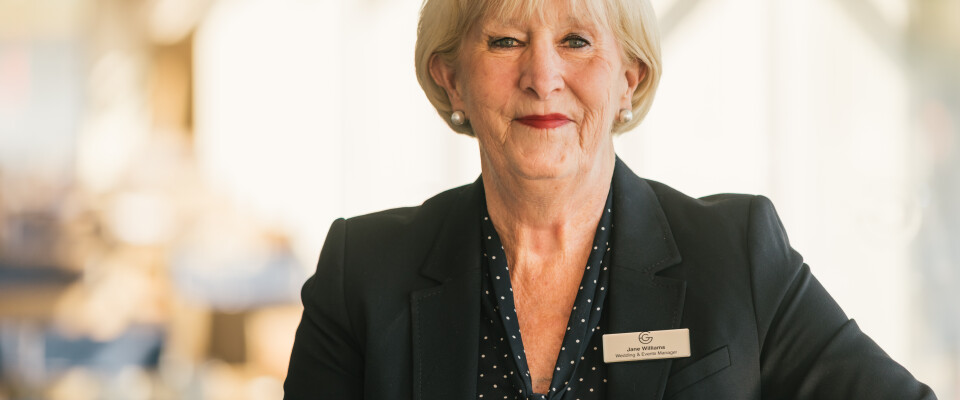 Meet the Wedding Planner: Jane Williams, The Greenbank
20 November 2017
This month we got to interview one of the venues closest to our hearts, we have a soft spot for The Greenbank Hotel and so it was a real honour to interview their wedding planner, Jane. So without further ado, over to Jane...
Tell us about The Greenbank Hotel as a wedding venue?
The Greenbank is an exclusive venue, right on the River Fal known for being in a in a beautiful setting. As the hotel is set apart from all the other hotels in Falmouth it seems to be more exclusive from the others so it really is somewhere special. Although the view is breathtaking, it's not just about having the backdrop for a wedding in Cornwall, it is about the utmost care that is given to each couple which The Greenbank Hotel provide, the food and the service is top drawer. We pride ourselves on our friendliness and attention to detail. I am here to listen to what the bride and groom want and make sure they get the day that they dream of.


What sort of couple gets married at The Greenbank?

I find that all couples, whether they be same sex or heterosexual, are looking for exclusivity with a bit of traditional charm. They want the style and quality that we have built our name on, many simply want to say they got married at The Greenbank. The water is very important to them as this hotel says "this is Falmouth" this is my heritage, their identity, a place where they can show off where they come from. We also have many weddings from out of county, they are looking for that Cornish experience and they will most certainly get that here at The Greenbank. Our out of county couples like to take over the hotel and enjoy the luxury surroundings and taste our incredible Cornish produce. It's all about the Cornish experience – even our new wedding packages are named after what you can see from the window looking out over The River Fal.

Where can you actually get married at The Greenbank?

Civil ceremonies take place in The Sundeck Room and The Riverbank Suite – both rooms are very light and spacious and you almost feel that you're on a cruise ship, with the moving River Fal as your backdrop. The ceremony should never be rushed, we always ensure that it is savored. The attention to detail is important also. The capacity of The Sundeck is 20 so it's lovely for a more intimate wedding, the capacity of The Riverbank is 110. Humanist ceremonies means that you can get married in a variety of places in the hotel, we are excited by these as it means you can get married at any time of day in any location for example on our outdoor terrace or at the end of the quay, it doesn't get better
than that!

What is a Greenbank Wedding like?

Perfect in every way. If you look on Trip Advisor you will get a feel for the sort of reviews we receive. A Greenbank wedding is utterly joyous. "I want to do it all over again" is something many people say afterwards. Each wedding is completely different, with every couple putting their stamp on their wedding day – we are very adaptable and flexible, we host many relaxed weddings but also fine dining, it can be as formal or informal as they like. Guests can enjoy a traditional 3-course menu or opt for something different such as our new St Anthony Wedding Feast which includes a choice of six starters, mains and desserts for guests to share, offering ample choice and is a lovely way for guests to get to know one another. We are really open to things that are different and love that each wedding has such a unique feel. We even had a wedding this year with a village hall theme using bunting and country flowers combined with our feast dining with really rustic Cornish produce, such as Homity Pie. In contrast to this, we've had 1930s themed weddings with pearl draped candelabra and black drapes over the windows to emulate a smoky jazz club.

The Greenbank is the oldest hotel in Falmouth, is that right?

Yes it is. The Greenbank was built in conjunction with the Packet Ships and all of the bedrooms are named after Packet Ship captains. The guests that stayed here had travelled on the Packet Ships. We have hosted many famous guests including Florence Nightingale who visited regularly, and Kenneth Grahame who wrote the letters that later formed the stories for The Wind in The Willows here.

What is a typical day like being The Greenbank Hotel wedding planner?

I'm always at work by 7.30am as I like to answer all of my emails before my phone starts non-stop at 9am. I'm a stickler for answering emails straight away, it's important to me to keep on top of my work and to provide great customer service at all times. I often have appointments in the morning with existing brides and grooms to talk over the finer details of their wedding. My job title is Wedding and Event Manager so I deal with conferences, small meetings, dinner dances, funeral receptions and all our Christmas party night and lunch bookings, I coordinate all of these events and liaise very closely with every other department in the hotel to ensure each event is prepared thoroughly. I spend Saturdays making sure everything is in order for that days wedding and checking that all the suppliers have delivered their respective items. If my bride is resident the day of her wedding I like to make sure she has everything she needs; has she had breakfast? Is there plenty of water, coffee etc in her room? Has her make-up artist and hairdresser arrived and so on. Also in the morning I will take up to two wedding show-arounds. It is an opportunity for prospective couples to see a set up before an actual wedding takes place. It gives them a sense of how we do things. No two weddings are the same and each couple put their own stamp on their wedding. I have been doing this lovely job for 12 years now and I have seen it all, I am always prepared to give great advice and recommendations.
I am hosting a wedding at the weekend from Hawaii and I have never met this bride and groom. We have 70 guests coming from California and Hawaii, all who have never visited the hotel before. That is wonderful, to know that someone has booked and trusted us from that distance, communicating entirely remotely. My job is so exciting and I feel so honoured when people choose us and it's such a great sense of achievement to be entrusted with their big day, it's a real privilege.

Tell us about you?

I started out working with children. At the age of 18 I qualified as a nursery nurse, I worked in Oxford initially as a nanny but I wanted to be in a more caring profession so I later became a nursery nurse at Great Ormond Street Hospital for Sick Children and then later qualified to look after poorly premature babies at The Middlesex Hospital again in London. I love children and babies to bits! I then moved into the education side when I moved back to Cornwall as I am a proud Penryn girl. After marrying and having three children, I started to work in a friends hotel to earn some pin money that gave me my first taste of hospitality, I loved it it's caring in another working situation, I studied and obtained a degree in hotel and first line management. Even though I wasn't working with children, I was still caring for people in the hospitality industry. I've been a wedding and event manager for the past 12 years now and I love every minute of it!

In my spare time, I spend a lot of time with my grandchildren and I try to run nine miles per week. I love sport, both playing and watching, I spend a lot of time walking and enjoying time with my family. I have lots of friends and we go out for nice lunches and dinners which is always a treat.

We've heard all about your new Honeymoon Suite, The Lookout and would love to know a bit more about it.

The Lookout Suite is utterly breathtaking, it's so different and it's very in keeping with what you can see outside. It's been designed around the magnificent view and you can even see the river from the bed with the view greeting you as soon as you wake. The bathroom is divine with a large drench shower and elegant roll top bath. You'll find a comfy sofa, large flat screen television and a coffee machine in the room too so everything you need is in place. There's even a telescope for some late night stargazing together. But the best bit is the private balcony. With bi-fold doors leading out to a sitting area with panoramic sea views, you really won't want to leave the suite!

Wow, thank you so much Jane, it sounds like the owners are as always, continually improving and investing in the hotel. We can't wait to see what happens next! To find out more about weddings at The Greebank hotel here.