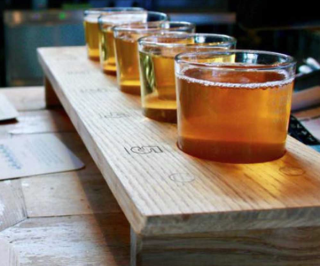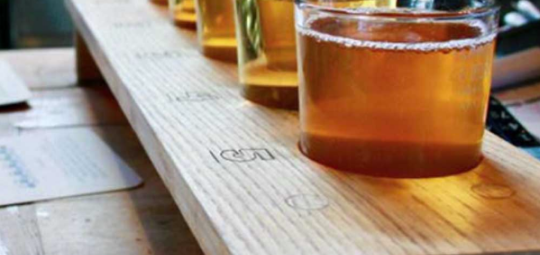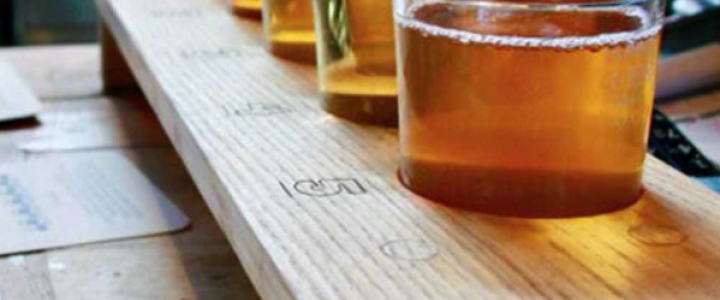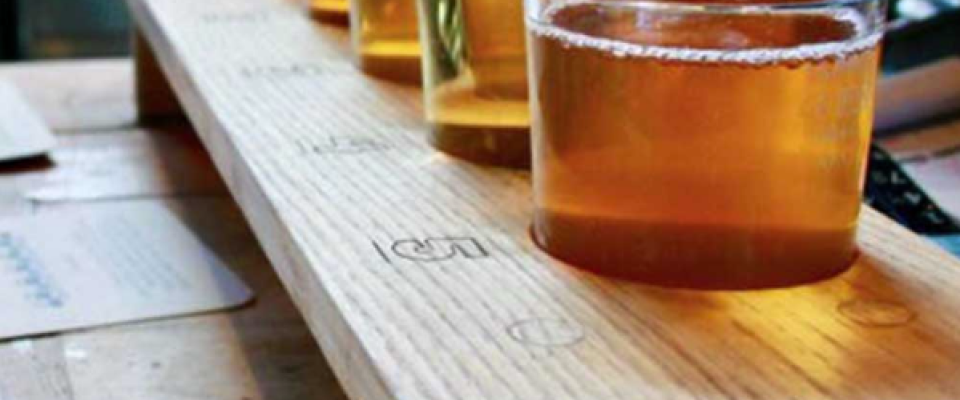 Review :: Cider Tasting Experience at The Stable
27 October 2017
Last month the Fal River crew were given the strictly work-based mission of gaining some in-cider knowledge into one of the region's favourite drinks. We booked ourselves in for a Cider Tasting Experience at The Stable in Falmouth - It was a tough job but someone had to do it.
The Stable
To say the folks at The Stable are passionate about Cider is an understatement, they just can't get enough of the stuff. Since they launched in 2009 they've been the frontrunners of a British craft cider revolution, changing perceptions and spreading the cider-love across the land.
With it's rustic decor, industrial chic lighting, and quayside views The Stable in Falmouth is a super hip hangout. You'll find over 80 ciders and perries to try, along with expert Cider Masters, on hand to guide you to the ciders you'll love most.


So what is a Cider Tasting Experience?

With a keen thirst for knowledge, our merry crew of cider-swiggers were seated around a large refectory table, and welcomed by our upbeat and enthusiastic host- Cider Master Adam. The table was laid with mouthwatering tasting boards of local cheeses, chutney and grapes alongisde a rack of spittoons each.

For added fun, Adam handed out cider tasting cards, on which each cider was listed alongside columns where you can rate them based on aroma, taste and colour.

One by one, we tasted 10 hand-selected ciders from sparkling high-end single varieties to hedgerow blends and rough & ready scrumpies. With the expert guidance of our highly trained Cider Master we learnt about the cider-making process, different cider-making regions, fruit varieties and some common things to look out for such as tannins, acidity and blending.

Overall the Cider Tasting Experience was a 10 out of 10 for fun, value and atmostphere. A thoroughly entertaining and interesting way to spend few hours.

And the winning cider in our opinion? Well... it was interesting to hear how widely people's tastes vary, but the resounding favourite had to be the Cornish Orchards - a traditional farmhouse still cider which received high scores from us all!

Find out more and book your Cider Tasting Experience...