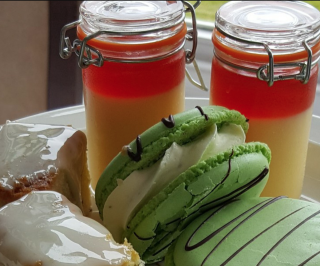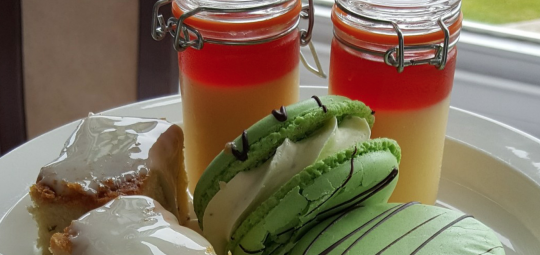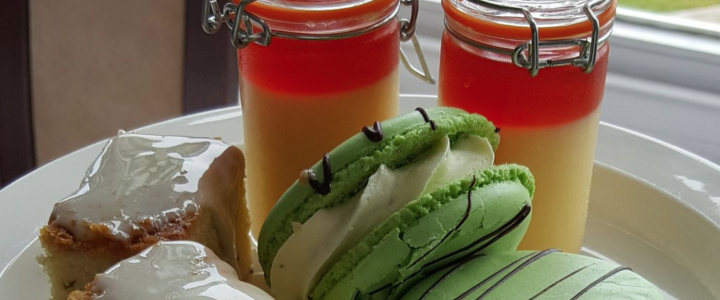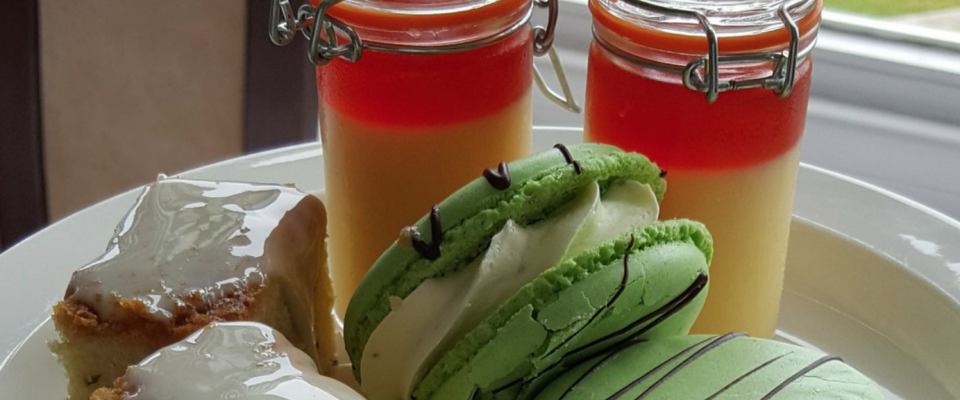 Guest Recipe :: Lemon and Cucumber Cake
18 October 2017
A delicate and refreshing bake from The Falmouth Hotel to try at home.
This Lemon and Cucumber Cake features alongside the classic selection of sandwiches, scones, Cornish clotted cream AND a sweet array of gin-infused delights on The Falmouth Hotel's sophisticated G and Afternoon T Menu.


Ingredients
200g cucumber (about half a cucumber)
Zest and juice of half a lemon
150g (2/3 cup) butter, softened
150g (3/4) granulated sugar
1½ teaspoons vanilla extract
2 eggs
200g (1 ¾ cups) plain (all purpose) flour
2 teaspoons baking powder


Method
Preheat the oven to 170C/325F. Lightly grease 2 x 7in cake tins, 3 x 6in tins, or one 9 inch round cake tin.
Wash and leave the skin on the cucumber and de-seed it by cutting it in half lengthways and scraping the seeds out with a teaspoon. Cut into chunks and puree until smooth. Stir in the lemon juice.
Cream the butter, lemon zest, sugar and vanilla together for a few minutes until light and fluffy.
Add the eggs, one at a time, beating each one in well.
Add the baking powder to the flour and mix. Into the wet ingredients, stir in ⅓ of the flour mixture, then gently mix in ⅓ of the cucumber and continue until it is all combined.
Bake in the preheated oven for 30 minutes or until an inserted skewer comes out clean (it will take less time for the three small tins and slightly longer for the larger 9in tin).
Allow to cool for five minutes in the tin and turn out on a wire rack to cool completely before icing.



Treat yourself to a G and Afternoon T at The Falmouth Hotel...