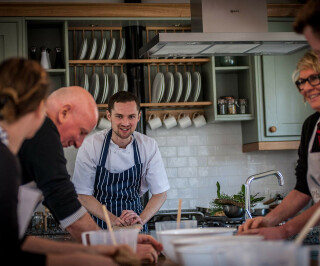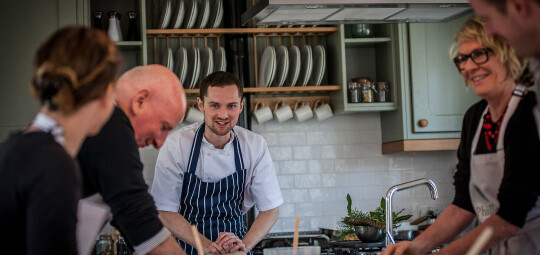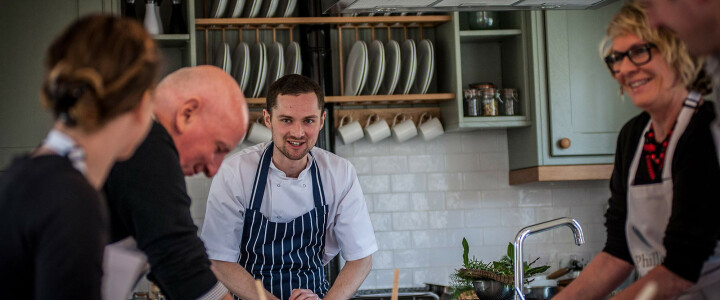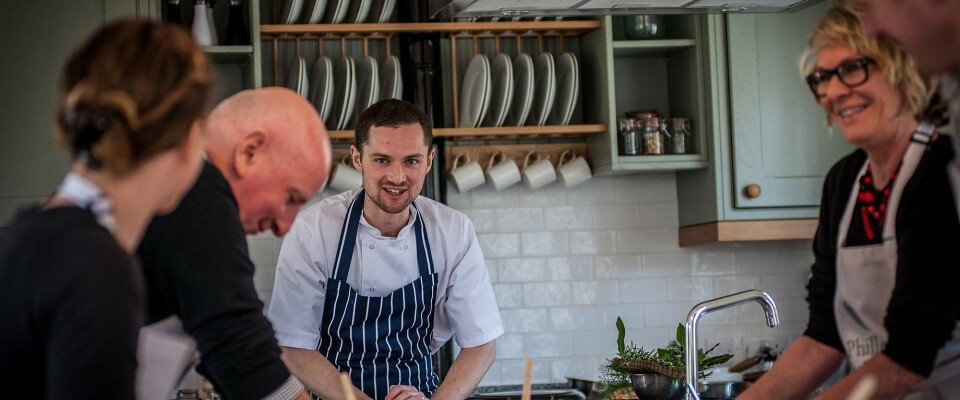 Top things to do in February
26 January 2018
Get ready for a fun February around the river filled with great events and things to do, here's our highlights...
Dub Pistols at Princess Pavilion

2 February
As they gear up to celebrate 20 years of unhinged lunacy, the Dub Pistols return to Falmouth with their seventh studio album, Crazy Diamonds.
One of the hardest working bands in showbusiness, Barry Ashworth and his motley crew have added a much-needed swagger to the UK dance scene in recent years and new album 'Crazy Diamonds' finds the band at their uncontrollable, bass-driven best. Expect a full-on dub-quaking extravaganza with a rampant mix of dub, reggae, ska, punk, breaks, beats and drum 'n' bass.

Book tickets…



Cooking For Beginners at Philleigh Way Cookery School

3 February

If you or someone you know is a cooking novice, this course is a great place to start.
The course is aimed at novices and covers the basic core skills that provide a solid foundation to most of the things we do in the kitchen. During the day you'll learn a wide range of basic fundamentals from bread baking to fish filleting to sauce making, gaining the confidence to continue your journey at home experimenting with different recipes and cooking methods.

Find out more...

Opera at St Mawes Hidden Cinema


9 February

Drama, passion and fabulous music – Puccini's operatic thriller Tosca is one of the great opera experiences.

Watch it live as part of the St Mawes Hotel's 'Live Arts' season. With 25 luxury reclining leather seats, St Mawes Hotels' Cinema events make for a truly unique and intimate experience!
Fal River by Foot

Don your hiking boots and take a trip to St Mawes. Nothing beats a refreshing boat ride and stroll to soak up the breathtaking views around you.

The Fal River Walk offers jaw dropping landscapes at this time of year. The walk to King Harry Reach from St Mawes takes in the beautiful scenery along the Fal - the last remaining oyster fishery in Europe still to be dredged by sail and oar.

Find out more...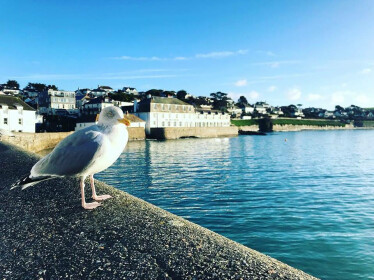 Creative Writing Break at The Nare Hotel

19 — 23 February 2018

Jon Stock, author of six spy thrillers, is hosting a creative writing break The Nare Hotel in Cornwall this February.

Learn the tools to write your own thriller with first hand tuition from Jon on characterisation, plot twists and narrative style. Plus hear the story behind Jon's latest spy novel To Snare A Spy, set in
and around The Nare.
Silent Space at Glendurgan Garden


21 February 2018
Imagine stepping into a green and tranquil place. Somewhere you feel free to switch off your phone, stop talking and just wander…
Silent Space brings us the opportunity to be silent in some of our favourite green places. Enjoy the tranquility of the Olive Grove and School Room at National Trust Glendurgan Garden without interruptions of daily life.
Banff Mountain Film Festival

23 & 24 February
Experience an extraordinary collection of short films from the world's most prestigious mountain film festival.

Follow the expeditions of some of today's most incredible adventurers, see amazing footage of adrenaline packed action sports and be inspired by thought-provoking pieces shot from the far flung corners of the globe.

Book tickets...
23 February

Join Muddy Beach for a night of Mexican food and tequila. 3 courses for £20 per head (extra £9 for tequila flight) with Head Chef Dan Russell cooking authentic Mexican food.

Limited space available.