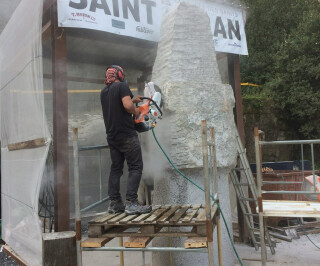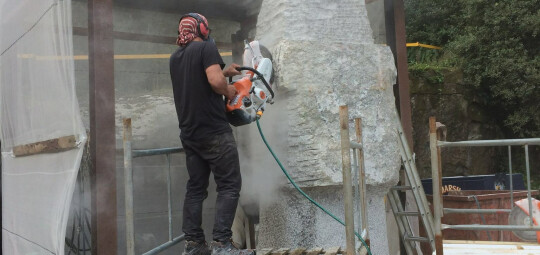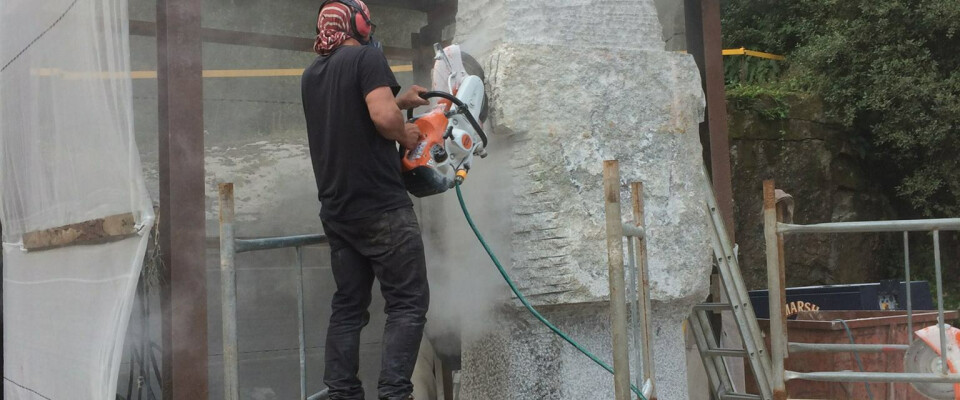 Top things to do in March
19 February 2018
Your guide to the best events springing up around the Fal River this month.
Sam Fender LIVE at The Old Bakery
2 March

One of the UK's most hotly tipped artists, the incredible Sam Fender, will be heading to The Old Bakery in Truro to play his first headline shows in the region.
Sam Fender burst on to the scene with debut single 'Play God' in March 2017 and was hailed as one of Annie Mac's New Names on Radio 1. Sam's grit and fresh lyrical take on modern society stand him out from a busy genre and display an insight beyond his years.

Book tickets...


The Carving of St Piran at Trenoweth Quarry
3 March

Join sculptors David Patron and Stephane Rouget for the final Open Studio for the carving of the 3 meter tall granite St Piran sculpture. This is the your last chance to see the carving in action before it is finished and placed on a sailing vessel and transported to La Vallee des Saints, Brittany.

Find out more..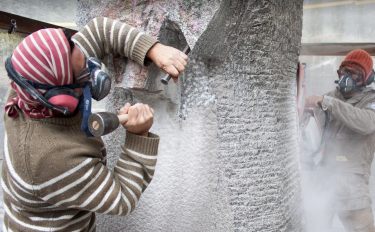 Charge at HFC
2 & 3 March

Electrifying new dance-circus from Motionhouse, Charge is an incredible new multi-media show is about energy.
From the electrical charge that sparks human life, to the beating of our hearts and the memories we make, six performers use dance and acrobatics to delve deep into the human body, tracing the incredible story of energy in our lives. Digital projections create a world on stage where dancers and images interact seamlessly, bringing to life stories of energy in our own bodies and humans as energy manipulators.


World Pasty Championships at The Eden Project
3 March
The Olympics of the Oggy! The World Pasty Championships celebrate the traditional Cornish pasty recipe, as well as some more unusual varieties. From the Americas to Australia, pasties derived from recipes passed down by Cornish emigrants over centuries are eaten and enjoyed by many millions of people.

Free with admission or your Eden Locals' Pass.
Find out more...
Titanic Stories at NMMC
8 March

Be the first to check out the the maritime museum's new major exhibition and explore stories of the Titanic's momentous sinking on 15 April 1912.

Working in collaboration with private collectors from overseas and national museums in the UK, 'Titanic Stories' presents rare and never-seen-before objects and items, as well as retelling the personal stories of many of the survivors, victims and descendants of the Titanic disaster, including those from Cornwall.
Pay once and get in FREE for a year! More at NMMC.CO.UK
Carmen at The Hidden Cinema
9 March
Immerse yourself in the spectacular world of opera at The St Mawes Hidden Cinema as they broadcast Georges Bizet's world famous Carmen, live from The Royal Opera House.
Make your night even more memorable with the dinner and theatre package, which includes your main course, interval sweet canapés, and two glasses of wine.


Falmouth Spring Festival
22 March - 2 April

Get involved with this fantastic community festival and celebrate Falmouth's beautiful open and green spaces. As profiled on the BBC's Great British Garden Revival programme, this wonderful early season festival brings together the Falmouth community like no other. The festival brings an explosion of colour, life and activity to the town.

Find out more…
Falmouth Folk & Cider Fayre
23 – 25 March
The Annual Folk & Cider Fayre, a part of Falmouth Spring Festival, is back in its 6th year and is bigger, better and wetter than ever.

As Falmouth's Spring Festival kicks off, toe tap your way to Events Square and you'll experience the best of West Country folk and cider at the Annual Folk & Cider Fayre. The one place you can guarantee a great atmosphere and barrels of scrumptious cider.

Tickets for the main event are £5 each on Friday, Saturday & Sunday. Buy tickets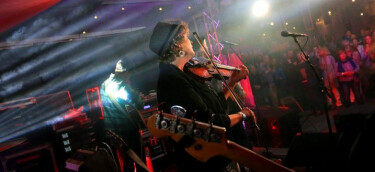 Falmouth Flower Show
24-25 March

First staged in 1910, The Spring Flower Show has marked the start of spring in Falmouth for over a century with wonderful displays of shrubs, daffodils and cacti. Exhibitors and trade stalls pack into the Princess Pavilion in Falmouth with displays of locally grown flowers. Expect to see stunning floral arrangements, with experts on hand to answer your queries, as well as specialist plants for sale.