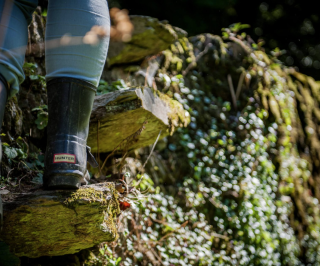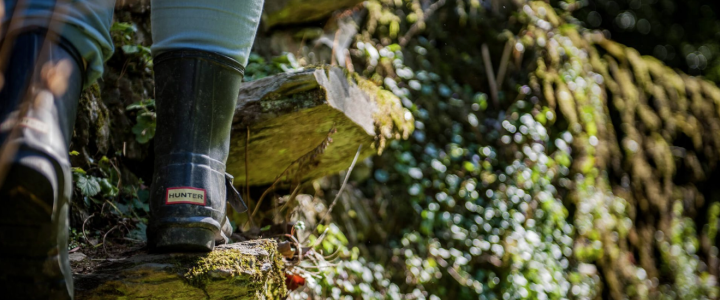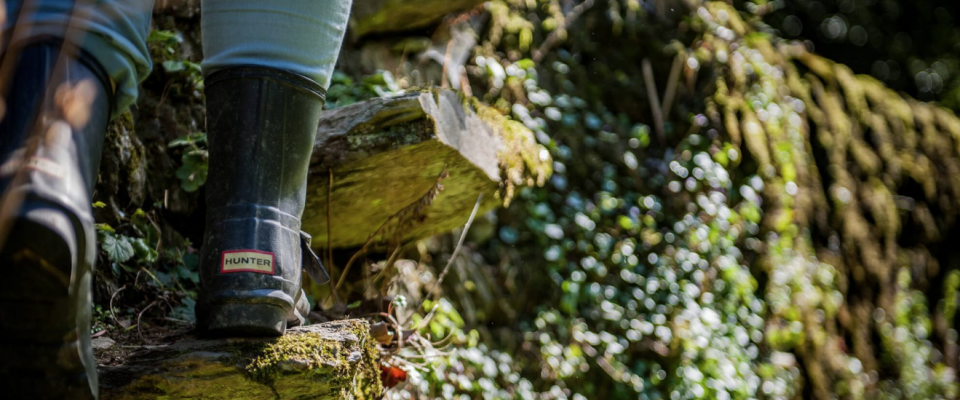 Top things to do in April
1 April 2018
We've got your April sorted, Here are some of the best events and activities coming your way this month.
I Dare Exhibition
16 April — 8 July
National Trust Trelissick, 11am - 5pm
Celebrating the 100th anniversary of women securing the vote, 'I Dare' tells the story of how, in 1931, the 'straightforward and modest' Ida Copeland defeated fascist Oswald Mosley to become MP for Stoke-on-Trent.

Plan your trip...
Westwood: Punk, Icon, Activist
18 April

The Poly, 7.30pm

Dame Vivienne Westwood has been redefining British fashion for over 40 years, and is responsible for creating many of the most distinctive looks of our time.
Westwood: Punk, Icon, Activist blends archive, beautifully crafted reconstruction, and insightful interviews with Vivienne's fascinating network of collaborators, guiding us on her journey from a childhood in postwar Derbyshire to the runways of Paris and Milan.
This is an intimate and poignant homage to one of the true cultural icons of our time, as she fights to maintain her brand's integrity, her principles and her legacy in a business driven by consumerism, profit and global expansion.
Railways on Film
18 April
National Maritime Museum Cornwall
Travel back to the golden age of the railways, when trains ran on time and came complete with fluffed pillows, silverware and three course meals.
Railways on Film charts the history of the UK's railways in a major new collection of rare archive films, from 1898 to the final steam train of 1968. Return to the romance and glamour of early train travel and be swept away by the freedom of travelling through the past and breadth of the UK.

Book tickets...
Theory of Everything at The Hidden Cinema
20 April

St Mawes Hotel
Make Friday a date night, by choosing two courses from St Mawes Hotel's delicious dinner menu followed by the award winning film that celebrates the life of the theoretical physicist Stephen Hawking.
John Dyer: Painting the Colours of the World Exhibition
21 April — 23 June
Falmouth Art Gallery, FREE
A retrospective exhibition celebrating the work of one of Cornwall's best loved artists, John Dyer, on the occasion of his 50th birthday. John is widely known for his vivid use of colour, joyful paintings and worldwide environmental art projects.
Tregothnan Charity Open Day
21 & 22 April

10am - 5pm
Tregothnan will open its usually private gates to the largest garden in Cornwall. Open for one weekend on the 21st and 22nd April 2018.
All the proceeds go to charity and the main charity this year is the Merlin MS Centre which helps to support those living with Multiple Sclerosis and other Neurological conditions.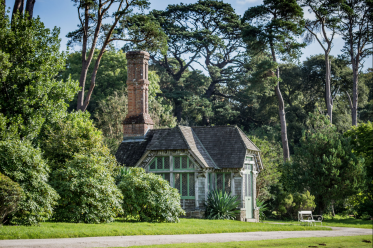 Roseland Festival 2018
21 April - 5 May
A 10 day cultural festival on the Roseland Peninsula in Cornwall. With arts, dance, music, talks, walks and more the programme is filled with delights to intrigue, fascinate, divert and enthrall you.

For tickets for all events, please pop into Roseland Visitor Centre.