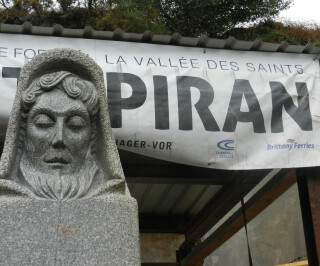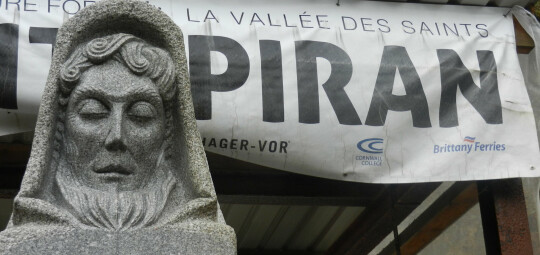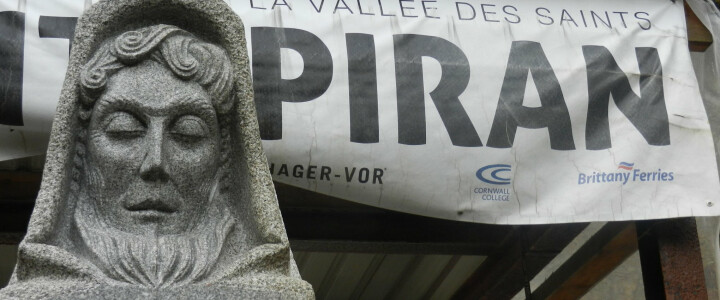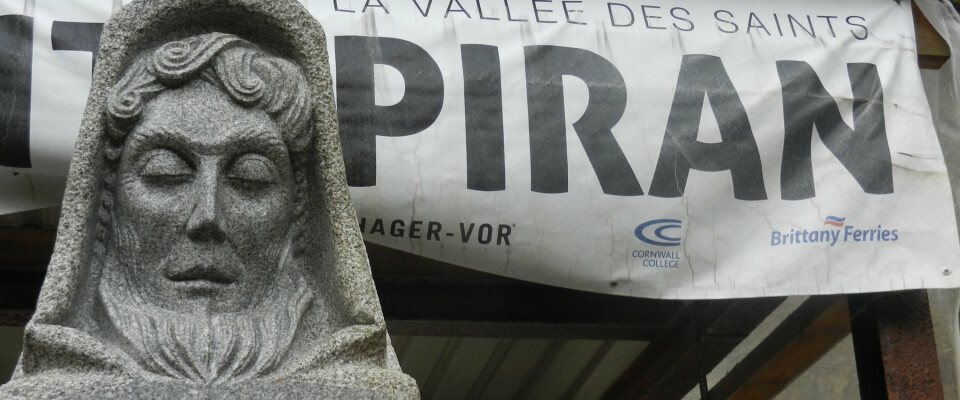 St Piran Sculpture Sets Sail from Falmouth to Brittany
26 April 2018
The Valley of the Saints will celebrate its 10th anniversary and welcome its 100th statue - St Piran, sculpted in Falmouth by local artists Stéphane Rouget and David Paton
Brittany's Easter Island
At the heart of Brittany, dozens of statues of Breton saints have taken up residence on a hillside, whence they appear to be contemplating the landscape. The giant four-metre high granite statues of saints have been crafted in the village of Carnoët, and placed on a feudal own particular style: one looks like the Petit Prince, another a North American Indian. Every year, some new giants are sculpted from the granite, making the landscape even more incredible each time. Guided tours are organised every day. Free access all year round. www.lavalleedessaints.com
A tribute to the common history of Cornwall and Brittany
In July, the Valley of the Saints will celebrate its 10th anniversary and welcome its 100th statue. To recall the links between the two Celtic cousins, the Valley of the Saints has chosen its 100th statue to be one of the most emblematic holy Patron of Cornwall, Saint-Piran. Absolutely everything in this artistic & cultural project is enhancing the union of the two regions, from the choice of the Saint to the choice of the stones themselves.
The giant granite statue sculpted in Falmouth by local artists Stéphane Rouget and David Paton will cross the English Channel on the old traditional tuna-fishing sailing vessel La Nébuleuse, departing from Falmouth on 11th May 2018. Many surprises and festivities will take place all along the 3-month journey of St Piran from Falmouth to its final stop in Carnoët, central Brittany.
Cornwall is the first step of The Giants' Crossing project let by the Vallée des Saints association. Symbolizing the journey of the first Saints who crossed the Channel to reach Armorica (ancestral Brittany), each year for the next four years, a monumental statue will be sculpted in Cornwall, Wales, Ireland, and Scotland, where most of the Monks came from, and will cross the Channel on old sailboats to reach the Valley of the Saints in Brittany.
Links between Cornwall & Brittany
Brittany has especially long, strong connections with Cornwall. No need to be a keen observer to notice the similarities between Cornwall and Brittany, two Celtic regions that probably have much more in common with each other than with their respective countries. The western peninsulas of France and England share a long history of navigators. The two regions have largely developed thanks to the fishing industry, as recalled by the many fishing festival taking place in both regions. Strong links between the two communities still remain today with over 30 town twinning agreements and many common artistic & cultural projects.