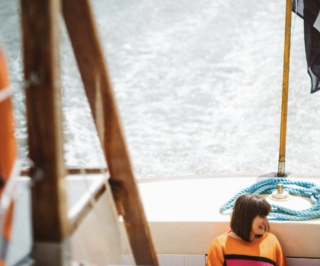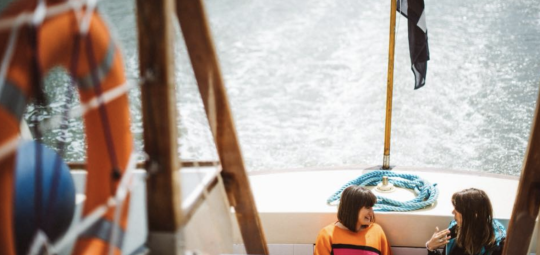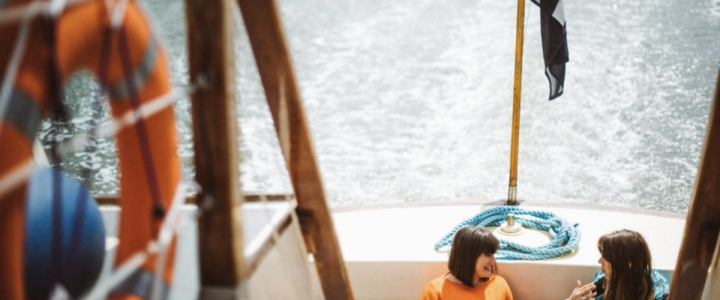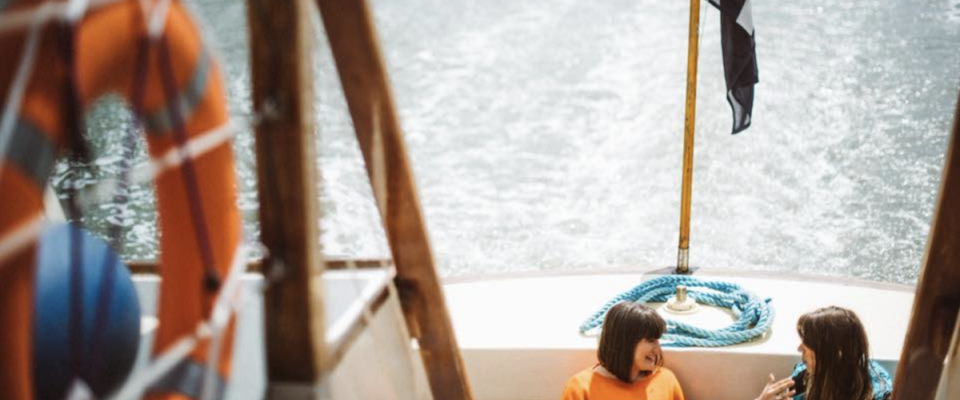 Interview with Zena Birch Humanist Celebrant on board Moyana
18 June 2018
We invited leading Humanist Celebrant Zena Birch on board our beautiful charter boat Moyana to talk about the possibility of a wedding ceremony on the water...
KNOT: So Zena, for those who don't necessarily know what a Humanist Ceremony is, can you tell us a little more about it?


Zena: A Humanist Ceremony won't unrecognisable to something you will have witnessed before. The main difference is that every single word that is spoken within a Humanist Ceremony is totally relevant. So what myself and other Humanist Celebrants do is work with every single couple to find out why it is that they are getting married and what it really means to them, then we create and craft something that is based around what we have learned. Everything I put together I take from the people that I meet. I think nowadays when you have a ceremony you want that ceremony to represent you, to sound like you, and not to be the same as any other ceremony you have been to before with just different faces and different names. So yes, the main difference with a Humanist Ceremony is the content. The content should be relevant and there should be no moments within that ceremony where you are simply plodding through it. You should be throwing your shoulders back and saying 'yes this is what we are standing for!'


KNOT: So what sort of bride and groom does choose you Zena? What kind of couple wants a Humanist Ceremony?


Zena: It's really interesting, as one of the best things about my job is that you initially get an email or telephone call, with two names, and you know nothing more about this couple at this point and then people reveal themselves to you which is so fascinating. What I would say that most of my couples have in common is that actually the ceremony means something to them - the ceremony is the most important part of their day. It's not something that they just want their guests to endure before they go off and enjoy a big party. It's about being able to allow their community to hold them accountable for their public declaration, and usually what they want is that they want their guests to feel important, that saying these words is even more important because they are saying it in front of them. So I think one of the common strands that all my couples have is that the ceremony isn't just the bit you have to get over with in order to enjoy the rest of the day, it's the reason for the rest of the day.


KNOT: How far in advance do you meet your couples?


Zena: I tend to meet my couples from anywhere between 6 months and 18 months before their wedding, and in that time it's extraordinary how much information you can get and how much you learn about people.



KNOT: Can you have a Humanist Ceremony anytime, anywhere?


Zena: Yes absolutely anywhere! couples who choose to have a humanist ceremony have complete freedom as there are no restrictions. One of the reasons that I became a Humanist Celebrant is so that I didn't ever have to say no to people, I get to say yes! I think it's important that couples should be allowed to celebrate precisely how they want and where they feel an affinity with. A lot of the time my couples choose locations that represent them, their story, or have some sort of meaning to them,or even creating a memory that they can make and create with their guests, and maybe someday revisit.
It may be that I am being very biased as we sit here on this beautiful day, in this extraordinary setting, but being able to conduct a ceremony onboard Moyana makes me incredibly excited! A ceremony on board a magnificent boat like Moyana would certainly embody the romance and allure that this stunning stretch of river evokes. Just think, it could take place at any time, day or night, we could do a sunset ceremony, we could do a moonlight ceremony, or as we are right now even!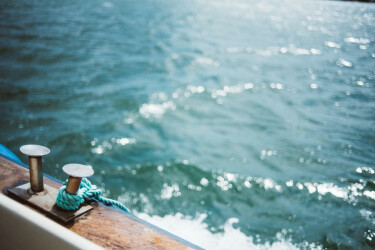 KNOT: So what does that mean for the legal paperwork, and the documentation of the wedding and marriage?


Zena: So unless we take the Moyana up to Scotland where we can do all the legal paperwork there, at the moment in England you still have to sign all your legal documents in a registry office. You can do this very simply, a standard statutory ceremony is around £45 and it takes around 15 minutes and is a lovely little thing. What most people do is just take their best man and their bridesmaids, or maybe some immediate family and then sign their documentation. Then they go on to have their humanist wedding ceremony- the moment where vows and rings are exchanged and where all the reasons why you have probably chosen to gather those people and have a Humanist Ceremony with them as your witnesses are expressed.

When I first started out, one of the easiest ways I found was to imagine it like a birth and a birth certificate. One is categorically and unquestionably the event, and the other is making sure that all the legal paperwork is signed, in births, deaths and ledgers - it's there. It can be really nice to have those two things ever so slightly separate. Most of my couples say that it actually makes them far more relaxed on the main wedding celebration, because they knew that nothing could go wrong and that everything that would then happen would just be a part of the story of the day. We are working on it though, and with any luck we should be making it legal in England at some stage in the next couple of years.



KNOT: We find that so many people actually want to get married on board the boat, it seems to us like a humanist ceremony would be the perfect fit...


Zena: Absolutely! I think that Moyana would offer an intimate, romantic and utterly Cornish setting for a wedding ceremony. Imagine if you got proposed to on the water, and then brought everybody together a year later for the wedding. What I find extraordinary about the boat is it's versatility, on a beautiful day like today, it is easy to imagine conducting a ceremony on the open top deck with the stunning Fal River backdrop. That said, even if the weather wasn't as bright, the inside areas are so beautiful. There is so much potential to create a ceremony that is bespoke, and tailored in every way. Imagine Elopement weddings, sunset or sunrise ceremonies, creekside cruising and mooring up at your favourite spot and even finishing the celebrations by arriving to a party venue by boat.
If you love the water and are swaying towards a Beautiful Boat Wedding Ceremony then find out about our Exclusive 2019 OFFER...