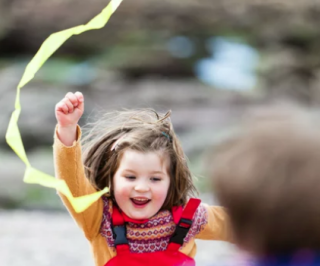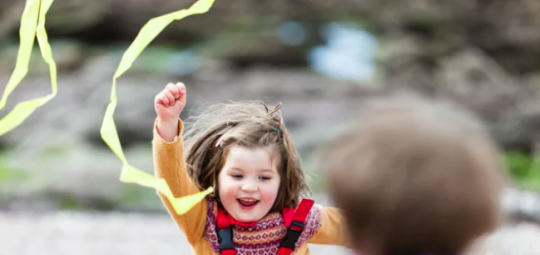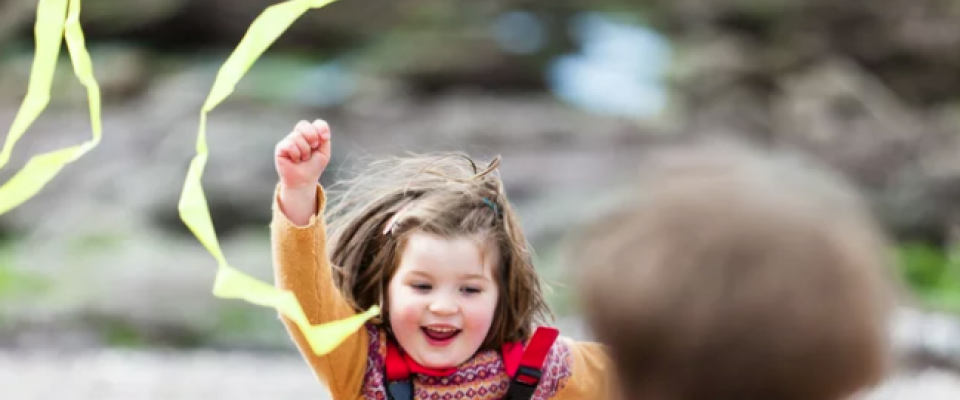 Things to do during the school summer holidays in Cornwall
14 July 2018
Cornwall is bursting with activities and attractions to keep children busy during the school summer holidays. Here's our top picks...
The National Maritime Museum Cornwall

Stay cool at the National Maritime Museum Cornwall in Falmouth this summer and enjoy their packed programme of exhibitions and events including the major Titanic Stories exhibition, Pirate School, Treasure Island Play Zone and Pirate Parrot Treasure Trail - all part of your admission fee.
Pirate School - 23 Jul - 31 Aug
At Pirate School join the trainee pirate crew in fun packed sessions with Rattlebox Theatre, meet two pirate characters, find out facts and fictions behind real pirates, learn to find your way around a ship and handle some pirate treasure - Shiver me timbers!
All day every day
In the Treasure Island Play Zone if ye be brave enough, follow the map ...... through the smugglers cave ... along the island beach .... to Treasure Island fort. Watch out for real 'pirates' on the way!
On the Pirate Parrot Treasure Trail 7 Pirate Parrots have jumped ship and are hidden in the Museum. Can you find them?
You can also make your own pirate cutlass, parrot, and treasure chest at the Make and Takes table.
If you've not yet seen the acclaimed Titanic Stories exhibition don't miss the chance to explore the stories of the Titanic's momentous sinking, and re-appraise many of the myths and controversies.
Plan your summer outing to NMMC..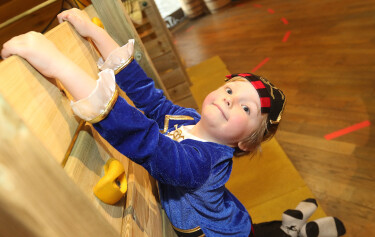 English Heritage - Pendennis Castle

Hands on History: Terrific Tudors
25 Jul – 31 Aug
Get set for a summer packed with family fun as the Hands on History Crew bring Pendennis Castle to life. Join the crew for Tudor activities and storytelling during the school holidays Tickets will be available to purchase on the day.
Tudor Pageant
31 Jul – 2 Aug
Celebrate all things Tudor at Falmouth's great Tudor castle! Hear canons and muskets roar, see a play fit for a (Tudor) king, and enjoy the pomp and pageantry of the Tudor court.
Buy tickets for this event online before Friday 27 July and receive 10% off!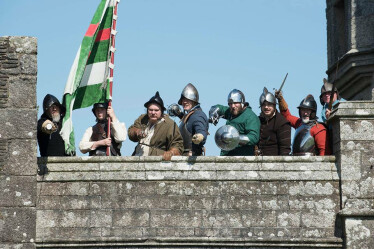 Grand Medieval Joust
7 Aug – 8 Aug | 14 Aug – 15 Aug | 21 Aug – 22 Aug
Experience a spectacle of speed and skill as knights on horseback clash in contest. Choose your champion and see who is victorious in this colourful display of chivalry and courage.
Surround yourself in pageantry and marvel at falcons in flight. The living history encampments will take you back in time, where you'll be kept entertained by the court jester and merry musicians. Budding knights can also enjoy their own hero moment as they test their bravery in the hobby-horse jousting.
Buy tickets for this event online before Friday 3 August and receive 10% off!
Pendennis at War
29 Aug – 30 Aug

Step back in time to the Second World War and experience explosive action and all the thrills of the home front, with re-enactments, music and vintage vehicles.
Buy tickets for this event online before Friday 24 August and receive 10% off!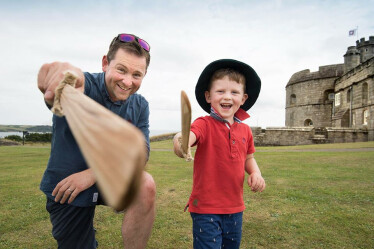 Trebah Garden have a vivid mix of performances lined up this summer, from theatre to puppetry, music, and dance all set against the stunning backdrop of an award-winning sub-tropical Cornish garden.
The Sea Show
27 Jul
The Sea Show is a quirky and hilarious mix of puppet show, natural history and comedy cabaret.
Meet crazy characters like Morwenna the 'beautiful' mermaid, Ruan the reformed seagull and salty seadog Captain Pemburthy, as well as a cast of mischievous sea-squirts, anemones, limpets, crabs and pilchards.
Come and celebrate the sea with tall tales, silly slapstick, fantastic facts, live music and songs - unmissable fun for children and adults of all ages!
Performance included in garden entry.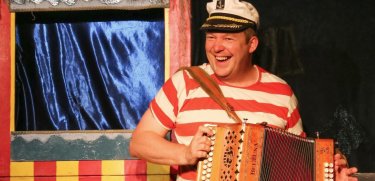 The Reluctant Dragon
28 July
"You've got to fight him some time or other you know, 'cos he's St George and you're the dragon…"
When a dragon is discovered up on the Downs, the Boy is not in the least surprised. But this particular dragon is not a bit like the ones in fairy tales - this one writes poetry and doesn't like fighting! So what will he do when he finally meets St George?
Find out in Quantum Theatre's enchanting adaptation of Kenneth Grahame's, The Reluctant Dragon - a touching, sweet and funny tale of bravery, friendship and derring-do for all the family.
Arbor
29 Aug
Part Man. Part Tree. 18 feet tall. Meet Arbor.
Follow Arbor as he strides around the garden, vanishing between trees and emerging with his cart full of tree saplings. Arbor tells the story of a tree pushed from his home and his fight to preserve his future. Encouraging the audience to plant and nurture their own trees, Arbor will give each person a sapling to take home, leaving a legacy that will last for generations. Arbor is an interactive walkabout performance, suitable for the entire family. Created by award-winning puppetry and theatre company, Smoking Apples.
Performance included in garden entry.
SCRAWW
14 Aug – 25 Aug
The birds of the world have gathered; join the flock on an epic quest through the garden to find the legendary Simorgh bird. A feather fuelled, technically immersive journey into Persian poetry… prepare to elect your new king!
An original production commissioned by Trebah and created by artists from Cornwall, London and New York.
A promenade performance taking place on foot around the garden.
Punch & Judy LIVE (with actors!)
18 Aug
He's a rogue, he's a rover, he's selfish, he's a bad'un, but don't we just love him. Judy's his wife and ain't she gorgeous (but you might think she's one of the Borgias). With his nose and his chin and his great big cudgel, he'll knock you down flat, now ain't that delightful. Scaramouche, Toby, Hangman and Constable, haven't a hope when Punch gets at 'em.

Carnon Downs Drama brings you the real thing, a live performance of murder and mayhem. It's just the show, you must bring the kids to, appallingly funny and dreadfully frightful.

Performance included in of garden entry
National Trust Trelissick

The best way to arrive to Trelissick Gardens is by ferry. Take the boat from Truro, St Mawes or Falmouth and add a splash of adventure to your day out at the gardens.
Summer of Sport
21 July
Take the family and enjoy a game of tennis or badminton on the West Lawn throughout the summer holidays. Pick up a sticker from the shop for completing the summer of sport activities A summer of sport medal is also available with a suggested donation of £1 to go towards the conservation work at Trelissick

Summer estate agent children's trail
From 20 July
Become an estate agent at Trelissick and match the animals to their perfect home in the garden
There are seven animals looking for their perfect home at Trelissick. In the garden you will find seven animal homes for sale. See if you can match the animal to their ideal home


Hunt for Bugs - 50 things to do before you're 11¾
1 Aug
Learn about the different types of bugs and the habitats they live in here at Trelissick. Complete one of your 50 things activities at Trelissick by hunting for bugs.


Fly a kite - 50 things to do before you're 11¾
25 Jul
One of the weekly 50 things activities throughout the summer holidays, see how high you can fly a kite in the Parkland. If you're not lucky enough to have a windy day don't worry as Trelissick will have a small craft activity where you can make your own kite to take home.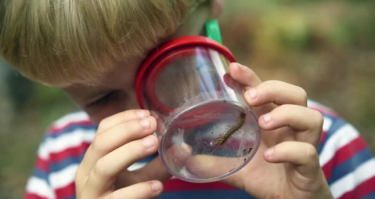 National Trust Glendurgan Garden


Take a trip down through the exotic and playful valley garden at Glendurgan and explore sheltered beach at the bottom.
Beach Games on Durgan Beach
Have fun and get active with your family and friends down on the beach this summer. You can borrow some play equipment from the Fish Cellar in Durgan village and have fun on the beach this summer. These activities are tide dependent so please check the tide times or call ahead for availability.
Brilliant Bee Trail

Find out all about these buzzing insects as you follow this summer holiday trail around the garden.
Do bees sleep? How fast can they fly? What is the honey bee's 'waggle dance'? You can find out the answers to these questions and lots more fascinating facts. There's also a prize at the end for every child that takes part in the trail.
The Greatest Showman
9 Aug & 23 Aug
Caerhays Beach Cafe and the Cornish Cinema Club have a got a whole host of drive in cinema experiences planned this summer. Due to popular demand, the hit musical "The Greatest Showman" is set for a double bill. The film starts at 9.30PM. We anticipate this showing being very busy indeed!
As per normal, the cafe will be serving their amazing food all evening with the bar being open as well!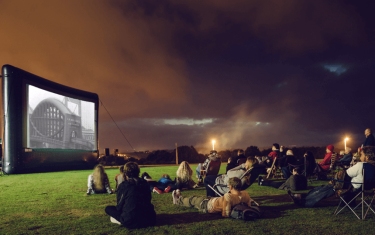 Hands on History- A taste of the tudors
25 - 31 Aug
Get set for a summer packed with family fun as the Hands on History Crew bring St Mawes to life this summer. Join the crew for have-a-go activities inspired by the castle's Tudor kitchens every day throughout the school holidays.
Tickets will be available to purchase at the event site on the day.
Miracle Theatre
15 Aug
This summer, Miracle Theatre unpacks Chekhov's bittersweet comedy about a once-wealthy family, whose idleness and extravagance have brought them to the brink of bankruptcy.
Audiences of all ages can enjoy the full 'open air theatre experience', by bringing along seats, cushions and blankets along with a well-stocked picnic or sample the delicious food and drinks provided onsite.
TAKE THE SHOWBOAT Make your evening even more memorable! Cruise to see the show at St Mawes Castle from Falmouth!
Add a little adventure to your days out and take advantage of the areas wonderful waterways whilst travelling between attractions. Grab yourself a Fal Mussel Card and get unlimited travel around the area by train, ferry or bus, as well as discounts at attractions, castles, shops, cafes and gardens.