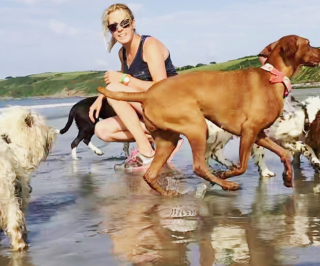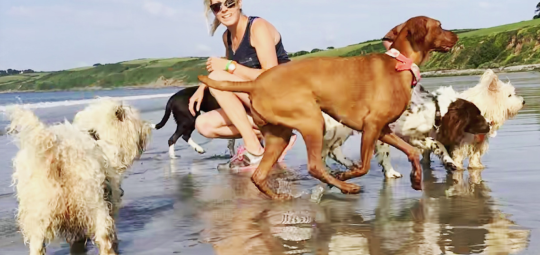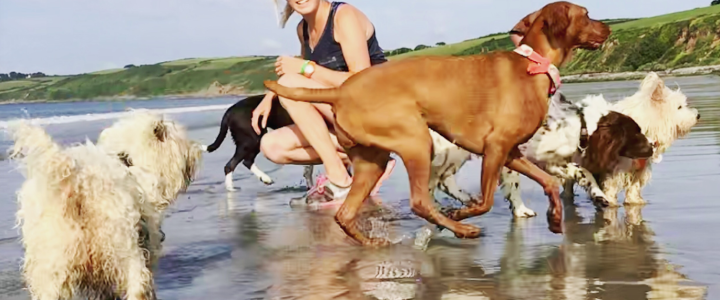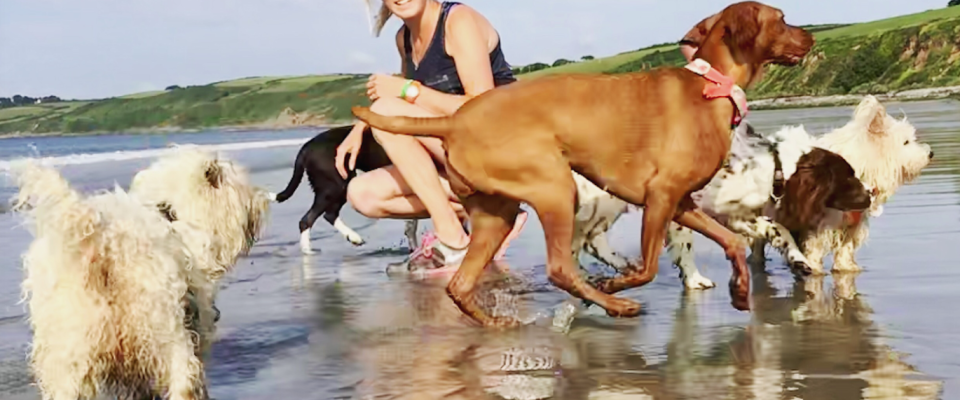 Top 5 tail wagging walks from the Roseland Peninsula
31 July 2018
Where do you go when you want to walk your dog in this part of Cornwall? We asked the experts at The K9 Capers Co. Dog Walking, Day Care & Holiday Services, St Mawes for their favourite dog walks in the area.
We count ourselves very lucky to live and work on Cornwall's beautiful Roseland Peninsula and spend time on and beside the wonderful Carrick Roads and Fal River.


Walking oodles of miles each week, we thought we'd share our 5 favourite walks that really get our K9 clients' tails wagging and us coming back for our K9 capers time and again.
Pendower & Carne Beach


What's better than a huge sandy beach for a great run, sniffing around rock pools, the perfect ball fling or for a good paddle and swim in the sea?
Check your tide table and aim for low, or a couple of hours either side of low tide and you will be met with a stunning expanse of sandy beach almost a kilometre long which gently shelves in to the sea.
Parking is available at both ends of the beach, as are public loos (although these may be closed in winter). Set your SatNav to TR2 5PE for Pendower (the end nearest Portscatho) or TR2 5FP for Carne (the end nearest Veryan and Nare Head). Dog Friendly all year, with a request from Veryan Council that dogs be kept on leads at the Pendower end between 9am and 6pm from May to September. We would always recommend that you check the current dog friendly status of a beach before visiting. There are dog waste bins at both ends of the beach.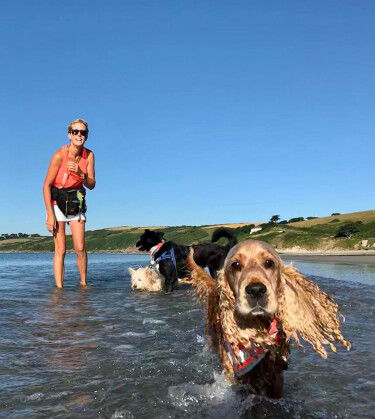 The National Trust Trelissick Estate


This is a favourite of ours for a weekend walk, hopping on the Fal River Trelissick Ferry from St Mawes and heading up the Carrick Roads disembarking at Trelissick's very own pontoon.
As soon as you head off the jetty you'll find yourself on a signposted and wonderfully maintained picturesque path which leads you on a circular walk through Trelissick's beautiful river banking woodland and back to the house itself where you can find refreshments (dog friendly in their courtyard) and loos. There are dog waste bins on the Trelissick Estate.

Click here for the St Mawes to Trelissick Ferry information & timetable
St Anthony's Head via the Place Ferry

Fal River's Place Ferry is a small passenger ferry which links our home village of St Mawes with the tiny hamlet of Place, just the other side of the Percuil River. Running from Easter until October, the Place Ferry lets us head to one of our favourite walks without having to hop in car!
On disembarking the ferry, head right and up the little lane past the stunning Place House. You'll find a clearly signposted footpath on the right which takes you on a beautiful walk around the rear of Place House and its chapel, and which leads you up around the awe-inspiring coast path to St Anthony's headland and lighthouse – views that never fail to take our breath away and a stunning sandy dog friendly cove for a dip in the sea.

Either carry on and follow the signposts to make it a circular walk, or head back the same way and take in the equally spectacular views towards St Mawes and the Carrick Roads in the other direction. There are no dog waste bins on this walk – please take dog waste away with you.

Click here for Place Ferry information & timetable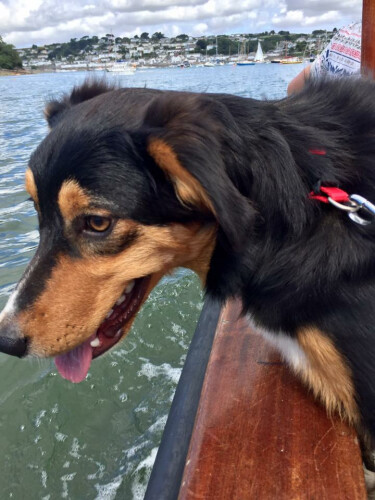 St Mawes to St Just Church & a Cream Tea at Miss V's


A (pretty much!) road-free dog walk with a cream tea half way. What's not to love? One of our staples with our K9 clients – this walk offers a beautiful stretch of footpath through National Trust countryside and farmland with a good stretch off lead where stock doesn't graze (please take care to spot notices on gates which will indicate where stock may be grazing).
Starting out at the grassy car park of Henry VIII's St Mawes Castle, this route is a simple case of following the countryside footpath and keeping the Carrick Roads to your left until you reach St Just! You will head through 8 or so different fields, and as you exit the last one you will find yourselves on a little lane – continue until you reach an equally little junction left to the boatyard, and here follow signs for the footpath to the church (which will lead you along through the boats, hopping back up on to a footpath into the stunning, and dog friendly church grounds).
There are public loos on the road above the church open all year and also a lovely seasonal café, 'Miss V's' serving coffee, cakes, light lunches and teas. After your pit stop choose either to return the way you came or follow the signposted route to make your walk circular, following the Public Footpath through the top fields adjacent to the road in to St Mawes – stunning views across the Carrick Roads to Mylor, Trefusis, Falmouth and Pendennis. There is a dog waste bin at the castle and also as you turn down towards the boatyard in St Just.
The Percuil River

This picturesque walk takes you from St Mawes village and out to explore some of the Percuil River. Leave the village heading out along Summer's Beach, continuing along the road until you see Polvarth Boatyard signposted – turn right here, and at the bottom of the lane, hop up left onto the Public Footpath.
The footpath will lead you through some farmland, but mostly hugs the edge of the river with beautiful views across moored yachts and finally across to Percuil Boatyard. As you head a little further on the path will lead you up hill through woodland, and finally back out to cross the main road to St Mawes, at the water tower. Cross the road carefully, heading inland with the water tower immediately to your left. You will be met with stunning elevated views across the Carrick Roads to Falmouth. Heading straight on, following the wooded footpath downhill, and at the bottom turn left, to follow the National Trust footpath along Newton Cliff to St Mawes Castle, and the village beyond.

There is a dog waste bin at the castle, but no others on the walk – please take dog waste away with you.

Whilst some walks offer natural streams for dogs to drink from, please don't reply on these, particularly in hot weather where they may be dry. Please always take fresh water and a bowl for your dog with you, and avoid walking during the hottest part of the day.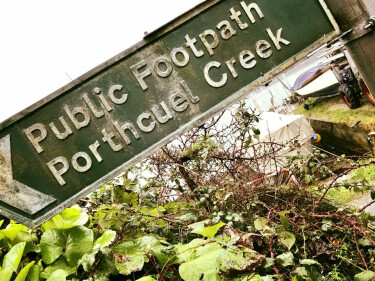 Find out more about The K9 Capers Co. Dog Walking, Day Care & Holiday Services...


www.facebook.com/thek9capersco
www.instagram.com/thek9capersco