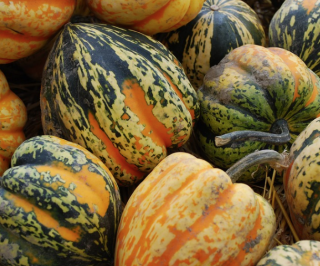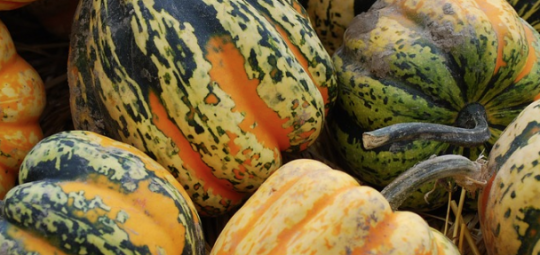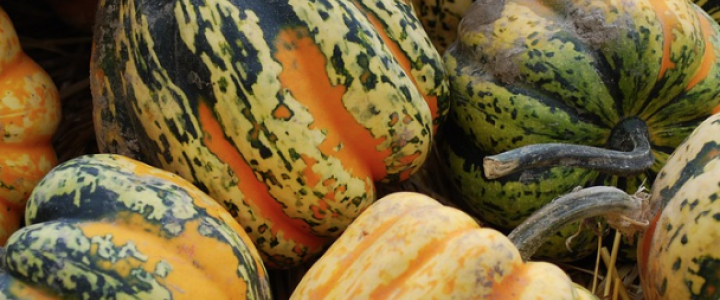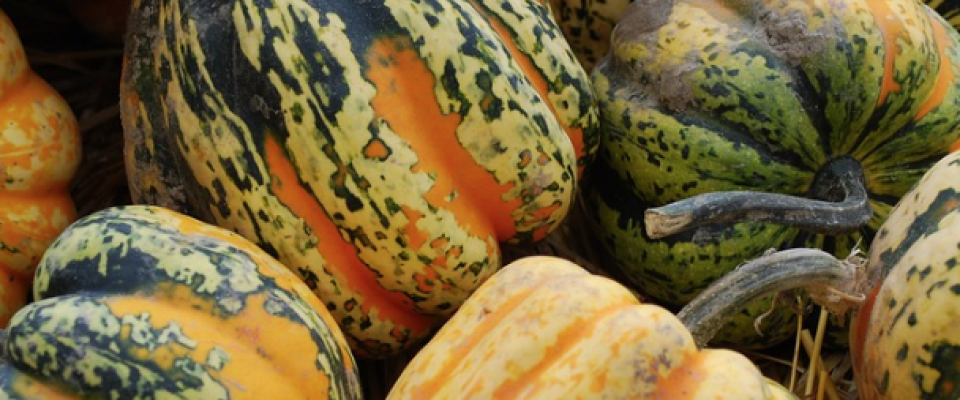 Autumn Special Guest Recipe from Muddy Beach
17 September 2018
Recipe : Braised Pork belly, roasted harvest squash, slow cooked apple, crackling and Cornish Orchards cider jus
The abundance of freshly harvested squashes, great quality Pork and the Cider season, makes this classic marriage of flavors an authentic taste of Autumnal Cornwall.
Ingredients: Pork Belly
Pork belly x750g (ask butcher to remove ribs and skin for you)

Garlic cloves x1 bulb

Thyme x a few sprigs

Star Anises x 3 stars

Apple juice x 1 carton

Granny smith apples x 3


Ingredients: Harvest Vegetables
Butternut Squash / any mixed squashes x 4

New potatoes x 200g

Garlic cloves x3

Thyme x a few sprigs

Rosemary x a few sprigs

Ingredients: Cornish Orchards cider jus
Braising liquid from the Pork

Spanish onion x 1

Caster sugar x 50g

Carrot x 1

Fennel x 1 bulb

Cornish Orchards x 1 pint

Double cream x 200ml

To start we need to get the Pork belly braising in the apple juice, place the belly in a deep braising tray on top of the ribs which the butcher removed, this acts as a pivot. Next add the carton of apple juice, garlic, and thyme all whole to the liquid around the belly, cover air tight with tin foil and braise in the oven for 4.5 hours on 160 degrees. After 4 hours peel back the foil and the apples chopped in quarters with the cores taken out to braise for the last 30 minutes. On a separate tray or dish peel and chop your squashes (keep the seeds to toast they're delicious on salads), cut the new potatoes in half, mix together with olive oil, crushed garlic and the rosemary and thyme sprigs. Roast in the oven for the last hour next to your Pork belly. Once the Pork belly comes out turn the oven up nice and high for the crackling around 220 degrees. Cut up your pork skin into strips and rub with salt and oil and crisp in the oven for around 20 minutes.

In a saucepan fry your chopped onion, fennel and carrot until soft. Add the sugar and a touch of water until caramelized and golden brown. Add the Cider, the braising liquor and reduce down by half. Then add the double cream and cook out until thick (should be a dark brown color), finish by passing through a sieve.

To serve place a wedge of your Pork belly on top of the roasted squashes, poor the cider jus around generously and garnish with crackling and the poached apple. Delicious!
This recipe was brought to you by Muddy Beach, a relaxed yet modern café / bar / restaurant on jubilee wharf, Penryn.
01326 374424