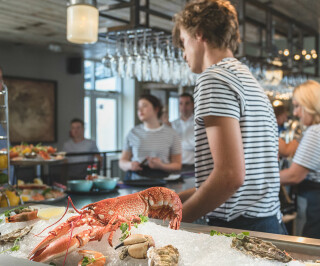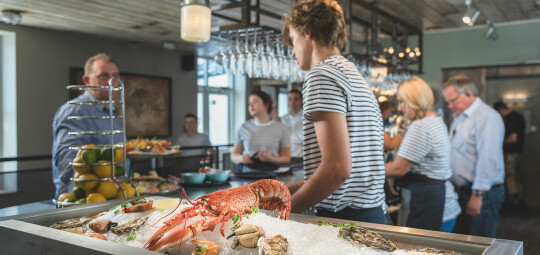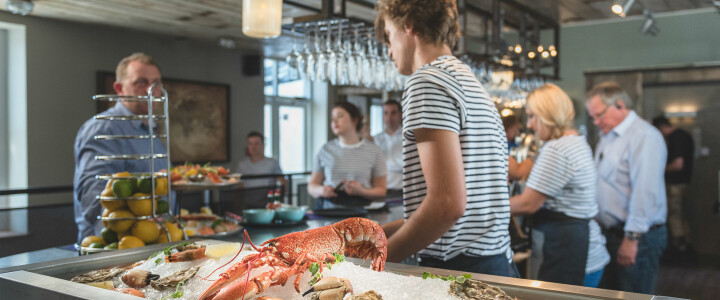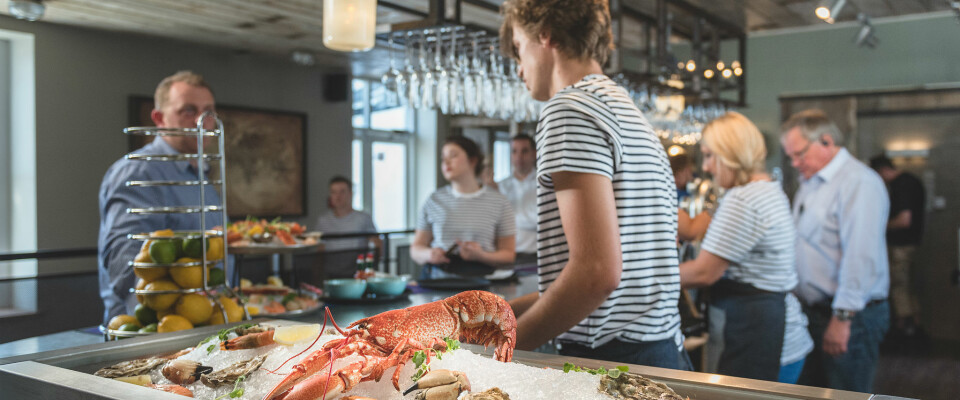 REVIEW : Dinner at The Chain Locker, Falmouth
8 October 2018
Friday night is date night and Mr Fal River and I enjoyed dinner for two at one of Falmouth's oldest inn's, our new go-to restaurant for top-quality quality cooking, harbour views and friendly feels.
The Chain Locker Falmouth is superbly located on Custom House Quay, especially if you want to jump straight off boat and into one of the towns most iconic and friendly inn's.

It's now a year since the major multi-million pound renovation project by local St Austell Brewery. In its new incarnation the pub blends old and new harmoniously alongside freshly cooked food and award-winning beer.
Step inside, and you will find all the character and feel of this centuries old Cornish institution, low ceilings, original wooden beams, and exposed stone walls decorated with objects that tell stories of the towns maritime past.
As you head to the new dining area on the first floor, these features now underpin a clean, modern design scheme, where pale walls and polished floors reflect natural light as it floods in through the large windows with superb views out across the harbour.
What we drank...
Rose Pinotage - hand-picked by the friendly bartender who took great care in selecting the right drinks for us.

Rhubarb and Raspberry Tarquin's Gin with a Fever Tree Mediterranean Tonic - we went on to order a few of these as it turned out they were highly quaffable!
What we ate...
Both Mr Fal River and I opted for the Ham Hock & Pea Terrine with herb pesto and toasted sourdough to start. We simply loved this rustic terrine...totally delicious!
For main we both chose from the Coastal Classics. (it's only right when the restaurant is a stone's throw from the sea.)
I had the tender, tasty Cornish Dressed Crab which arrived looking the part and ready to demolish. It came with a crisp salad, fresh granary bread and nettle and ginger mayo! - this dip was just great - a really superb flavour combo
Mr Fal River had the Crab & Prawn Linguine in a chilli and lemon cream sauce which he described as 'sumptuous'.
All in all a fab evening! The Chain Locker gets top marks for it's delicious dishes, second to none service and friendly Friday night feels.

Book a table...