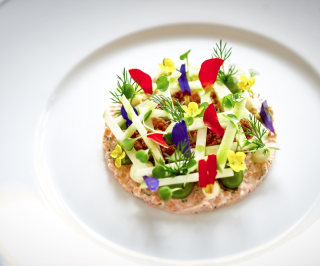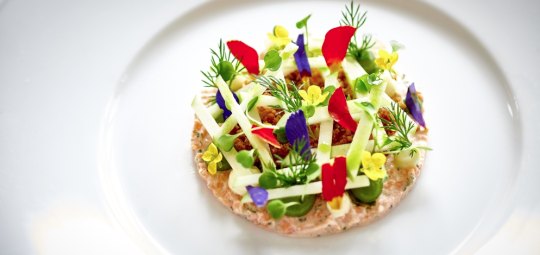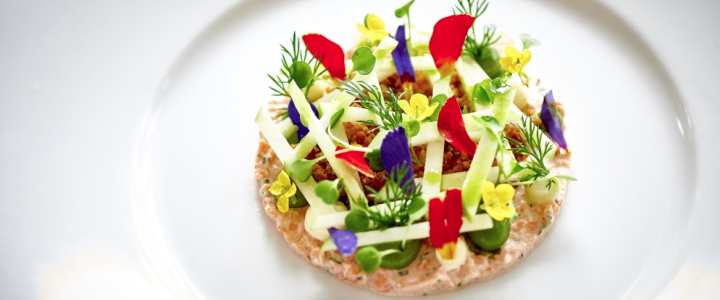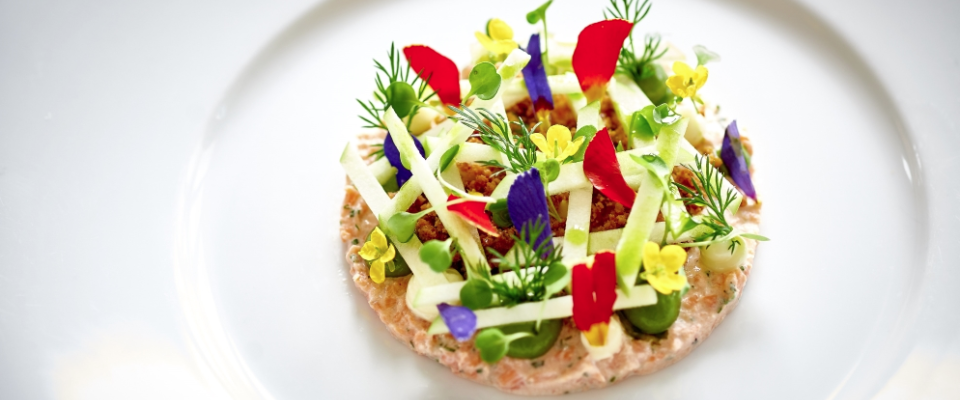 Where to Eat of the Week: The Idle Rocks
8 October 2018
This week's restaurant of choice lies at the heart of this stylish, laid-back waterfront Hotel in chic St Mawes.
The Idle Rocks is a luxurious foodie hotel set on a picturesque harbour, with wonderful views from sunrise to sunset from the terrace and glass-walled restaurant that runs the entire length of the hotel.

Crafting a vibrant seasonal menu, much celebrated Head Chef Guy Owen's sleek and simplistic style of cookery showcases the world-class local produce the Cornish coast has to offer. Bulging with flavour, depth and delicacy, you'll often find foraged ingredients taking centre stage on his unique menus.

Whilst the food will be served to the very highest standard, the setting is relaxed. The spacious restaurant and beautiful interiors make for the perfect place to sit back, unwind and watch the world go by, whilst the kitchen prepares your outstanding food.
Open 7 days a week The Idle Rocks offers breakfast, lunch, dinner & afternoon tea giving both guests and non-residents the chance to experience fine dining and delicious cocktails.

Whatever your choice of dish or meal, you will be greeted with good-old-fashioned hospitality and 5 star quality at the Idle Rocks Hotel.
Using the finest local produce, The Idle Rock's menu currently features a delicious range of freshly prepared autumn recipes bursting with seasonal flavour. This Gurnard, Ajvar, fisherman's sauce, herb crust Recipe has come straght from the Idle Rocks kitchen for you to try at home.
Call 01326 270 270 to reserve a table at The Idle Rocks, or BOOK ONLINE