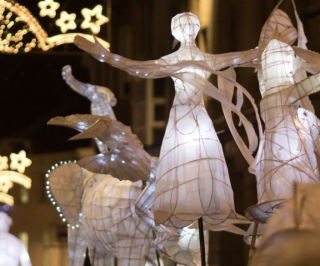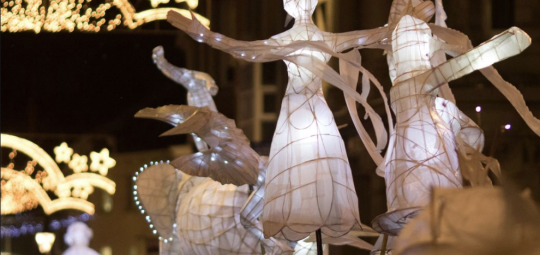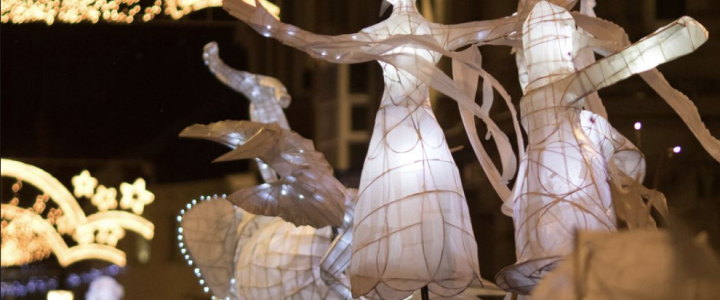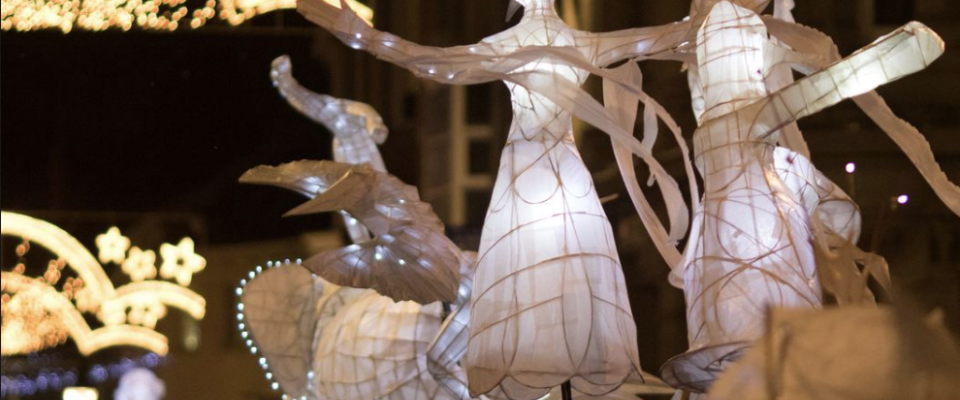 Top Things To Do in November
18 October 2018
Your comprehensive guide to the best events, pop-ups and things to do around the river this November.
November in Cornwall may mean evenings are longer and the days chillier, but that's no reason to retreat indoors. From cosy seasonal pop-ups to a world-class classical music festival this month is packed with a whole host of ace events and things to do.


SHIPS Exhibition - Peter Trotman
3 September — 21 November
Royal Cornwall Museum, Truro
Raised in the harbour town of Falmouth, Peter grew up surrounded by the juxtaposition of natural beauty and a busy, working port, where ships and the sea were a constant presence. His work attempts to capture, not just a Cornish sense of place but of many places simultaneously, often mixing abstract compositional, conceptual and figurative elements.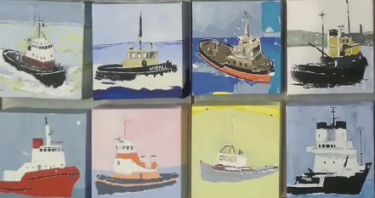 Music at Tresanton
2 — 4 November
The Tresanton Chapel, St Mawes
For over a decade Music at Tresanton has been gaining praise for its innovative programming and concerts. The festival takes place annually in November, and offers a unique chance to hear a carefully devised programme of four concerts, played by the finest classical musicians, in the intimate and relaxed atmosphere of the beautifully restored St Mawes Methodist Chapel.
An evening on board the RMS Titanic
8 November
Water's Edge bar and restaurant, The Greenbank Hotel, Falmouth, 7pm - Midnight

"Titanic was called the Ship of Dreams, and it was. It really was."

Immerse yourself in a world of Edwardian elegance and step aboard the RMS Titanic for an evening of fine dining, fizz and foot-stomping fun. Enter the grand Water's Edge cocktail bar in your finest attire for a glass of bubbles whilst the string quartet music plays gently, before taking your seats for a three course meal inspired by the era.

War Horse

15 November
The Poly, Falmouth, 7:30pm
Featured as part of The Poly's WW1 series, one of the great stories of friendship and war directed by Spielberg.
Model Engineering Showcase
17 — 18 November
The National Maritime Museum Cornwall, Falmouth
A celebration of model engineering in Cornwall. See stunning models, expert live demonstrations and even get involved with activities for all ages.
The Model Engineering Showcase will be an exciting event bringing together members of Cornwall's varied and diverse modelling community and providing an exclusive spectacle for visitors to the museum.
'World Illustration Awards 2018' exhibition
17 November — 5 January
Falmouth Art Gallery, Falmouth | 10am - 5pm | Mon - Sat
This exhibition showcases the very best professional and emerging illustrators from around the world. It features the winning entries to the World Illustration Awards 2018. The awards are judged by high profile, globally recognised industry professionals and drawn from a record of 3,300 entries from 75 countries. A touring exhibition from The Association of Illustrators (The AOI), in partnership with the Directory of Illustration.
Fish Friday
16 November
Join Trebah Garden for their extra special Fish Fridays.

Head Chef Daniel Gvalda cooks up seasonal fish dishes every Friday using the best of the day's catch. The menu will vary weekly, but will always include the option of having the catch of the day in a crisp batter served with chips, tartare sauce and pea puree. The full menu and a selection of hot and cold homemade desserts will also be available.
3 Daft Monkeys - Circus Party!
24 November
The Old Bakery Studios, Truro, Doors 7pm
'One of the highlights of Glastonbury' Mark Radcliffe, BBC Radio 2
The 3 Daft Monkeys Year of the Clown Tour Bringing vibrant and sparkling new songs from their recently released album Year of the Clown, festival favourites 3 Daft Monkeys perform a brand new set of their quirky, original and upbeat fiddle-driven tunes. Now with a 4-piece line-up, the band is taking their famously dynamic live show to new danceable dizzy heights.

Book tickets...
Trelissick Christmas craft fair
25 November
Pick up that perfect Christmas gift from the Trelissick craft fair, with a variety of gifts handmade by Trelissick staff and volunteers
Plan your trip to NT Trelissick...


Made in Cornwall Christmas Fair

28 November - 2 December, Lemon Quay
An impressive selection of Cornish crafts and food will be on display in Truro when the Piazza plays host to the annual Christmas 'Made in Cornwall' fair where every product on sale has a little extra added value as it is guaranteed as being Made in Cornwall.