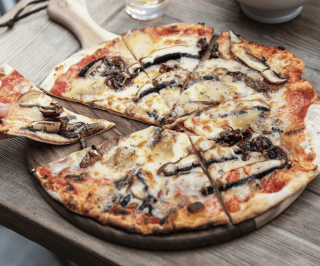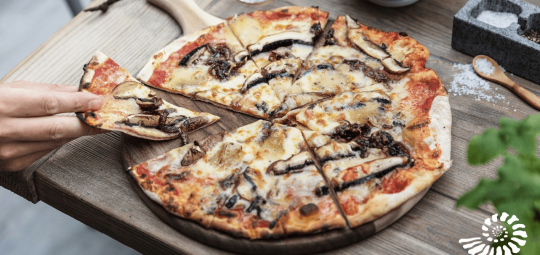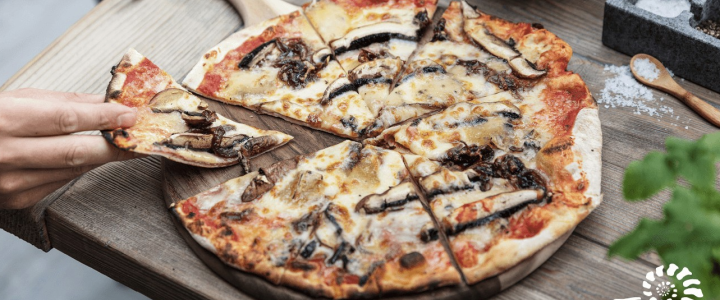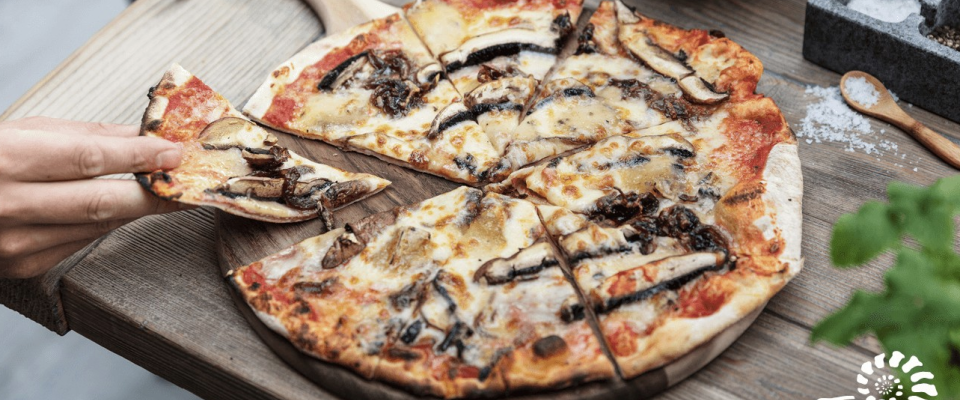 Guest Recipe from the Garden Kitchen
29 October 2018
Recipe : Roasted Pumpkin Ricotta and Sage Sourdough Pizza
Try this wholesome recipe from the Garden Kitchen, in Falmouth. A healthy twist on an classic comfort food.
Roasted Pumpkin Ricotta and Sage Sourdough Pizza

Base Ingredients
3 kilos of '00' flour
60 grams of salt
30 grams of olive oil
Water as required
Toppping Ingredents
1 pumpkin sliced
200 grams of pine nuts
6 leaves of sage
50 grams of ricotta
2 portobello mushrooms
1 handful of rocket
Drizzle of truffle oil
Method
Mix all ingredients well in a large bowl adding a spot of water if there are any dry bits left.

Transfer to a large surface and knead the dough for 3 minutes until it has an elastic feel.

Weight out to 150 gram balls and place onto floured trays in the fridge for about an hour.

While the dough is resting, roast the pumpkin slices with thyme, rosemary, garlic and a little olive oil for 40 minutes at 180c.

Roll out your pizza dough and spread the ricotta on the base of the pizza.
Chop the sage and mix it with a little lemon zest.
Then arrange your sliced pumpkin, Portobello mushrooms, and little splash of truffle oil. Finish with parmesan and pine nuts.
Cook at 225c for 4 to 5 minutes till lightly crisp around the edges but still nice and just cooked in the middle
Garnish with a rocket and serve straight away.
Recipe from the Garden Kitchen, Falmouth. For more healthy, wholesome, Mediterranean inspired dishes take a look at the full menu HERE.

Call +44 1326 312707 to book your table.