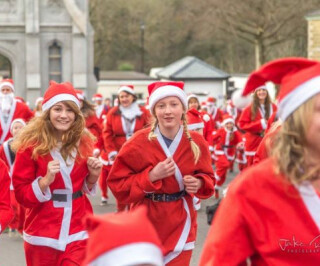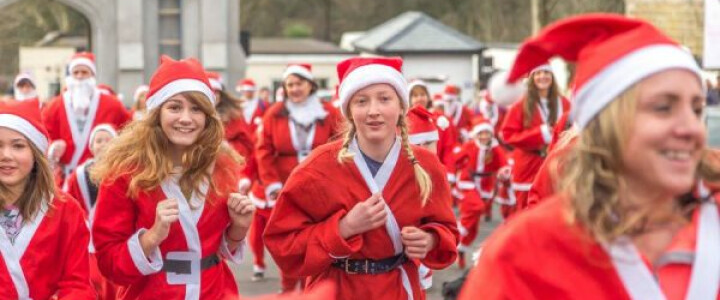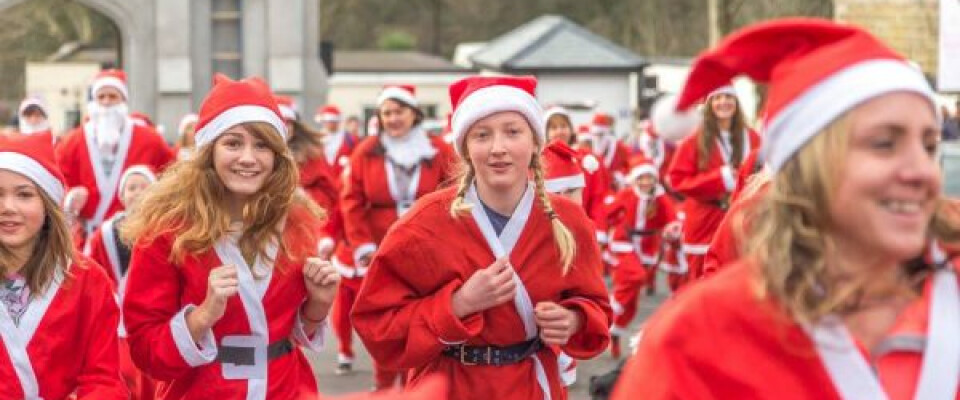 Falmouth Christmas Events 2018
1 November 2018
Falmouth transforms into hub of festiveness at Christmas! from Christmas markets to a live nativity through the streets, glittering Christmas lights to late night shopping, here's the full schedule of Christmas activities for all the family!
Thursday 29 Nov
Join in the Christmas celebrations as Falmouth school children parade through the town to The Moor for the annual lights switch on. Plenty of food, drink and festive fun to be had for the Falmouth Christmas Light Switch On. Further details to be announced soon!
Thursday 29 November | Thursday 6 December | Thursday 13 December | Thursday 20 December
A fantastic range of businesses are opening until 8pm for Falmouth's Christmas Late Night Shopping on the following dates.
Friday 7 December – Saturday 5 January
Miracle Theatre are back with a new and not to be missed Christmas show suitable for all, Aladdin.
Every Christmas for the last 50 years the Willoughby-Brown family have gathered at their country seat in Cornwall to eat, drink, laugh and bicker and, with the help of their loyal staff, to provide their own entertainment in the form of a home-made pantomime.
The few guests who have been permitted to witness these rare soirées have spoken of being swept away by eccentric singing, exotic dancing, breath-taking magical effects and of being frequently moved to tears of laughter.
This year, as an act of seasonal charity, the family has decided to embrace the epithet of 'great art for everyone'. Stopping short of actually allowing the general public to soil the carpets of their splendid house, they have offered to install themselves on the stage of the Princess Pavilion, where they invite you to assemble and share their unique interpretation of the oriental fairy-tale Aladdin.
People and friends of Cornwall… brace yourselves for all the fun of traditional panto and a whole lot more!
Sunday 9 December
Celebrate Christmas with the Live Nativity, a FREE Nativity event like no other!
Be part of the Nativity story. Follow Mary on her donkey, led by Joseph as they search for somewhere to stay, listen to a choir of angels and Gabriel telling the shepherds to follow the bright star. Join the wise men to find the stable on the Moor in a marquee, where Mary is cradling the baby Jesus surrounded by pens of animals. After the event, you can visit the Methodist Church opposite the marquee for free refreshments, children's craft and face painting.
Saturday 15 December
Join in with Falmouth's festive Santa Fun Run in aid of Cornwall Hospice Care!
Cornwall Hospice Care's Santa Series returns to Falmouth on Saturday 15th December 2018.
Sign up and join the Santa team at this exciting family event. You can run, jog or walk either the 1 or 3 mile route through the streets of Falmouth. Sign up today and receive your free Santa Suit. Spaces are limited, so advanced registration is recommended.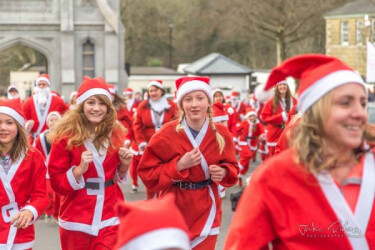 Near-ta Theatre presents Christmas. Time.
Thursday 20 December – Monday 24 December
Near-Ta Theatre are back for their 10th Anniversary performance of Christmas. Time.
Charlie and Toby are feeling low, and why wouldn't they? It's Christmas Day and they're serving time at Her Majesty's pleasure. But why shouldn't they be having a Merry Christmas in spite of their incarceration? What's stopping them from creating Christmas around them? Absolutely nothing! And so they set off on their festival of carols, Claus, Christ and custody…
Join them on a fantastical adventure through Dickens, pantomime, musical, Christmas dinner and Christmas films! See as they build a wonderfully Merry Christmas around them with songs, snowmen and lots of laughs in this truly festive show that puts the 'cell' firmly back in 'celebration'!
Written and performed by Daniel Richards and Ciaran Clarke, and directed by Simon Harvey (o-region, Kneehigh) Christmas. Time. is a musical comedy for all the family, and year after year proves a festive and fantastically funny Christmas offering from Near-ta Theatre!
Tickets available here.
Don't miss The Working Boat's first ever mini Christmas festival where they'll be revelling with carols, mulled cider, scrumptious food and more! Enjoy Falmouth's late night shopping before wandering over to The Working Boat, where you'll find toasty tipples at the bar and plenty of cosy spots under the heated awning area.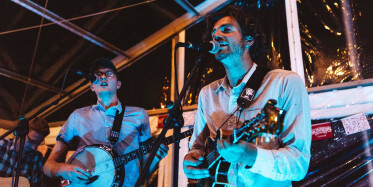 Monday 24 December

The Falmouth Harmony Choir raises money for good causes by performing throughout Falmouth Town on Christmas Eve. This Christmas will be the Falmouth Harmony Choir's 119th performance, even two world wars couldn't stop the choir's Christmas performances!