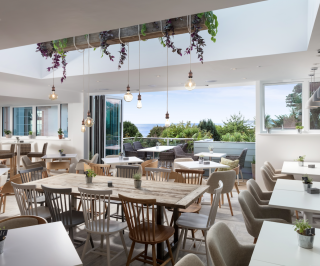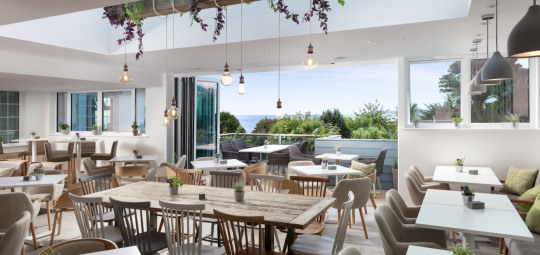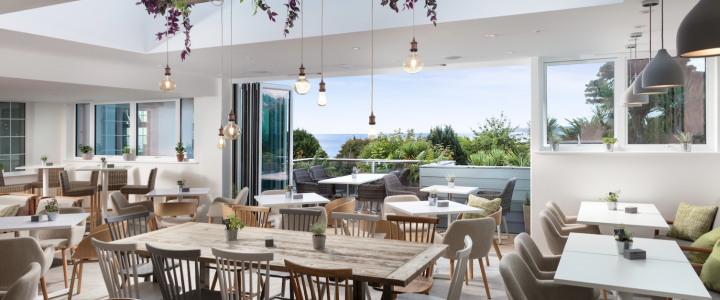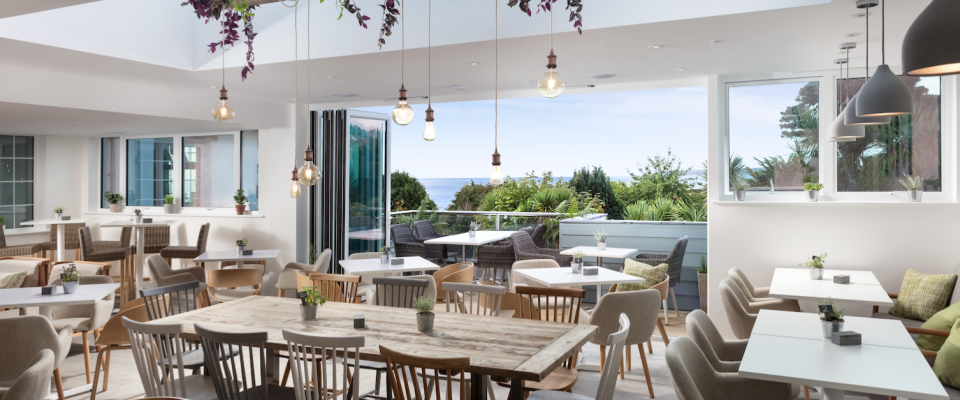 Where to Eat of the Week : Garden Kitchen
29 October 2018
Have a tasty time this week at Falmouth's NEW super healthy and wholesome food joint the Garden Kitchen.
If you haven't visited St Michaels Hotel and Spa following the multi-million pound redevelopment, then here's the perfect excuse... Treat your tastebuds this week at the Garden Kitchen - one of the resorts two NEW must-try restaurants.
A tad rustic with a touch of modern the Garden Kitchen has got a real laid back, trendy vibe going on. Bright and breezy, the decor mirrors the beautiful coastal surroundings.
What's on the menu...
With health and wellbeing at the heart of this luxury resort, the exciting and adventurous menu is packed full of tasty eats and treats for the health-conscious.
You will find a range of revitalising smoothies and cold-pressed juices alongside a large array of super-food salads, quiches, and stone-baked pizzas.
There's a real sense of localism to the Garden Kitchen's dishes, many are created with ingredients sourced within walking distance from the resort.
Don't worry though.. it's not all kale smoothies, there's also a range of indulgent tray bakes and cakes for you to enjoy with a pot of Cornish tea or a fresh barista coffee.

Make sure you try…
1. The mighty delicious cold pressed juices and smoothies. Heaving with goodness including cucumber, fennel, sea salt, coconut, almond milk, coconut milk, hemp protein... we could go on.


2. The stone baked pizzas - take your pick from the refreshingly creative menu, and then watch the kitchen team work their magic, preparing & cooking it right in front of you fresh to order in the stone baked oven.


If you fancy creating a home-made pizza from scratch the Garden Kitchen have generously shared one of their favourite Stone Baked Pizza Recipe's with us, check it out HERE...

Open from 9am – 10pm every day, have a tasty time this week at the Garden Kitchen...