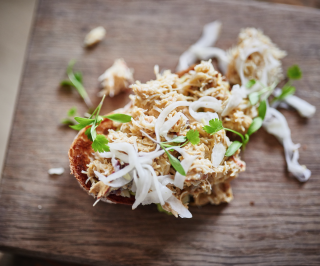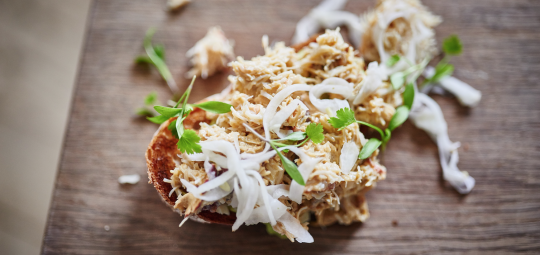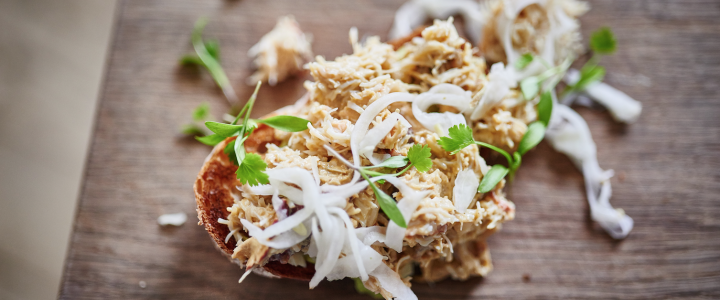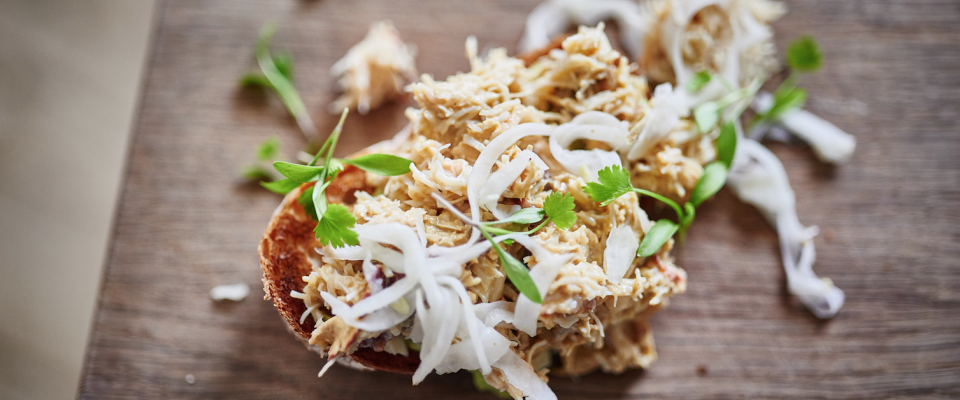 Guest Recipe from The St Mawes Hotel
5 November 2018
Recipe: Cornish crab, avocado, pickled fennel, toasted sourdough.
This Dish from the St Mawes Hotel is perfect as a light lunch with friends or as a starter for an evening meal. It's delicious, fresh, simple and all about what's great about Cornwall.
Serves: 4
Ingredients

300g picked white crabmeat
50g brown crabmeat
50g homemade mayonnaise
1 bulb fennel
200g pickling liquor
2 avocados
Micro coriander cress
4 slices sourdough


Method


To begin, take the fennel and slice very thinly using a Japanese mandolin, if you o not have a Japanese mandolin, use a peeler to form long thin strips of fennel. Once complete, place in the pickling liquor and transfer to a kilner jar and leave to pickle for at least 24 hours.
Take the white crabmeat, and place it on a cool tray. Wearing gloves, pick through the crab carefully and pick out any shell that may still be in there. Once complete, place the
crabmeat in a large mixing bowl and store in the fridge.

Take the mayonnaise and brown cram meat, and whisk vigorously together until it combines properly. Season with lemon juice and salt to taste. The mix in with the white crabmeat and keep in the fridge.
Serving this dish couldn't be easier. Right before you are ready to serve it up, take your
avocados, carefully remove the stone and skin, and place in a bowl. Using a fork or a potato masher, crush the avocado right down, season with a little cracked black pepper, sea salt and olive oil to taste. Leave to one side at room temperature.

Take your 4 slices of sourdough, drizzle in a little olive oil and a pinch of sea salt and cook underneath a hot grill to toast them evenly each side. Remove from the grill and put one on each plate.

Next smear your crushed avocado on each slice to evenly coat the whole surface. Take your crab from the fridge and do the same, smearing it evenly.

Take your micro coriander and fennel, and scatter over the top. Drizzle with a little olive oil and serve immediately.
Recipe from the St Mawes Hotel. For more quaity dishes showcasing the best locally sourced Cornish ingredients take a look at the menu HERE.

Call 01326 270170 to book your table.