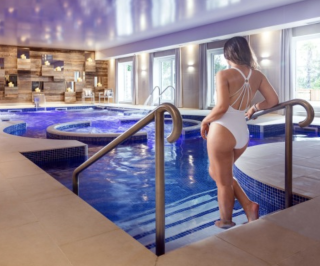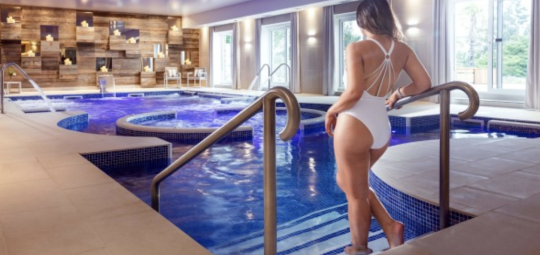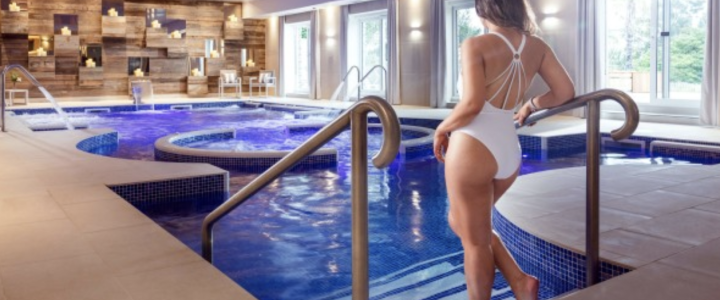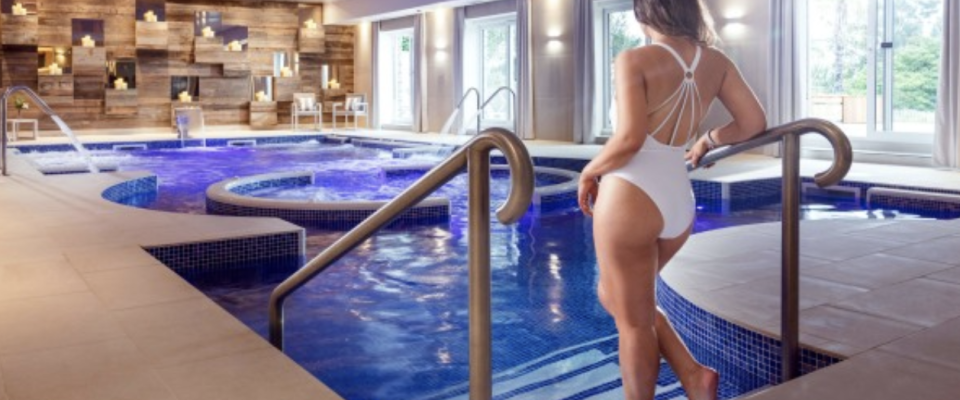 Review: Twilight Spa Experience at St Michaels Spa
12 November 2018
We spent a blissful evening at St Michaels Resort in Falmouth to make the most of all the new spa facilities by booking in for a Twilight Spa Experience. Here's the verdict…
After hearing all about the St Michaels transformation into Cornwall's very own luxury international-style spa resort I was feeling incredibly curious. When I suggested booking the Twilight Spa Experience for two, Mr Fal River certainly didn't need any convincing.


Just a stone's throw from Gyllyngvase Beach in Falmouth, the newly refurbished St Michaels Resort is beautiful on the inside and out and a real a feast for the senses. The tranquil seaside atmosphere continues throughout the resort's contemporary decor, with its bright open spaces and calming neutral colours.
5-star Luxury treatment from the moment we stepped inside, we were welcomed at reception with our spa bundles - fluffy robe, towels, St Michaels branded flip flops and then shown around all of the facilities- to which we were blown away.
First things first, we slid into the Hydrotherapy Pool, and worked our way around the 21 massage stations. It really helped to relieve the stress and tension of the day and targeted different muscles soothing away aches and pains. My particular favourite was the bed with jets for massaging both the back and feet!
Catching a glimpse of the setting sun next we ordered a glass of Sauvignon Blanc each and stepped outside into the Spa Gardens. We sipped our drinks and soaked up the view in red cedar wood hot tub on the terrace. This was probably the highlight of the whole evening, a real 'pinch me' moment!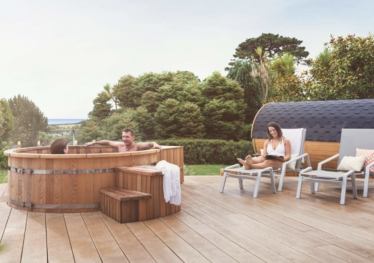 Before trying anything else we went back inside for a little stretch out on the heated loungers/beds - so divine, I need one of these at home.
Then onto the steam rooms and experience showers. First we opted for the (world's ONLY) Cornish Sea Salt Steam Room which as promised felt really cleansing, then the revitalising Rainforest Steam Room followed by the Ice Bucket Challenge which was a welcome and refreshing way to cool down.
It was then time to order our pizzas off the Garden Kitchen's menu! We went for The Gyllyngvase Pizza (it seemed appt) and The Lizard Pizza. We devoured these outside in our robes and then jumped back into the outdoor hot tub to bring our experience to an end.
It was a truly spoilsome way to spend the evening, and one I would certainly recommend. We left feeling restored, relaxed and revived. I will definitely be returning to do it all over again sometime soon.
Best bits;
The impressive range of state of the art, brand new facilities.

The convenience - Many spa experiences are restricted to daytime hours, 'Relax and Dine from 5 till 9' suited us perfectly.

Friendly, happy and knowledgeable staff.

Simply luxuriant surrounds.
The Twilight Spa Experience is available everyday between 5pm – 9pm all for just £40.
Tempted? Book your Twilight Spa Experience at The St Michaels Resort now.
Tel: 01326 312 707 | Email: info@stmichaelshotel.co.uk