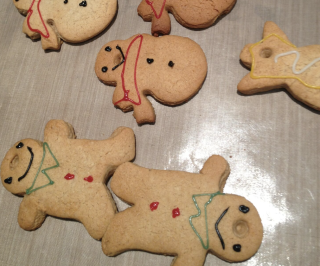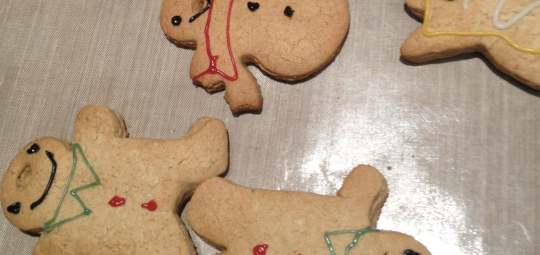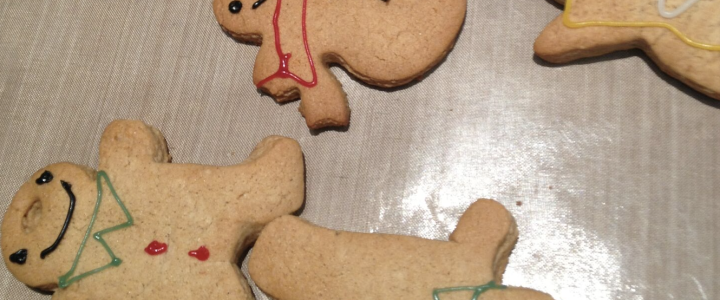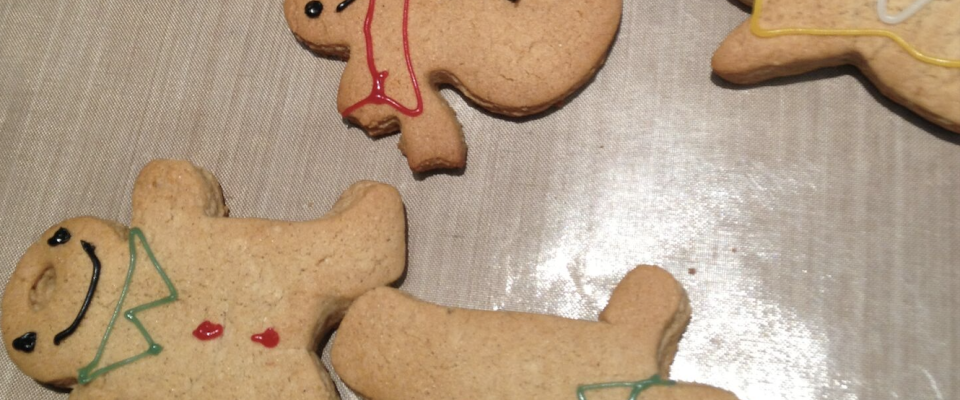 Guest Recipe from Bosinver Cottages
1 December 2018
Recipe: Nanny Pat's Christmas Biscuits
Have some festive fun with the kids this month and have a go at making Nanny Pat's Christmas biscuits at home, Happy baking!
Ingredients;


90g Demerara sugar
200g golden syrup
1tsp ground ginger
1tsp ground cinnamon
1/4 tsp ground cloves
115g butter cut into pieces
2tsp bicarbonate of soda
1 beaten egg
500g plain flour sifted
Decorate with piped icing and silver balls
Method
1. Preheat oven to 160C/325F. Line 2 baking sheets with parchment.
2. Put sugar, syrup and spices into heavy pan and bring to boil over low heat, stirring. Once boiled remove from heat.
3. Put butter in large heatproof bowl and pour sugar and syrup mixture over. Add bicarbonate and stir well until butter has melted. Beat egg into mix, then stir in flour. Mix thoroughly and knead to form smooth dough.
4. Divide into 4 pieces and wrap 3 in cling film to prevent dough drying out. Roll one piece to thickness of 3mm and stamp out festive shapes. Use a skewer to make a small hole in top of each one for threading ribbon through if destined for decorations.
5. Place on baking sheets using a fish slice to keep whole. Bake for 10-15 minutes until light golden brown. Transfer to wire rack to cool.
6. Add some extra special finishing touches to your Christmas Biscuits with icing, then (if you can resist) hang them on the Christmas Tree.. what could be better than personal, edible decorations.
This recipe was dreamed up by Nanny Pat of the gold award-winning Bosinver Farm Cottages specialising in family friendly holidays in Cornwall, located in a hidden valley between St Austell and Mevagissey, with 30 acres of wildflower meadows and friendly farm animals on the doorstep.

Visit the website www.bosinver.co.uk