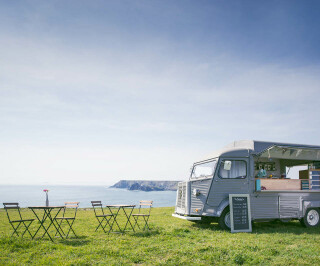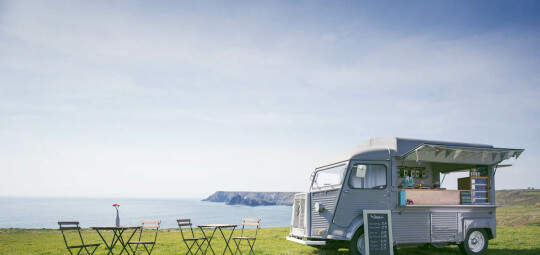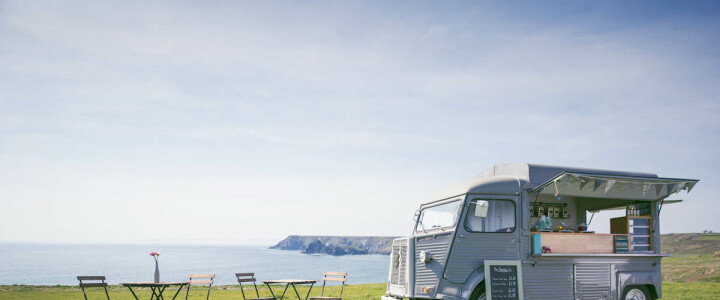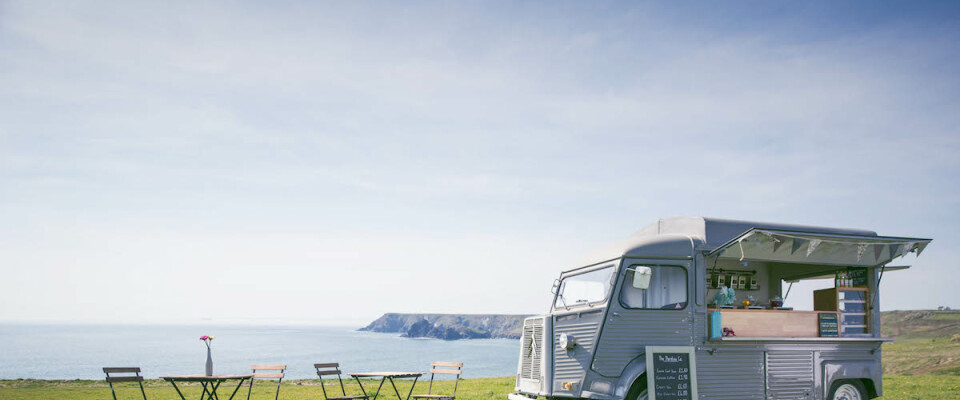 Where to Eat of the Week: The Thirstea Co
25 July 2016
This week make a visit to meet a very charming and unique van who goes by the name of Earl. The Thirstea Co. based on the Roseland, near Towan Beach transformed Earl into a travelling tea room in 2014.
Specialising in warm pasties, freshly filled rolls, cream teas, cakes, ice creams, plus a selection of 8 different loose leaf teas, Earl offers the perfect mid morning snack, tasty lunch for a picnic, or afternoon tea!
Situated in a beautiful location at the National Trust's Porth Farm on the Rosleand, on the circular walk around St Anthony's Head, and also just a few yards up from the stunning Towan Beach, is what makes a visit to Earl the perfect accompaniment to a coastal walk or beach picnic.
The site offers plenty of parking, onsite toliets, and is both dog and family friendly. Earl is open daily come rain or shine and throughout the whole of the school summer holidays, so a great choice for a family day out at the beach.
You can opt to leave the car behind however, and take a trip over to the Roseland on the Place Ferry; linking the South West Coast Path. This is the perfect choice for a day of exploring the Roseland Peninsula on foot, and a great opportunity to grab a Cornish pasty and a cup of loose leaf tea from Earl at lunchtime. You can sit up by the van, rest your feet and admire the stunning sea view. The warm Cornish pasties are made locally and available from 12.00, so pre-order on the morning of your visit to secure yours.
Its stunning location, delicious Cornish produce and individual take on a tea room are all what make Thirstea Van Earl very special!