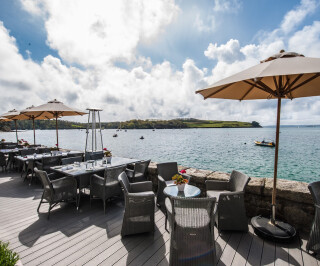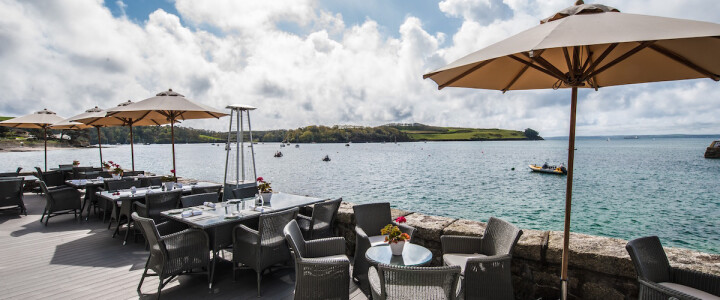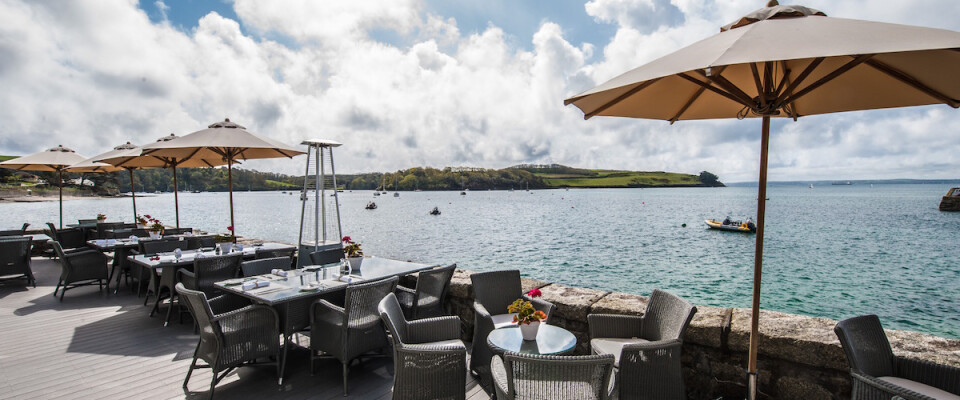 Where to Eat of the Week: The Idle Rocks
1 August 2016
Situated idyllically on the Harbourside of St Mawes, the Idle Rocks is the perfect choice for water-side dining.
The restaurant and south facing Terrace offer an ideal location to appreciate the view across the water, whilst enjoying fabulous food, centred on fresh Cornish ingredients.
The Idle Rocks serve great Cornish produce; simply prepared, cooked and served. Whilst the food will be served to the very highest standard, the setting is relaxed – providing a real home-from-home feeling.
The Restaurant is open 7 days a week, with dining on the terrace when the sun shines. A relaxed but lively atmosphere, with music playing, guests chattering, cocktails being created and a great wine list to mull over and enjoy. Non-resident guests are always welcome.
The Idle Rocks offers breakfast, lunch, dinner, afternoon tea and even their very own Oyster Menu. You can sit on the terrace and enjoy Oysters Mornay accompanied by a Rock Samphire Gin Martini. Or if seafood isn't the choice for you, enjoy the Slow Braised Belly Pork to start and Moorland Sirloin for main course for an evening dinner.
If seafood is your desired dish, then the Seafood Saturday offering is a must. Throughout August you can join for an Idle Saturday and choose the best local seafood from the stunning seafood bar, then sit back and relax while the chefs prepare it for you to enjoy. Menu individually priced. Bookings advised on 01326 270270. Light lunch menu also available.
Whatever your choice of dish or meal, you will be greeted with good-old-fashioned hospitality, simplicity and friendliness at the Idle Rocks Hotel.