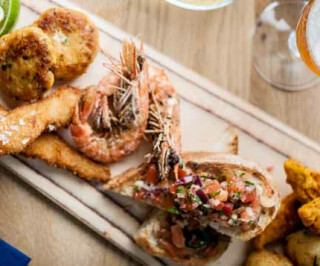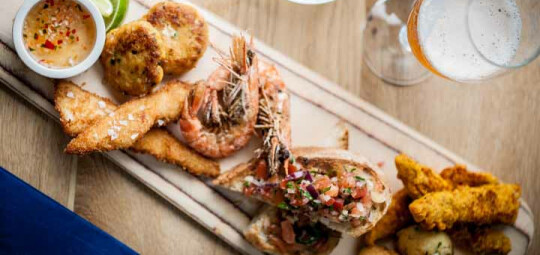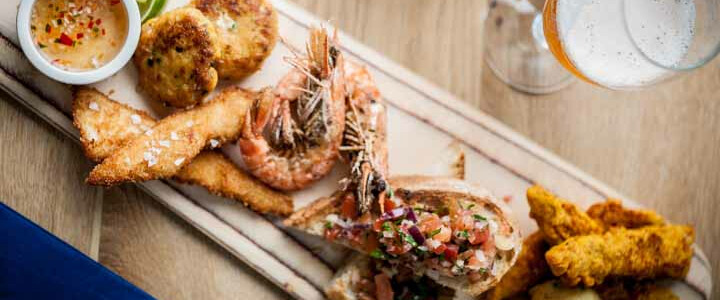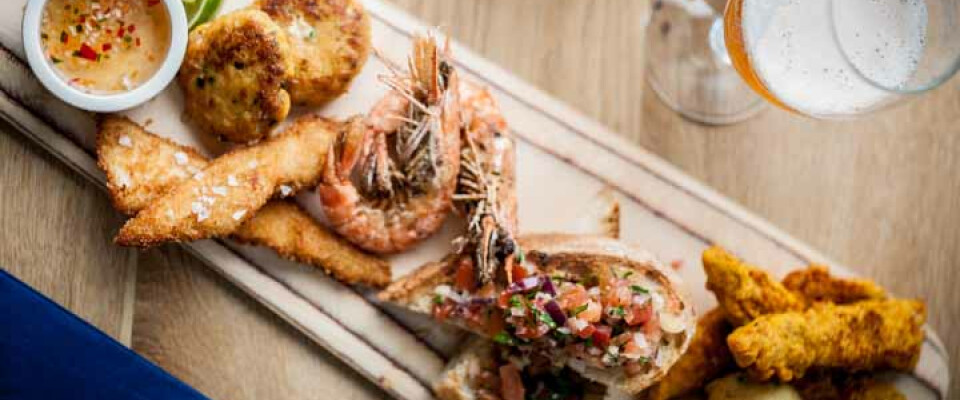 Where to Eat of the Week: Rick Stein's Fish
22 August 2016
This week you must make a visit down to Falmouth's vibrant waterfront Discovery Quay (or Events Square as it is also known) and stop in at Rick Stein's Restaurant & Takeaway for some classic fish & chips.
The seafood restaurant in Falmouth serves Rick's favourite dishes such as Amritsari fish, Cornish chilli crab and meen kulambu, a fragrant cod curry from Southern India, as well as fish and chips and daily specials.
As well at the seafood restaurant, there is a takeaway options serving fish and chips, tiger prawns, fish chilli burgers, battered oysters and more.
Another offering to the takeaway menu are the selection of curries; handmade by the Falmouth's chef's to Rick's favourite recipes. You can now order a Lamb Karahi, Goan Chicken Curry and the very special Mussel Masala and pick up for enjoyment in the comfort of your own home or accommodation.
For this week also, you can also make the most of Stein's fantastic lunches and children's menu offers, see full details below:
SEAFOOD SET LUNCHES IN FALMOUTH
Join Stein's on Events Square for 2 and 3 course set lunches and early evening suppers
2 courses | £11.95, 3 courses £16.45
View the sample menu here: https://www.rickstein.com/offer/seafood-set-lunches-in-falmouth/
CHILDREN'S SET MENU IN FALMOUTH
The head chef at Rick Stein's restaurant in Falmouth has created an exciting new menu for the most discerning mini-Steins.
3 courses | £7.45
View sample menu here: https://www.rickstein.com/wp-content/uploads/2014/05/Rick-Steins-Fish-Falmouth-sample-childrens-menu.pdf
Rick Stein's in Falmouth offers a family friendly restaurant in beautiful location, with a variety of dining options, and most importantly offers both classic seafood dishes and traditional fish and chips! It an absolute must for your lunch or dinner this week